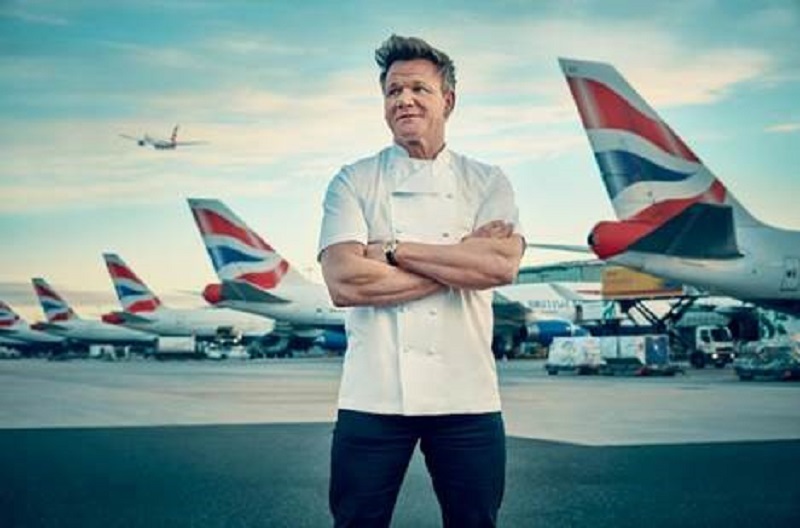 Famous Chef and TV personality Gordon Ramsay has announced that he will be opening a new Plane Food restaurant. This venture has been launched a decade after Gordon Ramsay was involved in the reimagining of airport dining by originally opening Plane Food. Gordon Ramsay opened Plane Food in Terminal 5 around 10 years ago, and it is thought that his new restaurant idea will showcase the evolution of dining while flying. The development of Gordon Ramsay as a chef over the same period of time will also be an important feature of the Plane Food Restaurant.
The Plane Food restaurant will open in July of this year and it is thought that it will offer travellers a unique and elevated dining experience before jetting off from the London airport. The airport restaurant has been redesigned and has undergone a great deal of refurbishment. As part of the nw layout and look of the restaurant diners will be able to spend time in an Asian bar which is a brand new feature and will include a space for guests to watch the chefs prepare the dishes. The space will also offer an elegant cocktail bar with a drinks menu that has influences from around the world as well as a choice of smaller plated dishes for guests to enjoy. There will also be technological features incorporated into the restaurant in an attempt to appeal to travellers who prefer multi-use spaces.
Also offered as part of the redesign is a new service, the Plane Food Grab & Go, which will offer diners a selection of pre-prepared food that makes sure that those who are in a bit of a rush will still be able to enjoy some of the food on offer.
Gordon Ramsay has said that his restaurant has been working to raise the standards of food in the airline sector since the restaurant was first opened in Terminal 5 in 2008. The restaurant aims to provide diners with meals that are full of interesting flavours and of a high quality even while travelling. Hopefully the next ten years of Plane Food will be as successful as the last ten.