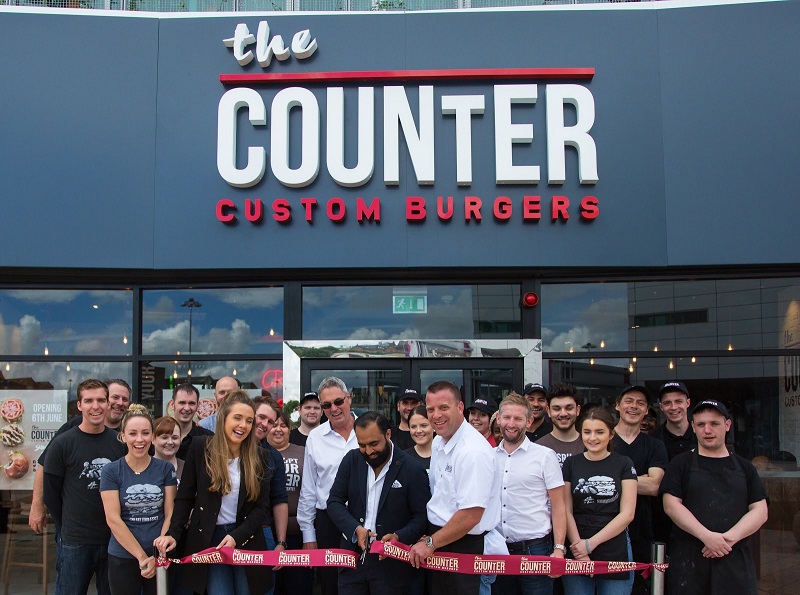 The LA premium burger restaurant that allows diner to construct their own burger has recently opened their first restaurant in the UK. The restaurant, The CounterⓇ Custom Burgers has opened a restaurant in Glasgow. The newest chain in the premium restaurant's franchise is located at The Quay and will be managed by Daniel Johns Group.
Daniel Johns is a group that operates in the property development sector. The company looks to deliver investors high yielding investment opportunities. The Group has been given the master franchise license which will allow them to open up The Counter restaurants in a number of different locations across England and Scotland.
The restaurant offers a bespoke experience to its diners by providing them with a checklist style menu. The diners then have the ability to choose from more than 100 different ingredients. This means that there are around one million different combinations available to choose from. It's safe to say that there is a lot of choice on offer at the restaurant and it is the ideal place for any picky eaters or burger lovers to visit.
The diners at The Quay's new restaurant will be given the choice of six different proteins, including a vegan/ vegetarian option. Then the diners are able to pick from 14 different cheeses as well as 23 sauces and 34 other toppings to go on to their choice of buns. If that wasn't enough the diners are also able to pick any one of four different bases for their burgers as well as nine side options.
By opening up in the UK, the company is delivering "The Counter Culture' to experience. This new location being opened in Glasgow is the start of more expansion and development that is being planned by the company across England and Scotland with the help of Daniel Johns Group. The investment group has said that over the course of the next three years in order to make the development plans a success there is a planned investment of around £20 million.