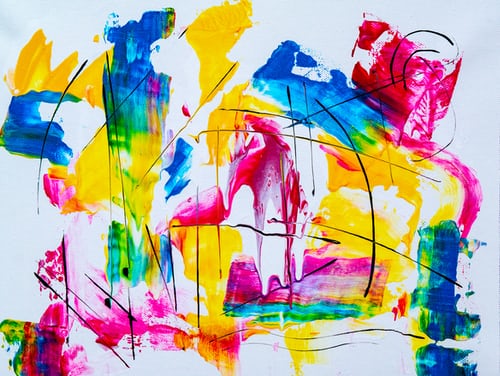 Art is our shared cultural heritage, and it is something we must protect at all costs to unite us, guide us, and help us grow as a society.
Before photographs, there was only artwork to capture the world as it was, and watercolours have helped shape our knowledge and understanding of it through centuries of delicate and detailed works.
Unfortunately, these incredible and insightful watercolour works have succumbed to the hands of time, with many being lost, destroyed, or damaged beyond recognition.
Watercolours are incredibly fragile parts of our visual history, which is why the charity Watercolour World has dedicated itself to preserving thousands of watercolour artworks by digitising them and creating a comprehensive archive.
The organisation has digitised more than 80,000 original pre-20th-century watercolour works over the past five years, and will continue to do so into the future.
Art collectors, museums, and galleries are often inundated with watercolours stored away in safe, acid-free, and environmentally controlled conditions. However, now they can be preserved digitally. Each year, Watercolour World increases its growing archive with public and private collections to protect our history and records of life before photography.
Pre-1900 watercolours are prone to fading and yellowing for several reasons. Often the paper or framing materials are not acid-free, the pigments have poor lightfastness, or the watercolour has been exposed to harmful UV rays.
However, through a unique collaboration with the Fujitsu company, PFU, the organisation since 2016 has used modern, portable scanners to safely capture digital images of collections across the globe.
To ensure the original work is not damaged, LED technology is used in the scanning process so that no light or heat is emitted.
The scanner can work through glass to capture pieces that would be damaged if removed, and can still capture a crystal clear, high-resolution digital image. Once scanned, collectors can have peace of mind knowing that their watercolours will live on in the digital world.
Watercolour World's free database allows you to search through thousands of watercolour works that have been archived from both public and private collections from around the world. This digital hub creates a space where you can explore the world from the comfort of your home using keywords, locations, or by viewing their features section.
The archive also contains a World Map page that lets you browse images according to the places they depict.
Art education should be a right, not a privilege reserved only for the wealthiest in society.
Watercolours are a vital part of not only our arts and cultural industries, but they also provide us with a unique insight into our shared world history that we should all be able to access.
Watercolours no longer have to be hidden away for their protection because new technology allows us to preserve and protect them in digital spaces. So, if you are interested in being able to access an ever-growing database containing thousands of stunning watercolours, you can visit Watercolour World's website to experience watercolours from private as well as public collections around the world.