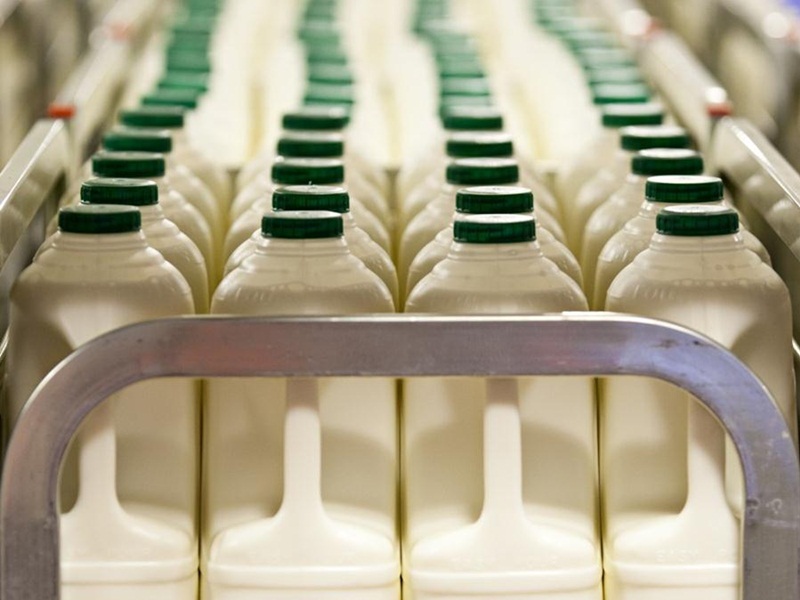 Research by long-standing food, wine and grocery retailer, Booths has found that the majority of consumers fully support higher milk prices if it means better-supporting dairy farmers. The findings come as milk retail prices hit an all-time low, with two litres of milk typically costing just less than pound, despite concerns being raised by the agricultural industry for more than a year.
Booths is widely considered the first British supermarket, founded 1847 and dominating the northern regions of the UK well before any of the big four came along. Selling markedly high-end products, the retail chain has maintained equally high-end values and ethics when it comes to provenance and procurement.
Indeed, Booths launched its very own Fair Milk initiative in April 2014, vowing to pay its four key milk suppliers the highest market price for its own-brand milk in the UK. The scheme aims to support farming businesses and protect their future viability and profitability. Suppliers receive payment that both covers the cost of production and has a margin great enough for investment and growth.
To mark the second anniversary of the Fair Milk initiative, Booths commissioned leading retail research group, ABA, to conduct an independent assessment of consumer attitudes toward milk prices. The results were unanimous. Research indicates that some 93% of Booths' customers both supported the ethos of Fair Milk and, crucially, were willing to continue paying that little bit more if it means farmers were, in turn, given a fairer price for their product. In fact, two thirds of all customers asked said it was the notion of better-supporting farmers that most drove their purchase of Booths' own-brand milk.
[gdlr_heading tag="h2″ font_weight="bold" ]"Life-changing" Benefits of Fair Milk[/gdlr_heading]
In that sense, customers can take comfort and pride as the four farms benefitting from Booths' Fair Milk scheme insist that the positive effects have been "staggering". Edward Booth, Dairyman at Wigglesworth Hall Farm in North Yorkshire revealed that the supermarket's price initiative had allow the farm to custom-build a brand new dairy unit for its herd of 250 Holstein Friesian cattle. He added that the fair price Booths promises has not only safeguarded the future of the farm but also improved the welfare of livestock.
Clare Barber, Owner of High Hopes Farm at Claughton-on-Brock near Garstang expresses much the same sentiment. For her, the Fair Milk scheme has been "life-changing". Husband and Co-Owner, Richard Barber explained that the price per litre is 2p-3p more than the average retail price – an amount that makes a real difference to High Hopes Farm which produces an average of 3,300 litres a week. In fact, it equates to more than an extra £5,000 per year.
Chris Dee, Chief Executive of Booths said he was delighted that so many customers are in support of the Fair Milk initiative, but not surprised.
[gdlr_heading tag="h2″ font_weight="bold" ]Hot on the heels?[/gdlr_heading]
Rival supermarket, Morrisons is currently looking at ways of capturing this new market of regional provenance and farmer-supporting enthusiasts. The supermarket is hoping to expand is Morrisons For Farmers range of groceries which, like Booths, represents farmers receiving fairer prices for their products. The supermarket has recently started selling Cream For Farmers which is stocked alongside its For Farmers range of fresh milk and cheddar cheese.