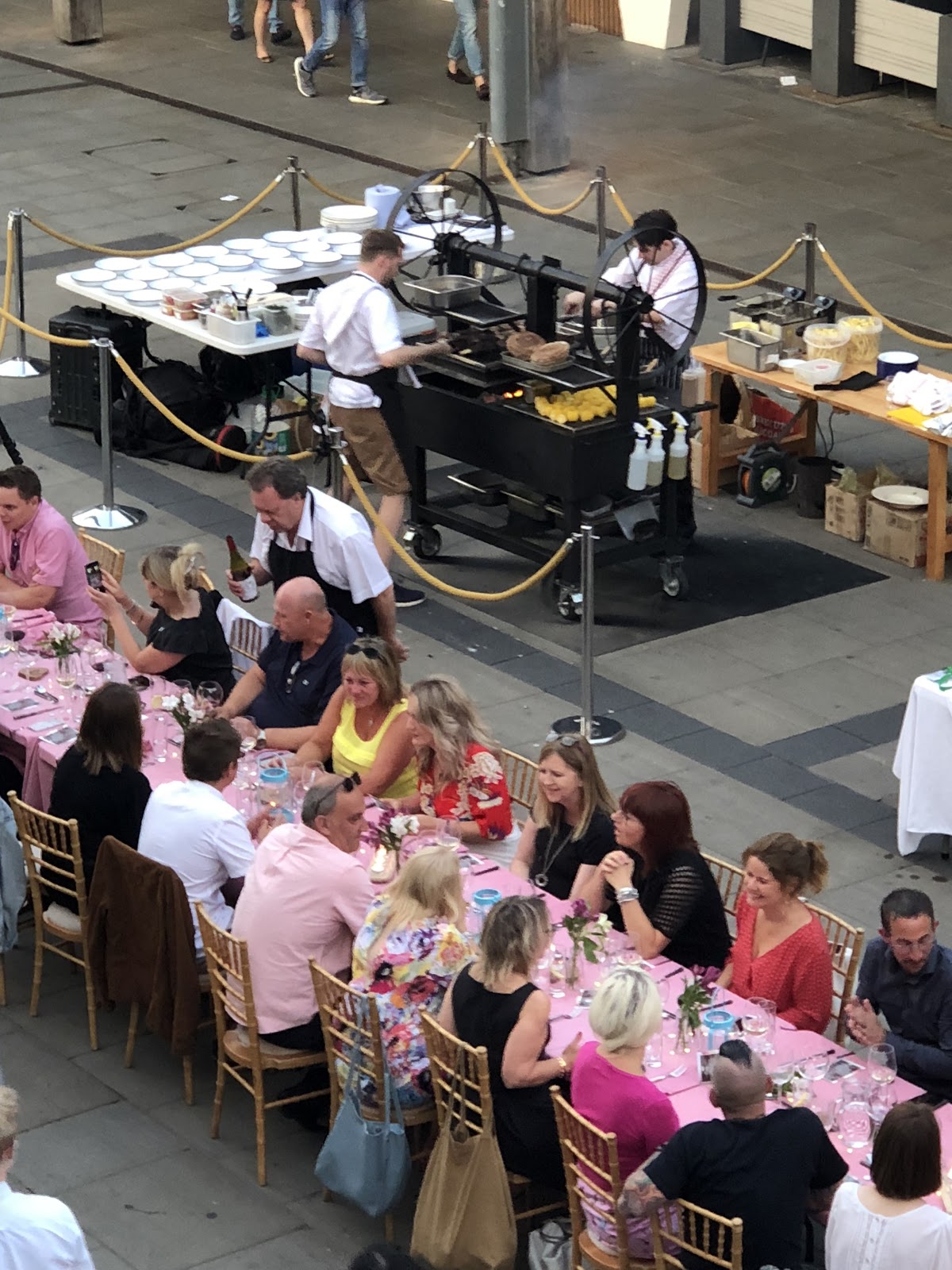 The award winning, social dining tech platform WeFiFo has teamed up with intu Chapelfield in Norwich in an attempt to revolutionise the way in which people eat by introducing an exclusive and exciting new experimental dining experience for food enthusiasts.
The new, 'one night only' concept called intu Supper Club saw WeFiFo work in partnership with one of Norfolk's favourite dining destinations – The Last – to bring chefs and guests together for an enjoyable evening. As Chapelfield Plain was transformed into a unique dining space for the event, with guests seated at large tables and chefs taking centre stage, diners were able to view the bespoke menu being prepared, enabling intu to create a theatre in its shopping centre.
"The intu Supper Club is a new revolutionary dining experience, which, when combined with WeFiFo's tech platform, is set to change the way in which we eat out," said Trevor Pereira, commercial & digital director. "Designed to bring people and communities together, the event saw talented chefs and food enthusiasts come together to create a dining experience unlike anything we've seen before. This is a part of our effort to create theatre in our shopping centres and destinations that will make our customers smile."
The dynamic dining events are part of intu's commitment to creating shopping experiences of the future. Meanwhile, WeFiFo will be using its tech platforms to enable enthusiastic chefs to share their food with guests, bringing communities together.
With the inaugural event for the new concept now complete, intu is planning to use this as a model for a series of unique dining experiences based at intu shopping centres across the UK. intu owns many of the UK's most popular retail destinations with super regional centres such as intu Trafford Centre and intu Lakeside and vibrant city centre locations from Newcastle to Watford.