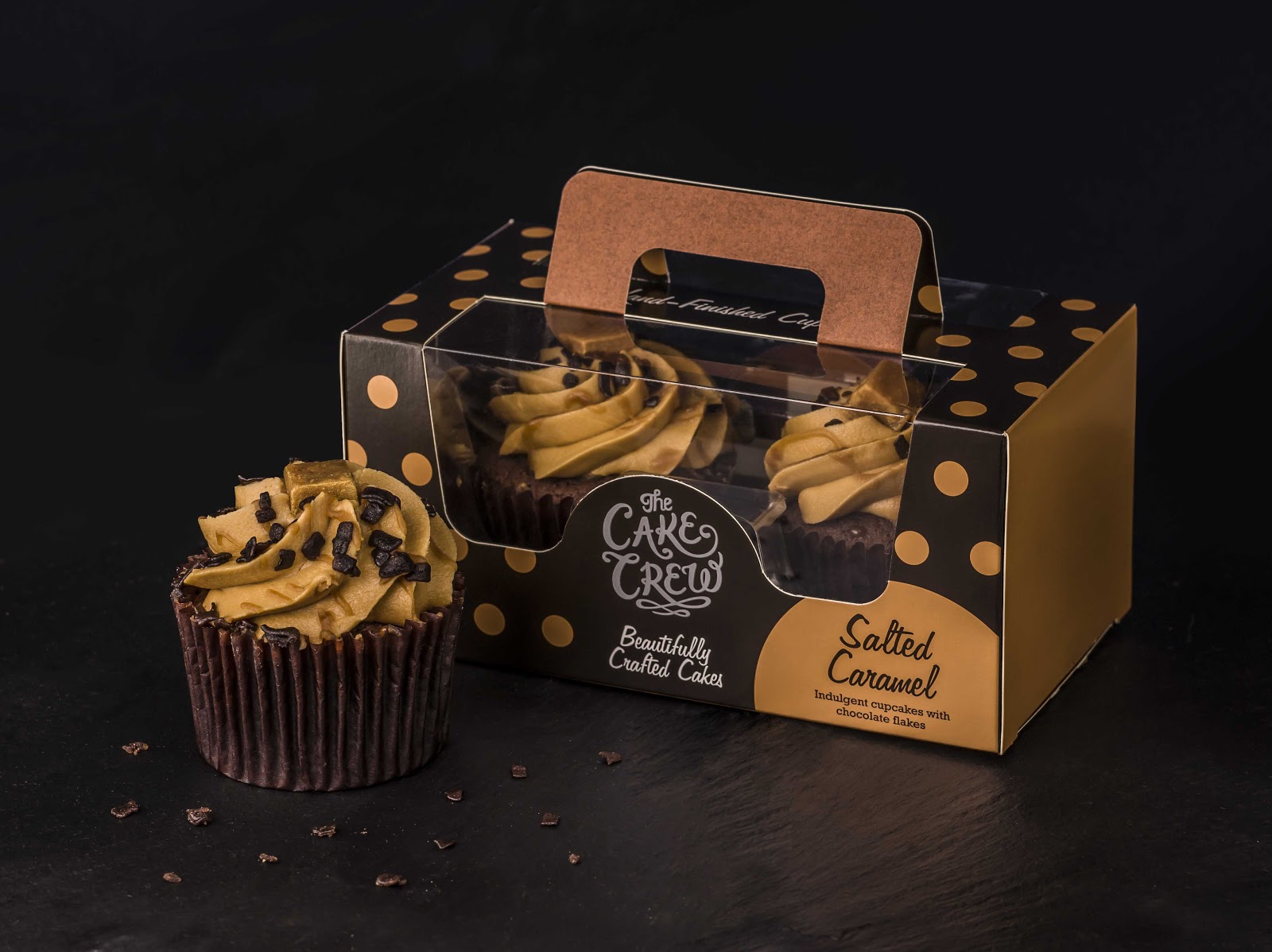 Eleven products from The Cake Crew's Beautifully Crafted range of cupcakes have been given official Vegetarian Society accreditation, offering customers even more choice. The UK's largest independent baker of cupcakes launched the range at the beginning of this year and since then it has grown from strength to strength.
"At the Cake Crew we are always exploring ways in which we can improve our offering, providing our consumers with not only the best quality products but a range of options when it comes to flavour combinations and formats," said Bill Smith-Coats, The Cake Crew's business development director. "We are thrilled that a range of our products can carry the Vegetarian Society Approved vegetarian trademark and we hope that this will encourage new customers to try our range as well as offer our loyal consumers the assurance that we are committed to providing the very best ingredients in our range."
Each premium sponge cake from the Beautifully Crafted range features a mouth-watering centre in either real fruit jam, caramel or premium chocolate sauce, as well as being generously topped with a rich smooth frosting. Moreover, each cake is hand-finished with a tasty decoration, such as gold chocolate flakes, golden fudge squares or real fruit pieces. All the products in the range are made using natural ingredients and no artificial colours, flavours or preservatives.
"The number of people choosing vegetarian dishes across the country is continuing to rise and we've seen a huge appetite for veggie products across all grocery sectors. We are delighted that a range of the Cake Crew products are now licensed to carry the Vegetarian Society Approved vegetarian trademark," said Vanessa Brown, head of business and catering services at the Vegetarian Society.
The Beautifully Crafted range is available in twin packs, a mini 9-pack and a 12-cake platter with a range of flavours to choose from, including Chocolate, Strawberry, Salted Caramel and Red Velvet. The prices stand at £1.99 for twin pack, £1.00 for Mini Twins, £3.49 for the 9-pack mini platter and £9.99 for a 12-cake platter.