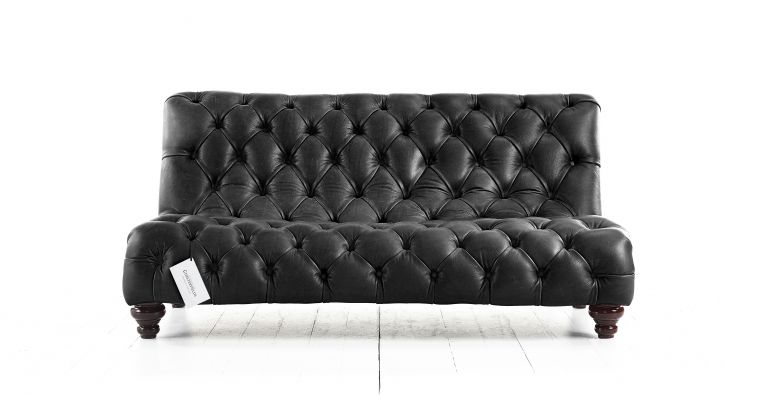 Searching for timeless style? While modern furniture has its advantages, choosing something a little older with a timeless aesthetic can give your home a more unique look, all while giving you a piece of furniture that will last for decades.
From classic sofas to wingback armchairs, we've built a list of five timeless pieces of furniture to keep in mind for your home below, along with information on how each piece can enhance your living room, hallway, bedroom or other spaces.
A classic Barcelona chair
Designed by Ludwig Mies van der Rohe and Lilly Reich, the Barcelona chair made its debut as part of the German Pavilion in the 1929 Barcelona International Exposition. Today, it remains a famous design and an icon of early 20th century furniture.
Thanks to its lightweight design and small size, the Barcelona chair is perfect for the living room or for the home office, with a sleek, modern look that works just as well in new homes as it does in older houses.
An elegant four-poster bed
Large, luxurious and designed for comfort, a four-poster bed is a piece of furniture that, while far from common these days, can be a great addition to your bedroom.
With four vertical columns, a four-poster bed offers significantly more presence than the typical double bed found in most homes. While four-poster beds do come with a slight price premium, the luxurious feel and unique look make them worth it if you're looking for something unique.
A comfortable ottoman or pouf
Perfect for lifting up your feet and relaxing at the end of the day, an ottoman or pouf (learn the key differences here) can add some extra aesthetic flair to your living room.
Whether you use it as a footstool or as a spare seat, an Ottoman pouf is an interesting piece of furniture that can fit into any living room, from expansive to compact. It's also a great opportunity to add some extra colour to your living room without purchasing a full armchair or sofa.
A stylish Eames Lounge Chair
Another classic of the 20th century, the Eames Lounge Chair and ottoman were designed by Charles and Ray Eames in the 1950s. They quickly became a hit, earning a place in the living rooms and offices of the mid-20th century's most fashion-savvy people.
While the original Herman Miller chair comes with a hefty price tag (upwards of £4,000 as of 2019), a variety of different companies have put their own spin on the classic Eames Lounge Chair over the years, making it far from difficult to pick up an affordable version.
A timeless Chesterfield sofa
A favourite of British royalty, the Chesterfield sofa is both a masterpiece of classic design and something that's effortlessly at home in a modern setting.
Unlike many other historical sofa designs, the Chesterfield has stayed in fashion for centuries, resisting trends and carving out a niche as a sofa that's both classic and modern. Although it's usually upholstered in leather, it can look just as good in a variety of dark, soft fabrics.