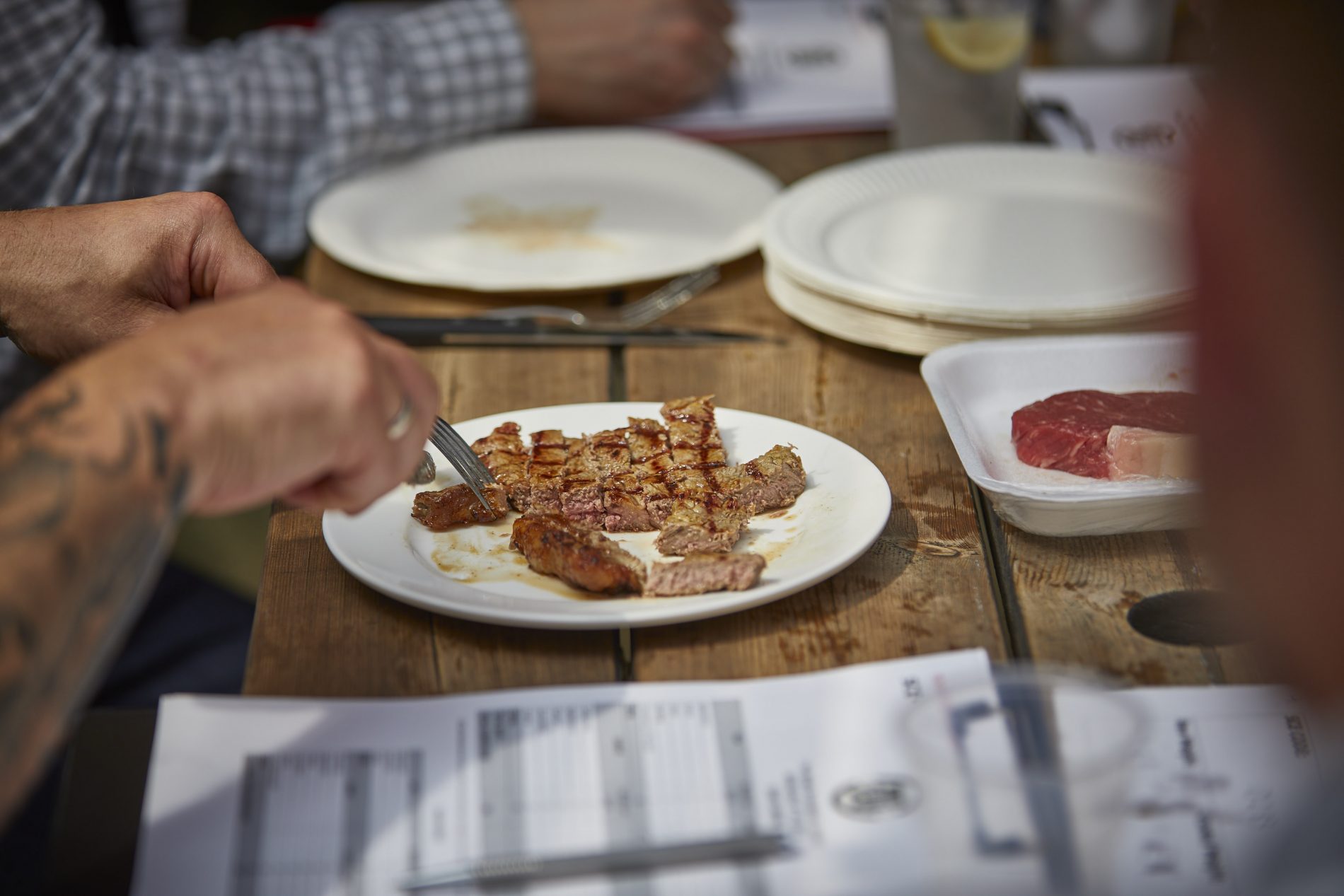 Global Meat News has launched its annual global challenge to find the world's best steak. This year the competition moves out of London to take place in Dublin, while the robust expert and consumer judging process and Awards announcement is extended across two days.
The change of location to Ireland follows the confirmation of Bord Bia, the Irish Food Board, as official host partner for the 2019 challenge. This year, the competition judging takes place on July 9 and July 10 and will be hosted by the multi award-winning FIRE Restaurant and Lounge. The awards ceremony itself is on July 10 in the Round Room of the Mansion House, the official residence of the Lord Mayor.
Now in its fifth year, the World Steak Challenge is designed to benchmark the quality of beef production against international competitors.
Gold, Silver and Bronze medals will be awarded to rib eye, fillet steak and sirloins. But from the winners in each of those categories, only one steak will achieve the prestigious status of World's Best Steak 2019.
"This is the fifth year of the World Steak Challenge and it's an opportunity to take the event on the road. This year's event will be hosted at Fire, a prestigious restaurant venue in the heart of Dublin, and offer a study tour of food in the field with official host partner Bord Bia. The 2019 event is shaping up to be the biggest World Steak Challenge ever," said Global Meat News deputy editor Aidan Fortune.
Entries in last year's World Steak Challenge were received from a record 22 countries spanning four continents and featured 35 different breeds of cattle. The 2018 champion was a grass-fed Ayrshire produced by JN Meat International of Denmark. The steak, which was reared by Atria Finland in Finland, won Best Grass Fed and Best Sirloin medals in the annual challenge. In total, an expert panel of 33 judges awarded 45 gold medals, 37 silver and 54 bronze medals.
In previous years, the supreme championship title has gone to ABP Poland, the Polish division of ABP Food Group (2017) and the Australian cattle ranch Jack's Creek, entered by Albers GMBH which has won twice (2016 and 2015).
The 2019 categories are:
World's Best Steak
World's Best Steak Producer
World's Best Rib Eye Steak
World's Best Fillet Steak
World's Best Sirloin Steak
World's Best Grass-fed Steak
World's Best Grain-fed Steak
The closing date for this year's competition is Monday, May 13.
The World Steak Challenge is presented by William Reed Business Media, the company behind the acclaimed World's 50 Best Restaurants awards and The International Wine Challenge.