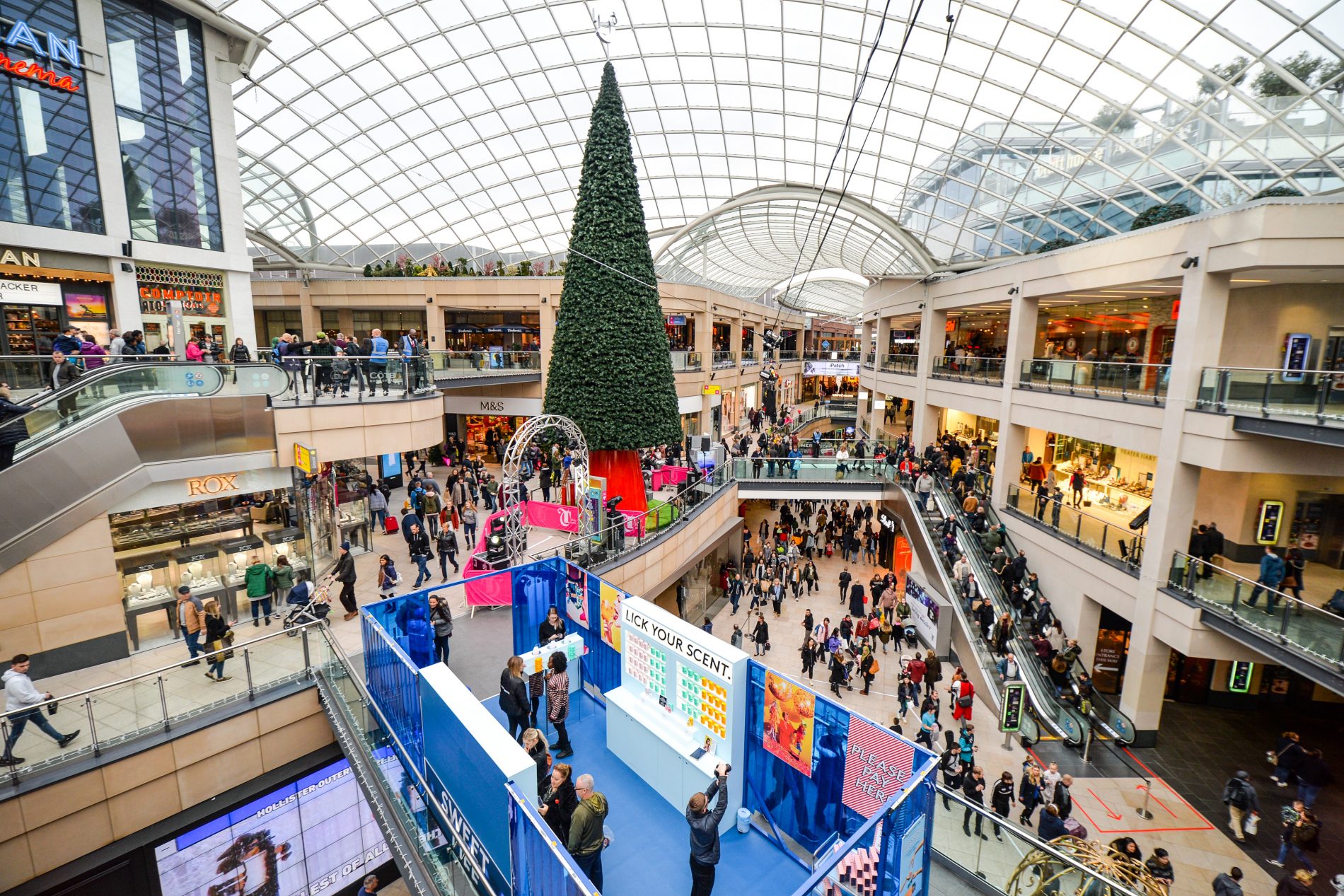 The award-winning retailer Smith & Sinclair has launched a pop up at Trinity Leeds that offers shoppers a sweet treat in time for Christmas.
"We're so excited to show the people of Leeds our innovative cocktail-inspired creations which are the perfect presents and stocking fillers for friends and family. We've spent a lot of time carefully considering each element of the pop-up shop to create a memorable, immersive experience," said Melanie Goldsmith, co-founder of Smith & Sinclair.
The eye-catching gift shop – which has been described as 'Willy Wonka for grown-ups' – sells edible fragrances and alcoholic cocktail gummies, and is open from now until December the 30th.
"Smith & Sinclair is such a unique, fun concept and it's great to support an up-and-coming brand and welcome them to Trinity Leeds in time for Christmas. We're sure Christmas shoppers will enjoy all the surprises they have in store," added Dan Wharton, Marketing Manager at Trinity Leeds.
The pop-up shop includes a 'scent bar' that allows visitors to taste the flavours available, as well as an 'Eat Your Drink' area, with an adult pick 'n' mix wall full of alcoholic cocktail gummies.
The gummies include flavours such as mocha espresso martini, peach bellini and passionfruit mojito, and are mixed as a cocktail with half a shot of premium spirit before being garnished in sugar and herbs to become a sweet.
Meanwhile, the 'Lick Your Scent' stand offers edible fragrances with flavours including pear and vanilla, watermelon and citrus, and cherry blossom and mandarin. These are blended like a traditional perfume and can be used to garnish your drink, or even worn as a fragrance.
Moreover, Smith & Sinclair are now selling their brand new F.I.Z.Z products – effervescent tablets that instantly transform a glass of prosecco into a cocktail. Flavours include rhubarb mimosa, elderflower spritz and tropical passionfruit.
The Smith & Sinclair pop-up shop is located next to the Kissmas tree at the main atrium, between Next and ROX at Trinity Leeds.