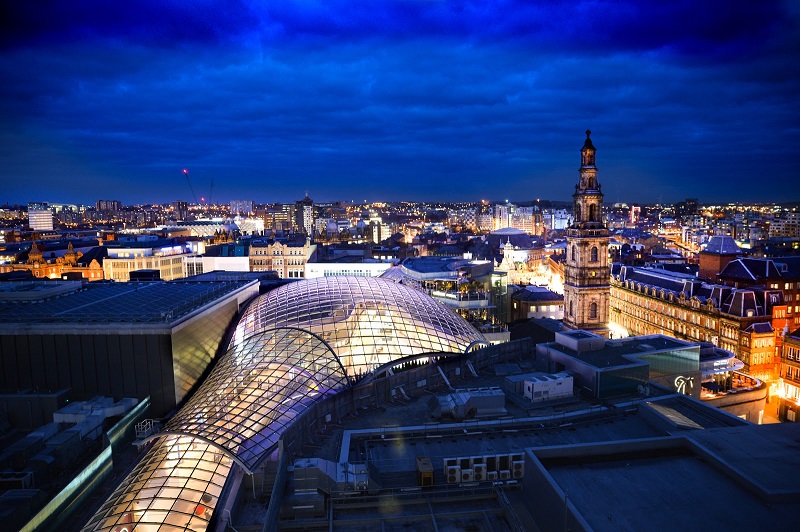 Landsec's Trinity Leeds celebrated its fifth anniversary on the 21st of March. Trinity opened in 2013, following Landsec's decision to regenerate two 1970s shopping arcades in Leeds city centre. Since then, it has set the benchmark for shopping centres in the 21st century, having established a reputation as a launching pad for new retail innovations and leisure concepts.
Currently, Trinity Leeds plays an important role in the economic success of Leeds, supporting over 5,400 jobs and generating nearly £150 million in economic output each year.
The key firsts introduced by Landsec at Trinity Leeds include Trinity Kitchen, a world first street food dining concept that curates the very best culinary experiences from leading established and emerging restaurateurs. It contains eight permanent restaurants and a rolling cast of five leading street food pop-ups. D&D, the international restaurant group, launched its first two restaurants outside of London at Trinity Leeds: Angelica and Crafthouse. Jewellery and accessories retailer Lovisa and premium cinema brand Everyman Cinemas chose Trinity Leeds as their first location in the north of England.
"Trinity has had an incredible impact, both as an engine for local economic success and as a pace setter for innovation and evolution in the retail and leisure sector. We continue to work in collaboration with our brands to deliver the best in class experience for our customers and engage with shoppers to ensure their feedback drives continuous improvement. We're very proud of the many thousands of jobs Trinity supports and the huge role it plays in boosting Leeds' reputation as a city that is recognized globally as a fantastic place to live, work and visit. What's more exciting is that we are by no means finished. We're progressing a number of innovative initiatives at Trinity right now which will ensure that this magnificent scheme continues to set new records for many years to come," commented Rob Jewell, Portfolio Director at Landsec.
Interesting facts about Trinity Leeds include: the chopping centre is the size of 13 football pitches, the centre's famous glass dome has the strength to support ten elephants, and 68 new brands have come to Trinity Leeds since it opened.