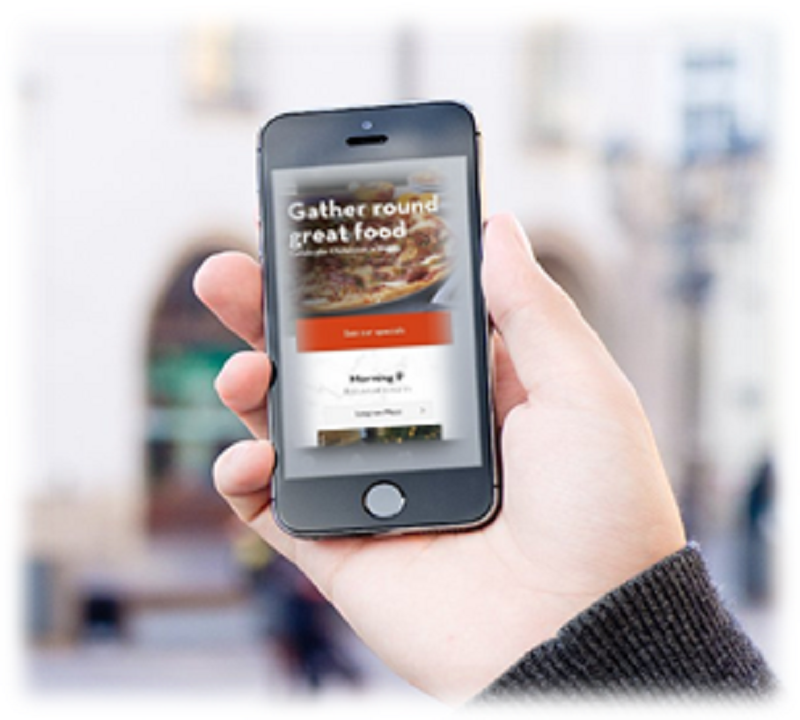 The new PizzaExpress App has been relaunched and it is available for download on iTunes and Google Play starting today. To make customers' restaurant experiences even better, the chain will also be offering a free classic pizza for every download.
PizzaExpress conducted extensive customer research to make sure that the updated app reflects customer needs and wants. It will allow users to pay for their meal at the table, making waiting for the bill a thing of the past. In addition, at launch, the app will allow customers to find their nearest restaurant, book a table and stay up to date on bespoke customer rewards.
The chain pizzeria will be rolling out new features throughout the year, including the introduction of the click and collect functionality in late spring and the augmented-reality features in summer.
Those that have previously downloaded the original PizzaExpress app will be able to switch to the new one by updating their old app. Those who have the first PizzaExpress app on their phone will be automatically migrated to the new one.
"We are always looking at ways we can improve our customers' experiences and our new app will do just that. The 'pay at table' function is perfect for those who are short on time. By listening to our customers, we've understood what's important to them and are introducing a more personalised service, including bespoke rewards. We are very excited about new initiatives that we'll be unveiling later this year and we're looking forward to a strong launch. After all, one of our delicious pizzas for free is quite an incentive," said Timothy Love, Senior Marketing Manager at PizzaExpress.
With the app having been made available today, don't forget to download it and go collect your free classic pizza!