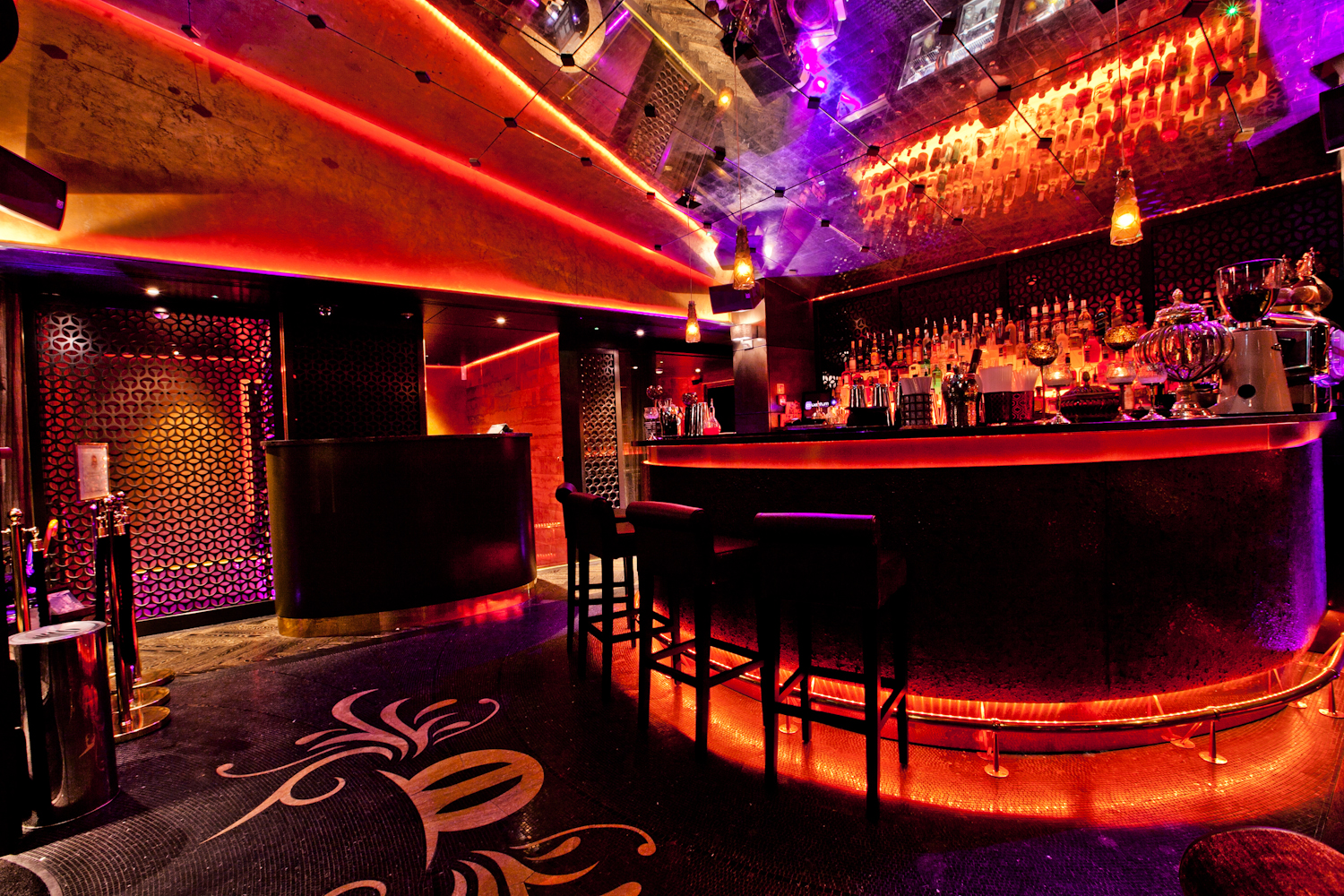 Mamounia Lounge, the Middle Eastern restaurant, cocktail bar and subterranean late-night den in the heart of Mayfair on Curzon Street, has unveiled its new event package, which is available for corporate and private hire.
Mamounia Lounge is able to accommodate up to 200 guests across both floors and transports clientele into a luxurious landscape of chic Middle Eastern drinking, dining and entertainment. It has an opulent décor of gold and bronze, making it the perfect space for corporate presentations and business conferences, as well as personal events, including weddings and product launches. A flat screen TV for presentations is available upon request.
Mamounia Lounge has a dedicated team that works closely with corporate and personal clients to meet each guest's bespoke requirements. The venue can be hired in its entirety or for more intimate events, the space can be divided to accommodate a number of different set ups and group sizes, including:
Dining (30 to 80 for seated dinner)
Starting from £50 per person, guests can choose from a set three course menu. Starters include a selection of sharing hot and cold mezzes:
 Hummus – Creamy Pureed Chickpeas Whipped with Tahini & Lemon Juice, served
with Warm Lebanese Bread (Vegan)
 Marrakesh Salad – Grilled Marinated Chicken Breast, Sliced Mango, Pineapple, Lettuce, Tomatoes, Cucumber, Pine Nuts, Sliced Radish & Mint Leaves mixed with toasted Lebanese Bread. Served with a Lemon & Olive Oil Dressing
 Sausage Tasting Platter – Selection of Makanek, Merguez & Sojuk Sadah Sausages (Gluten Free)
 Falafel – Fritter of Chickpeas, Broad Beans, Coriander & Cumin, topped with Sesame Seeds. Served with Tahini Sauced on the side (Vegan, Vegetarian and Gluten Free)
 Fish Cigar – Golden Brown Parcels of Filo Pastry with Vermicelli & Mixed Seafood: Cod, Crab, Meat, Scallops & Prawns
Main courses include:
 Mixed Grill – A selection of the restaurant's Grilled Meats: Shish Taouk, Lamb Fatayel, Lamb Kafta & Chicken Kafta. Served with Tomato &Shallot Confit, Harissa Labneh, & Grilled Chilli. Served with White Rice
 Stuffed Vegetable Trio – A vegetable feast! Baby Aubergine stuffed with Kasha Wheat (Buckwheat), Tomato stuffed with a Wild Mushroom Fricassee, and Courgette stuffed with Sweet Potatoes & Artichokes in the restaurant's Slow Cooked Tomato Sauce. Served with Couscous (Vegetarian)
 Chef's Flying Sea Bass – Butterflied 'flying' Sea Bass marinated with Paprika & Lemon. Served with Chargrilled Matchstick Asparagus, A Lemon Wedge & Sprinkled with Maldon Salt. Served with Mamounia's Special Rice (Contains Nuts & Gluten Free).
For dessert, diners can choose from one of the following:
 Saffron Cheesecake – Orange Zest & Pistachio Biscuit topped with Light Cream Cheese, a touch of Saffron, Sugar Cream & Vanilla
 Crispy Nutella – Nutella Scoops in Kadif Pastry. Served with a Carpaccio of Mango & Pineapple
Standing Party (60 to 200 standing)
Boasting two bars and two floors, Mamounia Lounge is ideal for any reception or event, such as weddings, anniversaries, birthdays, exhibitions and product launches. The venue has created a bespoke party package for standing receptions, featuring a menu of decadent sweet and savoury canapes.
Priced from £25 per person, guests can enjoy a selection of hot and cold canapes, including:
Savoury Options:
 Tuna with Moussakaa
 Truffle Hummus Tartlet
 Za'atar Labneh Stuffed Cherry Tomatoes
 Crispy Gambas with Cream Cheese
 Lamb Briouat
 Chicken Skewers with Black Olives
Sweet Options:
 Mini Baklawa
 Pistachio Briouat
 Almond Briouat
 Mahalabia Briouat
 Crispy Nutella
 Fruit Skewers
The starting price for venue hires at Mamounia Lounge is £1,000. In addition to the full space, additional services are available at the venue including entertainment from an in-house DJ to play the latest tunes to belly dancers and live singers.