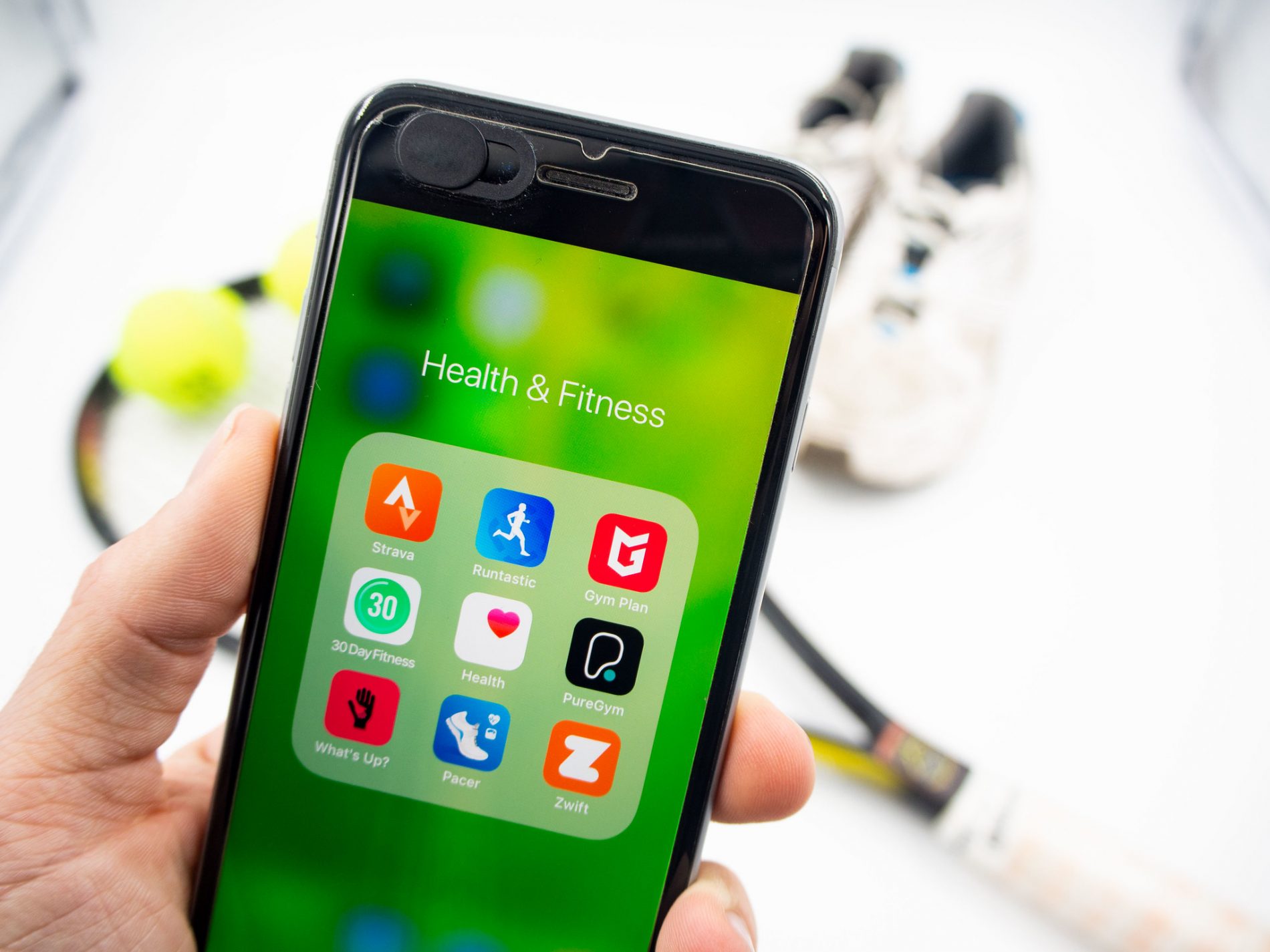 £22.8 billion — that's the figure the UK's wellness and fitness industry is anticipated to exceed next year. Thanks to alternative medicine, sports equipment and gym memberships becoming more popular in rule years and apps for smartphones to help you achieve your goal, 2020 may be the year you stick to your resolution! While the NHS has the calorie checker to ensure you keep your calorie intake under control, and the Smokefree app is aimed at helping you kick your tobacco addiction, we are still struggling. Data shows that approximately 29% of the British population in 2018 made a commitment to lose weight — and over half giving up in just a month. So, what apps should we be downloading to help us stick to our guns in 2020? 
Couch to 5k
Ah, the old faithful! We all know of supplements such as vitamin D3 and omega 7 that can help enhance how we care for our bodies. However, physically, nearly everyone who has wanted to improve their health and fitness has heard of the couch to 5k challenge. It's ideal for those who don't particularly have the fitness levels to take on marathons but want to increase their physical ability. Presented by Public Health England, it builds you up gradually with a mix of running and walking so that within nine weeks you should be able to run 5 kilometres (3.1 miles). There's also a choice of five virtual trainers to help you on your fitness journey and keep you motivated. 
Esquared
If you're more of a gym goer, but shudder at the thought of signing up for a 12-month contract, download Esquared. This app works in the same way as Uber in the sense that it allows you to find gym sessions and one-off classes in your area. The benefit of this app is that it's non-committal and there are no subscription fees. Currently, it's only available in London and Sydney, but keep an eye out in case it expands into an area near you!
Babylon: GP at Hand
Do you struggle to get an appointment with your GP when you most need one? This NHS app gives you the option to chat with an NHS GP 24/7 via a video appointment. Usually, you'll be seen within two hours once you make your request, meaning that you no longer have to wait weeks for an appointment or attend a walk-in surgery. It allows the doctor to discuss your symptoms and, where necessary, you can show them your issues on camera. 
Pokémon Go
While Pokémon may be primarily a 'game', this app works by getting people active. Individuals need to be active in the community to progress in the game and, according to Sport England, one in three kids in England take part in less than 30 minutes of physical activity each day. This was described by Sports Minister Mims Davies as 'simply unacceptable'. With games like Pokémon Master, this is a great way to get kids active and taking part in an activity they'd enjoy. It was even found that the original Pokémon Go was also helping to bring families together as parents and children were competing with one another as to who could catch the rare monsters.   
Harry Potter: Wizards Unite 
This Harry Potter game has the same concept as Pokémon Go. However, for those who aren't particularly a fan of the Pokémon franchise, this take based on JK Rowling's creation could be just the thing. It works by users having to complete a certain number of steps in order to open up treasure chests for more loot. Also, as magical creatures and characters spawn on the map in-game, you need to physically travel to move your character across the map.  However, unlike the Pokémon take, this game will be able to track your activity without even running the app. Therefore, you'll be able to track your steps without being synced to the game, and those who like to wear a Fitbit will more than likely agree that this can become a game in itself! 
7 Cups
While we spend a lot of time focusing on our physical well-being, we shouldn't forget about our mental state. Mental health has, rightly so, become a major topic of interest. Campaigns such as 'It's Okay Not to Be Okay' are bringing our mental well-being into the forefront of the attention via the media. However, in the UK, approximately one in four of us will experience a mental health problem each year. Depression and anxiety are two of the most common issues. This American-based app helps anyone who feels isolated discuss their concerns and issues thanks to it connecting you instantaneously to one of its 160,000 trained volunteer listeners and licensed therapists. It's anonymous, free, and confidential. It also allows you to participate in guides chats through group support discussion rooms. 
There are so many positive apps on the market today. With 2020 quickly approaching, be sure to use your smartphone for aspects of your life other than just texting, scrolling through social media, and making phone calls. They hold so much more value to everyday life, and with these five apps — as well as the many more available via app stores — you can make steps to reaching your goals and improving your quality of life.
Sources
https://www.businessinsider.com/pokemon-masters-iphone-android-mobile-game-battles-trainers-2019-6?r=US&IR=T#each-trainer-is-paired-with-a-single-partner-pokmon-like-rosa-and-her-partner-snivy-3
https://www.bbc.co.uk/news/health-46456104
https://www.engadget.com/2019/09/01/harry-potter-wizards-unite-adventure-sync/?guccounter=1&guce_referrer=aHR0cHM6Ly93d3cuYmluZy5jb20vc2VhcmNoP3E9aGFycnkrcG90dGVyK3dpemFyZHMrdW5pdGUmRk9STT1FREdFTkEmcmVmaWc9OTliMDE2YWFkYTk0NDVkOGRjYjQ5NjJmNGU0Y2RjNzg&guce_referrer_sig=AQAAALohHv14YbNw1FozXa49b2f1jhuk0MlFpt0o-jfZ3DhbtTJ8vp_qEtPkhMTxrqZrRv1nuDTQC81fEBcTHygRATzccxAqtktHV-YKOdmzlMDwGcwkL2CZg0WnZLtjxMoN6KMqwd9UBGrm9i9PqwSH4-4kBcFYDmWYkHa7w7Kr30Eo
https://www.statista.com/topics/3411/fitness-industry-in-the-united-kingdom-uk/
https://www.thedrum.com/opinion/2018/11/16/the-rise-the-micro-resolution-new-year-fitness-and-wellbeing-marketing-trends
https://www.marieclaire.com/health-fitness/news/g3845/best-workout-and-exercise-apps/
https://www.mirror.co.uk/lifestyle/health/five-million-uk-smokers-tried-11462443
https://www.nhs.uk/conditions/nhs-health-check/tools-and-technology-that-can-help/
https://www.techradar.com/uk/news/best-fitness-apps-best-hiit-apps-best-strength-apps