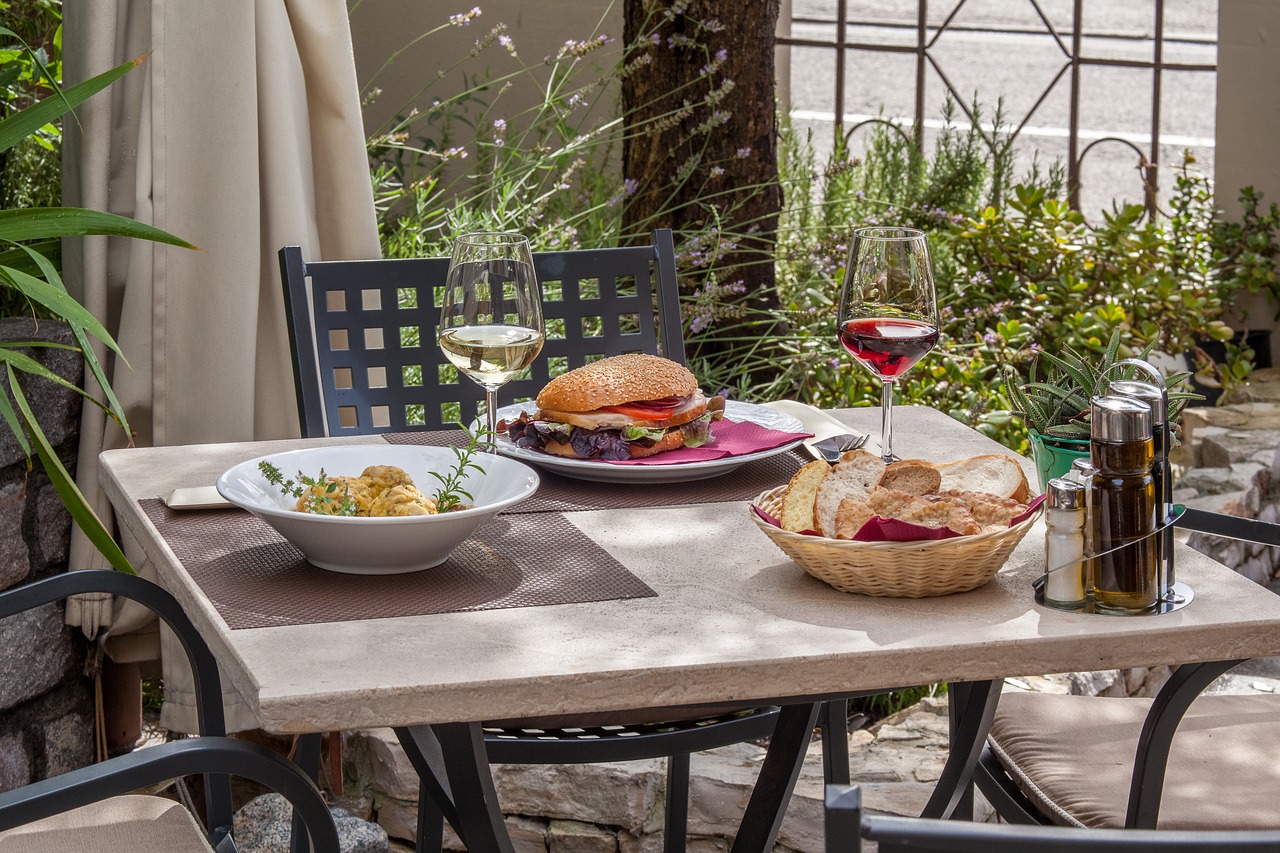 Which key food and drink trends will be shaping menus in the year to come?  That's exactly what leading trade show Casual Dining asked some of its regular visitors. Among them, some of the nation's favourite pubs, bars and restaurants.
Over a dozen industry experts took part, including senior execs from PizzaExpress, Mitchells & Butlers, Star Pubs & Bars, Marston's, Punch Pubs, Thwaites, The Ivy Collection, Prezzo, The Alchemist, Dishoom, Mowgli Street Food, The Ambassador Theatre Group and more. Between them they operate over 8,000 venues (approx), serving tens of thousands of customers a day. So, keeping up (or ideally ahead) of the latest trends is vital.
While their responses were varied – banana blossom, bergamot, better beef, mussels, seacuterie, kohlrabi, Asian broths, premium fried chicken, protein drinks, British seasonal produce, prebiotic ingredients, fermented veg, alcohol free seltzers, coloured gins, and Picpoul wine for example – the majority agree that health, sustainability and plant-based innovations will all continue to have a big influence on what we'll be eating and drinking in 2020.
Read the highlights below or the full comments here: www.casualdiningshow.co.uk/news/food-drink-trends-for-2020.
Delicious, fun & meat free – Brian Trollip, ops director at Dishoom
We're all pretty exhausted by the constant squabbling, politics and polarisation that seems to be happening globally. All the anger is tiresome, and I think that 2020 will be great for anyone who helps people to escape for a while and to have fun and let go. Things are getting expensive and we're fast realising that we need to look after the world we live in, so I think that restaurants offering a delicious, fun, inclusive experience with little or no meat will do very well (and it's probably important that they do).
Sustainability = the new norm – Jane Treasure, food & beverage director at PizzaExpress
Consumers will be increasingly focused on self and their sense of wellbeing, plus their impact on the world and documenting it. The big opportunity for food operators will be to elevate the whole dining experience, with beautiful food presentation and great flavours with great ingredient combinations. Strong sustainable credentials to all ingredients and removal of unnecessary packaging will be expected and become the norm.

Mindful eating – Amir Ali, culinary innovation strategist at Mitchells & Butlers
It's hard to sell fish that are not one of the big five (cod, haddock, tuna, salmon and prawns). Aquaculture has traditionally been given a bad rap – but things are changing and eating mussels is one way of getting very good quality protein while having a very small impact on the planet.
Small colourful dishes, packed with flavour – Nisha Katona MBE, CEO of Mowgli Street Food restaurants
Each dish must individually pull its own addictive punch. Indian, Korean, Chinese, and Vietnamese cultures major on flavour, colour and chaos. People are far keener to have a table full of colour, flavour variety and a sharing way of eating. I see this on my Instagram posts — photos of tables laden with a myriad of dishes, colours and entirely lacking in formality are the ones that inspire the most appetite.
The rise of flexitarians – Paul Lewis, chef director at Prezzo
People, irrespective of demographic and age, will choose two to three days a week to follow a vegan diet. So, picking the right carbs and proteins will play an important role. Pasta is now beginning to grow in popularity again – as people have a better understanding of consuming the right amount of carbs to maintain a healthy diet and all the fantastic, meat free alternatives to classic pasta dishes that are coming back on the market.
Flexibility and variety – Nicola Underwood, food development manager at Thwaites
I think consumers will become even more conscious of the choices they are making and the brands they are aligning to. Shorter supply chains, less processing of ingredients and heritage will all play an increasing role in the industry in the coming 12 months. Thwaites has already been seeing consumers wanting more choice and flexibility to make food choices that align with their lifestyle choices.
With meat on the side – Andy Briggs, menu development manager at Punch Pubs
Vegan has been a trend for a couple of years and there have been some great developments with our food suppliers.  We're seeing a bigger uptake in these types of dishes among meat eaters too. Take the Cambodian curry on Punch's Our Local menu – for 66% of sales customers add a protein of chicken or prawns to the meal.
Value for money – Charlotte Huckvale, product development and innovation manager at Marston's
The biggest opportunities for the next year will be particularly around driving experience for consumers (in all the different aspects going to a pub/out for a meal can involve). Customers will still want to see value for money, not just through price but through provenance and quality. Health will also continue to be a focus, especially with the pending calorie targets from PHE and increasing awareness of the link between the food we eat and our gut and mental wellbeing.
Home-grown – Seamus O'Donnell, executive chef at The Alchemist Bars & Restaurants
Dreaded to say but Brexit will have a big influence on food and drink trends next year. It will be a challenge that will impact menus and what we eat. There are some very basic things that we are going to have to accept that we will have to import, and we will have to pay more for it.
Meat substitutes will be big – Mark Teed, food implementation manager at Star Pubs & Bars
Customers are still eating red meat but are more frequently choosing to have meat free days and are looking for meat free options to balance their diets. We'll see things like banana blossom make their way onto mainstream menus and vegetables being added into meat products, both to enhance taste and texture and cut C02 emissions.
Drinks for all seasons – Simon Woplin, head of innovation – F&B at Ambassador Theatre Group
Some long held key Sunshine brands will see more competition in 2020, with anyone who can come up with a 21st century version of Pimm's being a sure-fire long-term bet. The decline in growth of Prosecco will continue, as will the growth in UK sparkling.
Healthier choices – Baton Berisha, MD of The Ivy Collection
We will see a growth in healthier choices within both the food and drink categories. Guests are more conscious of ingredients and eating healthier in general and I think this is a trend that will very much continue into 2020.