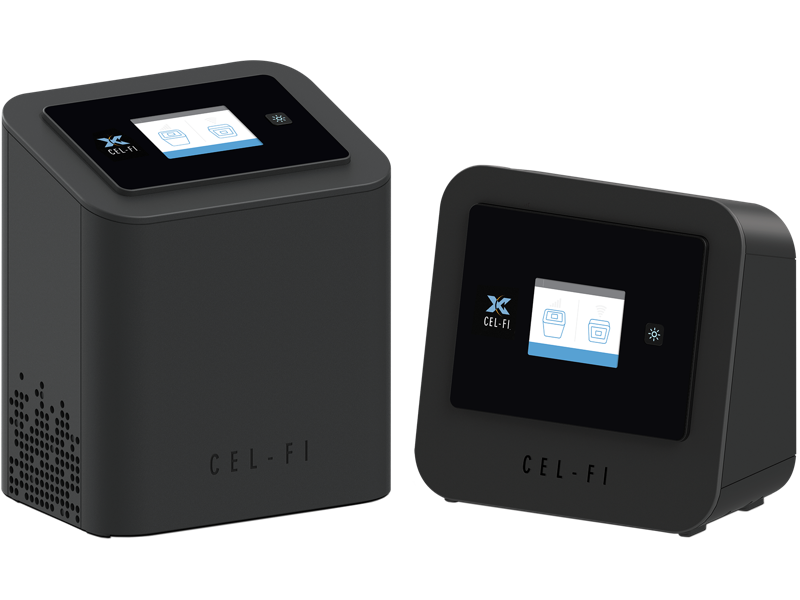 Anyone with a mobile phone is aware of the issue of low or no signal. Modern office buildings with complex electrical and climate efficient infrastructure often drown out signal, while rural locations and even urban homes can suffer from lack of mobile signal depending on their proximity to the nearest transmitter.
CEL-FI has developed a range of easy-to-install OFCOM licence exempt products that amplifies the mobile signal within any building, allowing multiple users to make and receive calls and browse the internet with strong and reliable connectivity, whilst conserving their mobile device's battery power.
The CEL-FI product range is the best and most cost-effective solution on the market for addressing the universal challenge of poor mobile signal coverage at work or home. Unconditionally network safe, with an exceptional coverage footprint and multi-network approved for 3G/4G/LTE voice and data, all CEL-FI products comply with OFCOM regulations (OFCOM SI 2018/399) and can be used without a licence.
Key features:
Complete solutions from £399
Everything supplied in kit form
Easy to use app allowing for quick set up and network change
Plug and play set up
No need for broadband coverage
CEL-FI is the perfect solution for small and medium sized businesses that lose valuable working time through missed calls, dropped calls and staff having to move away from work stations to make a simple call. Once installed, the system is seamless and integrates with the existing mobile infrastructure.
Why is CEL-FI better than using WiFi calling?  Because once you walk away from the WiFi signal, the call is dropped, keeping you tethered to your location.  This is not the case with CEL-FI, as it uses the cellular signal, allowing calls to be continued once on the move.
Products are available for all the UK's major Networks – Vodafone, O2, EE and Three (and associated MVNO's) – and the CEL-FI Wave app allows users to switch networks depending on their requirements, and, therefore, future proofing the customers investment.  In locations where all Networks require amplification, such as office blocks, leisure locations or factories etc, multiple CEL-FI units can be installed.