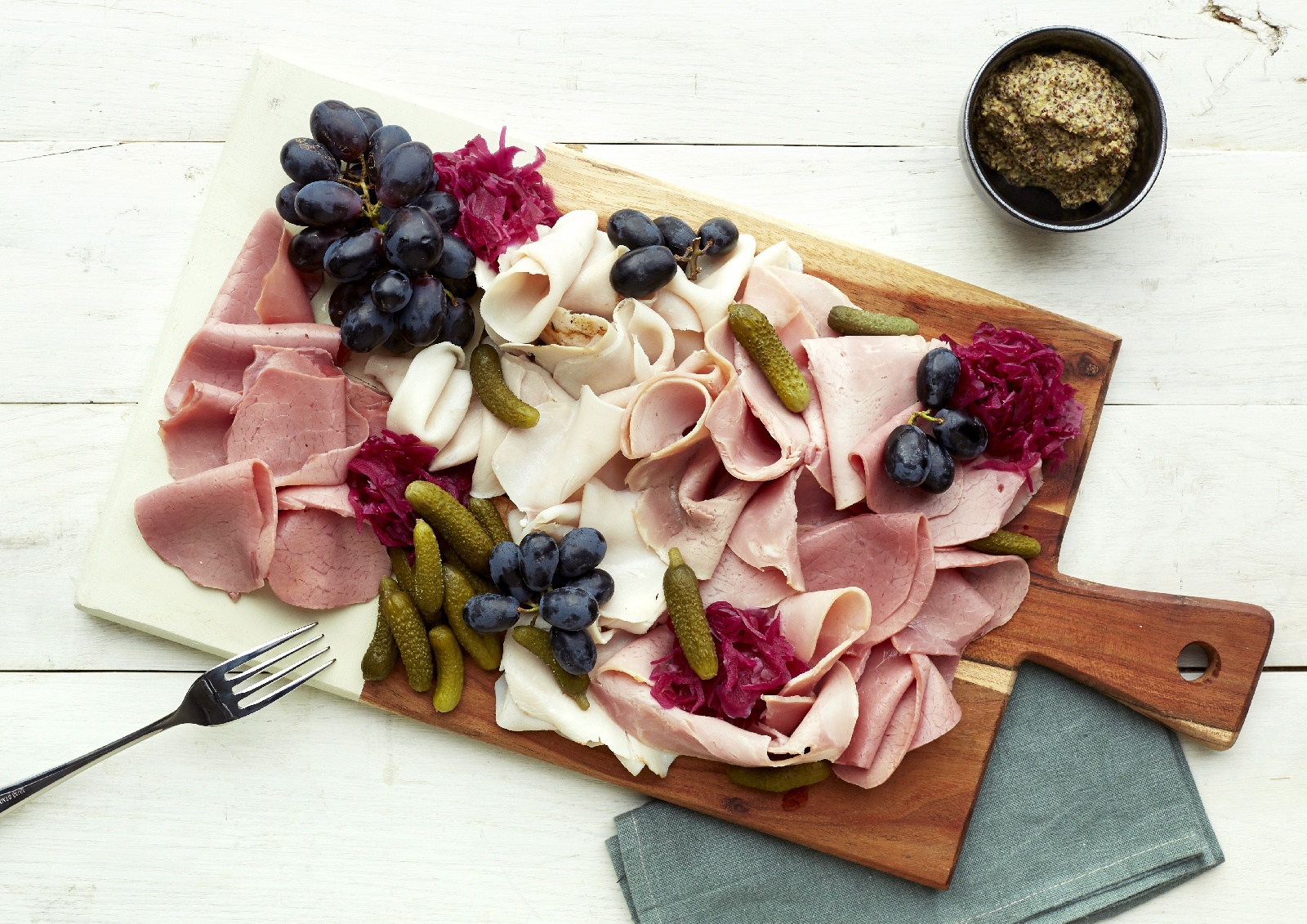 EatFirst, the UK's finest gourmet takeaway company are proud to announce the launch of their festive office menu, featuring the best selection of Christmas seasonal menus–perfect for all Christmas parties and events.
The EatFirst Festive Office Menu offers an array of foods to choose from, including sandwiches, canapȇs, sharing boards and desserts. EatFirst aims to make the holidays and party planning as seamless as possible, which is why they do everything for their customers with three simple steps:
1.    Tell EatFirst how your team likes to eat and EatFirst will help build a delicious personalised menu.
2.    Schedule your delivery, whether that is in advance or next-day delivery.
3.    EatFirst will deliver right to your office, meeting, or event space, beautifully presented on wooden platters, ready to eat.
Driven by award-winning chef Benn Hodges (2017 Great British Takeaway Chef of the Year), EatFirst are industry leaders in the gourmet food delivery sector and have seen great success already in the retail market, where they are hoping to revolutionise the ready-meal industry. Benn's culinary background includes running some of the world's top restaurants such as The Ivy and Roka in London and personally oversees each dish hand-crafted in the EatFirst kitchens.
Designed for busy foodies looking for high-quality wholesome meals that include vegan, vegetarian, and gluten-free options, EatFirst is filling a gap in the market by meeting the needs of the modern consumer. The UK is an increasingly health-conscious country and EatFirst provides a dynamic dining experience that's passionate about bringing new, fresh and nutritious options to the consumer.
EatFirst is constantly driving innovation across all aspects of the business. Each meal strives to be at the forefront of the ready meal market; Benn uses unique processes and ingredients to create small batch meals that are hand-finished into eco-friendly compostable packaging.
"By creating the 'next generation ready-meal' we're trying to change the current worldview that ready meals are unhealthy and mass produced." He continues, "We wanted to show the UK consumer that to get a gourmet meal you don't necessarily need to splash out at restaurants," said Founder, Rahul Parekh.
Not only has EatFirst won Four Great Taste Awards in 2018, they have also proudly won the coveted 2017 Great British Takeaway Chef of the Year, 2017 Great Taste Awards and 2016 British Takeaway Awards for their dedication in creating healthy, clean and ethically sourced meals that contain no artificial colours, flavours, additives or preservatives.