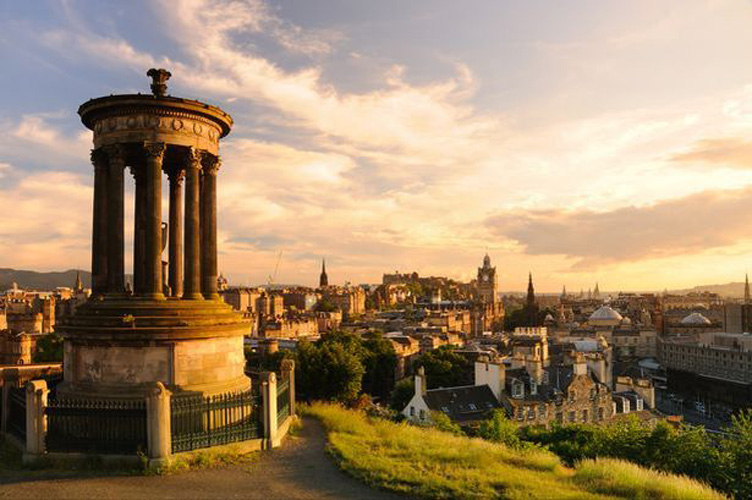 Collier' national retail barometer revealed the capital outperformed Glasgow for top brand's expansion beyond London, including Michael Kors and Victoria's Secret.
Edinburgh is the preferred location for top retail brands opening in Scotland, according to a report.
Colliers' national retail barometer found the Scottish capital has out-performed its biggest rival Glasgow in recent years.
The barometer tracked the openings of ten international brands – including Michael Kors, Victoria's Secret and Zara Home – to see where they chose to target their initial phases of expansion beyond London.
Leeds was the top choice with the openings of six of the selected stores while Edinburgh attracted three and Glasgow zero.
It was found international retailers preferred new property developments and sought affluent areas and tourist destinations that provided extra global visibility for their brand when expanding outside of London.
John Duffy, director with Colliers International in Scotland, said the result was "somewhat surprising" as Glasgow remains the second largest retail hub in the UK behind London and that Scotland's largest city may be lagging behind due to a lack of new developments.
He said: "These are aspirational or luxury brands and they generally want the newest, highest-quality developments – in Scotland there has been very little premium retail development in recent years.
"Edinburgh has provided new space at St Andrew Square and there is already a buzz around the St James Centre redevelopment, but Glasgow's Buchanan Galleries extension has been put on ice in the last nine months.
"Nevertheless, this should not distract from the fact that Glasgow remains a very strong retail centre – rents are growing and in terms of sales density it remains well ahead of Edinburgh."
Ross Wilkie, also a director with Colliers in Scotland, said Edinburgh looked set to gain more ground on Glasgow in the years ahead due to the St James Centre redevelopment.
He said: "The St James Centre probably won't be completed until 2020 at the earliest but it has captured the attention of all the top international retailers, such as the ten used to compile the barometer.
"As a short-term effect, Princes Street will continue to thrive as shops are displaced while the work takes place.
"Soon, pre-lets will be in full swing and we predict this development will take Edinburgh back into the top ten of UK shopping destinations."