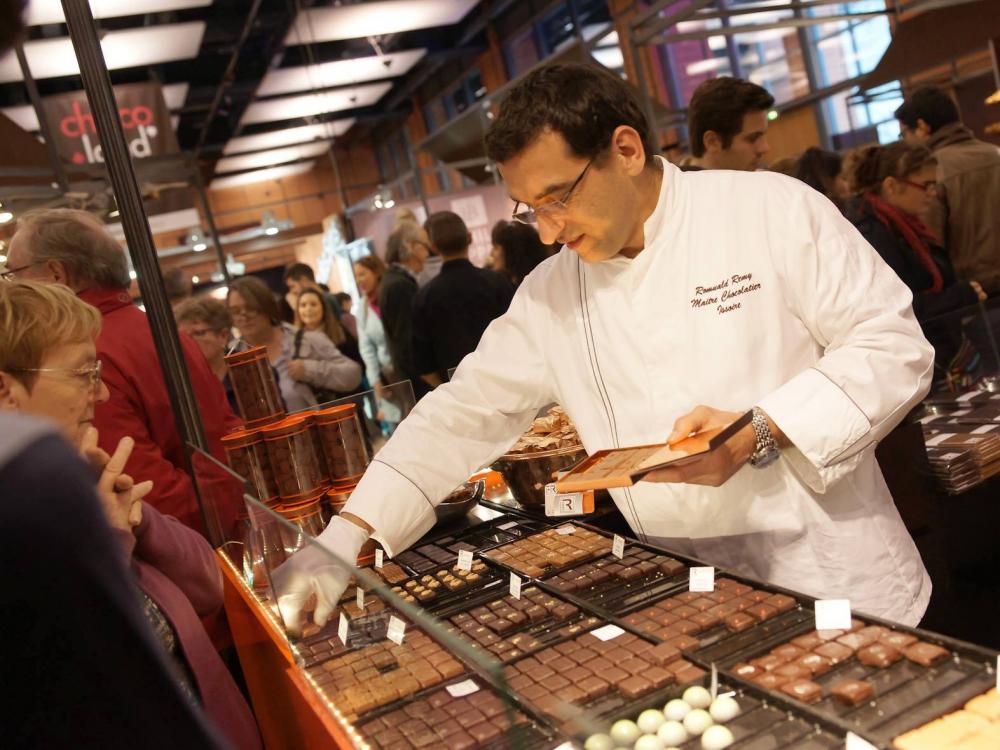 Chocolate lovers who visit Paris today can enjoy the best assortment of their favorite confectionery, thanks to the Paris Chocolate Fair that opens its doors on October 28th. The five day annual festival started in 1993 includes chef's demos, workshops for adults and children, conferences, live performances by cocoa-producing countries among other activities.
Manufacturers from Italy, Germany, Switzerland, Belgium, Russia, Japan, Canada and other states present their products on more than 250 stands. Attendees can test and taste as many types and forms of fabulous chocolate. The awards will be decided by a panel of experts and would be given to around 12 different categories. The organizers claim this to be a single opportunity for anyone to discover and taste chocolates from the 5 continents.
The chocolate fair was started twenty two years ago when two passionate entrepreneurs who were in love with chocolate and each other came up with the idea of exhibiting the best chocolates in the market to the enthusiastic. Now 22 years later, the show has 8.2 million visitors across the world. With a participation of over 25,000 exhibitors form 16 countries, the show last year had 195 events.
Major award categories are as follows.
THE CHOCOLATE PONT-AVEN : Award of heart Blow
THE CHOCOLATE FACTORY OF COAT : Award of Harmony of flavors
CHOCOLATE Duceau : Award of the balance of flavors
THE CHOCOLATE Henner BROTHERS : Award of creative Audace
CHOCOLATE OLIVIER VIDAL : Award of Excellence
CHOCOLATE. T : Award of itinerant Chocolatier
Edwart CHOCOLATIER : Award for Originality
Hasnaa CHOCOLATES GREAT WINES : The Award of chocolate
MARC VERDANT : New incoming Award
CHOCOLATE CAKE EUGENE : Chocolate Award for all
OBERWEIS (Luxembourg): Award of Excellence
TOKYO CHOCOLATE (Japan): Award of heart stroke