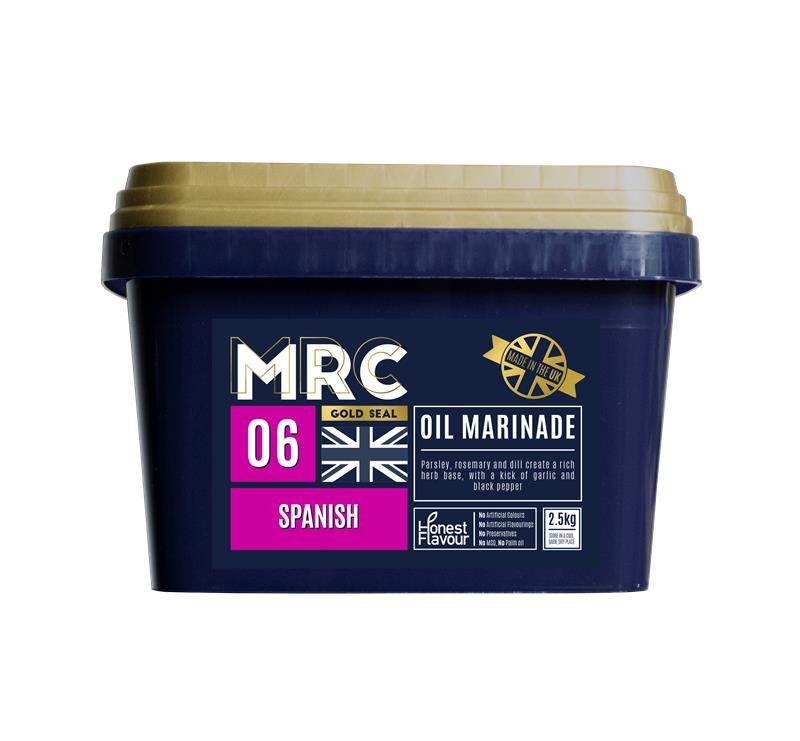 The Flava People, the experts in transforming key trends in food & flavour into unique and accessible products for multiple sectors, has undergone a brand refresh which is being launched this month. The refresh includes a new look-and-feel website, vibrant new packaging  and a full range refresh across their YO! brand. 2020 has also seen the introduction of one of their most innovative launches to date; 'MRC Gold Seal' is a unique range of oil-based marinades and sauces that are cold blended to retain freshness and boost flavour across meat, fish, bakery and the growing bank of plant-based meat alternatives.
Following a recruitment drive in March, the brand refresh is stage two of a rapid growth business plan which the business is ploughing ahead with despite the challenges that 2020 has thrown up. The Flava People believes that its new positioning will help bring its different brands and market propositions together to create one succinct offering that is simple for customers to navigate. 
Scott Dixon, Managing Director, The Flava People, comments: "When we set into 2020, we had big plans and ideas but no idea what was in store for us or the industry as a whole. However, we have been able to push ahead with our plans for development and growth and we're confident we will be able to continue along this positive trajectory. 
"What has been really clear to us throughout the lockdown period, as home cooks have become more creative at home, is that creating 'great' flavours isn't enough on its own. We need to give our clients and customers a true point of difference. Using both strategic food collaborations and unique, 'own-label' innovation, we have the correct weapons in our armoury to come out on top in one of the most competitive industries in the world (all via the medium of knockout tasty sauces and seasonings). Our ambitious growth plans, combined with our years of knowledge within the food sector, mean we are perfectly positioned to collaborate with chefs, innovators and influencers to co-create market-leading, innovative new products and brands." 
The Flava People business was born out of the British butchery trade 44 years ago, so they understand the need to provide outstanding, high quality products to keep customers coming back for more. Today the team produce a huge range of products including sauces, seasonings, cooking pastes, marinades all set to complement the meat, fish, veg at the heart of the food industry.  
In addition to creating bespoke own-label products, The Flava People also work closely with restaurants, retailers and processing partners to co-create disruptive products and brands that help partners take advantage of key market trends in a way that's completely unique. This includes the YO! at Home sauces, marinades, seasonings and mayos that aim to make exciting Japanese flavours and cooking more accessible and affordable to the home cook. The range is available in Tesco, Waitrose and Ocado.