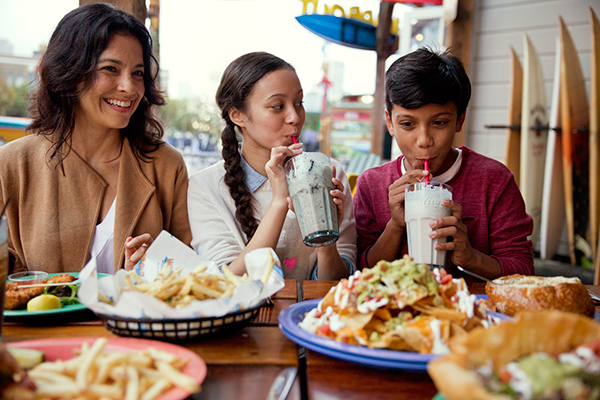 There is no doubt that the coronavirus outbreak has significantly changed the world that we live in today. Sadly, the global pandemic has had a catastrophic impact on many industries, with the hospitality sector being one of the hardest hit. After the lockdown was imposed, restaurants, pubs, cafés and bars were forced to close, and hotels were eerily empty. Today, the government is doing everything it can to help support this industry, and as a result have encouraged the public to eat out at their local restaurants again by offering 50% off meals and drinks.
What is the Eat Out to Help Out scheme?
Starting on 3rd August, the new scheme has allowed diners to enjoy half price food and beverages at participating restaurants. Running every Monday to Wednesday throughout the month, the Eat Out to Help Out incentive is providing individuals with 50% off their bill up to the value of £10 per head.
It's certainly been popular so far: In the first week alone, diners have used the scheme more than 10.5 million times. With huge names such as Caffé Nero, Hard Rock Café and Krispy Kreme taking part, you'll be able to get your hands on a caffeine fix, main menu item and sweet treat for a fraction of the price. 
How can I find out which businesses are offering this discount?
If you are wondering which of your local restaurants are offering this discount, you can head to the government's postcode checker and input your current location. It's also worth keeping an eye out for posters displayed in the windows of your favourite pub or café as you walk past!
How does it work?
Before the scheme started, businesses had to register and receive approval by the Food Standards Agency. Now, when diners have paid their bill, these venues can claim back the cash, and they'll receive the refund within a few days. 
For both adults and children eating inside a participating restaurant, the government will cover half of the cost of the meal up to £10 per person – the only items you can't claim a discount on are alcoholic drinks or service charges. The Eat Out to Help Out scheme can also be used on top of other promotions – which means you could save some serious cash on your favourite dishes this summer.
Also, there is no limit to the number of times you can use the discount, so if you'd like to eat out for half price every Monday, Tuesday and Wednesday until August 31, you can!