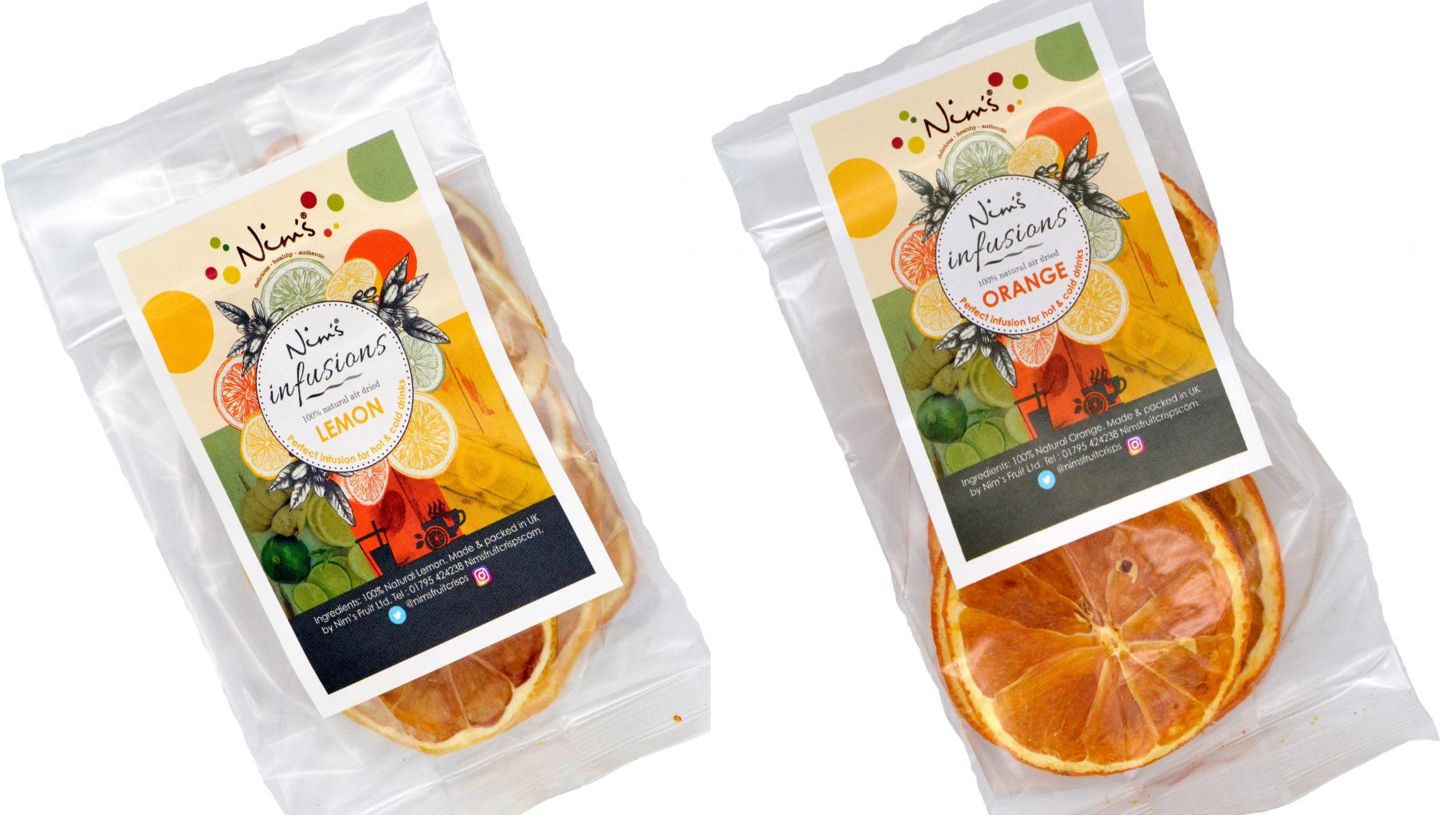 Orange and lemon slices are an essential festive ingredient, whether you are making mulled wine or a Christmas mocktail. To help you add extra flavour to your drinks, Nim's has launched Orange and Lemon Infusions.
Air-drying slices of fruit, without the use of chemicals or intense heat, ensures the Infusions lock in and intensify the fruits' flavour. Simply drop them into your favourite winter warmer and it will add some extra citrus zing. The product is now available for just £1.50 a bag from Nim's website.
Recipe suggestions:
Add a couple of Nim's Lemon and Orange Infusion slices, along with a slice of peeled and sliced ginger, to your mulled wine recipe to make sure it really hits the spot.

Decorate the rim of your guests' glasses with an Infusion slice to ensure you impress.

Try a non-alcoholic winter warmer by gently heating some apple juice with Nim's Orange Infusions, ginger, cinnamon, cloves and nutmeg. Strain and add honey to taste – sure to warm even the coldest cockles on a winter's night!
In 2012 Nimisha Raja pioneered the concept of air-dried fruit crisps, launching the first product to the UK market with her innovative brand Nim's Fruit Crisps. As an entrepreneurial café owner and mum, she was frustrated with the lack of a genuinely healthy and tasty snacking alternatives and set out to create a product that not only she would enjoy, but her daughter would too.
Nim's is a unique range made from only the freshest produce with no additives or preservatives of any kind. Every bag of thinly sliced fruit, which includes the skin, core and pips (except the pineapple flavour!) is high in fibre and vitamin C, as well as being fat and gluten free. This wholesome and natural product counts as one of your five a day and is less than 75 calories, making it the perfect snack for everyone, including vegans, vegetarians and coeliacs!