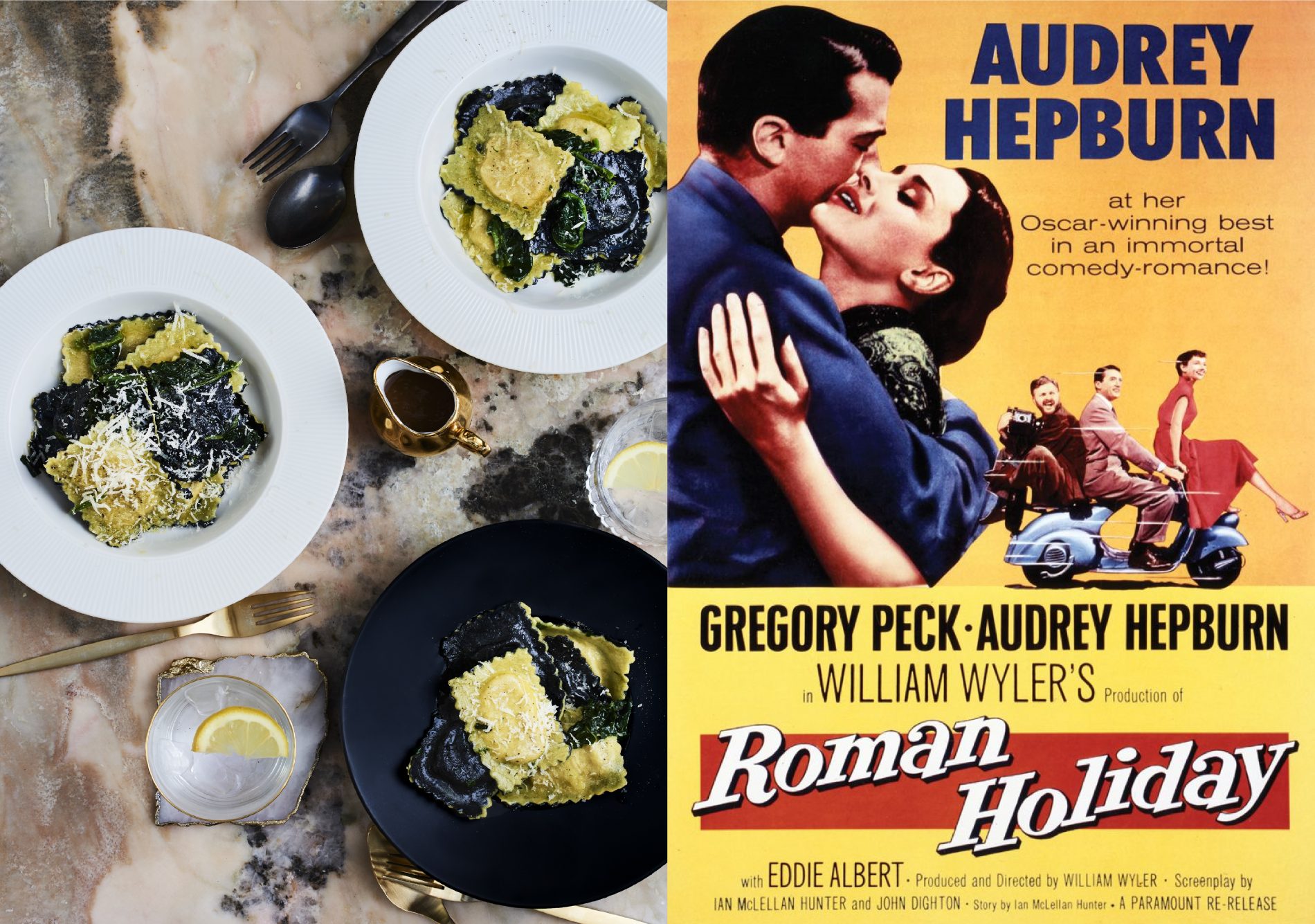 ASK Italian will be launching a series of Black & White Movie Nights, showcasing the best of Italian cinema, as well as their new Autumn menu. The movie nights will take place on 14th and 15th November at ASK Italian London and tickets will be available for a limited time at https://www.eventbrite.co.uk/e/ask-italians-black-white-movie-nights-tickets-51503151312 for £15.95 per person.
The Wigmore Street restaurant will screen the classic 'Roman Holiday', featuring Gregory Peck and Audrey Hepburn, whilst diners enjoy a set three-course menu, including the star of the show, the delectable Beef & Chianti Ravioli, made with eye-catching charcoal black and white pasta.
This special event will see the restaurant's downstairs dining space transformed into a retro-style theatre complete with an alfresco Italian dining theme to create the perfect setting. ASK Italian are not only giving you the opportunity to watch the film either, guests will also be provided with tips on how to find your own piece of Italy around London, whether that be a sight or exhibition, we'll provide you little easy ways that you can do so!
Alongside a glass of prosecco and ASK Italian's Beef & Chianti Ravioli, diners will start their culinary journey with Burrata Caprese and end on a high with the White Chocolate Swirl.
Outside of the dedicated movie nights, diners can still enjoy the new Autumn menu, which is available seven days a week in ASK Italian restaurants nationwide, featuring a selection of classic Italian dishes and vibrant winter warmers with a twist.
New dishes include the all-new Butternut Squash & Prosciutto Risotto with baby ruby radish shoots and pumpkin seeds, and a light version of the award-winning Purple Basil Pesto Genovese, combining green pesto and cream sauce, with fine green beans, purple basil pesto and served with a rainbow salad – all for under 550 calories.
All menu items offer the option to make it vegetarian and there are Allergen, Vegan & Non-Gluten menus available, with dishes including the new vegan Zucca Zucca Pizza featuring butternut squash two ways – both as a purée on the base, and on top – alongside balsamic red onions, roquito pepper pearls, spinach, pumpkin seeds and a vegan mozzarella alternative.