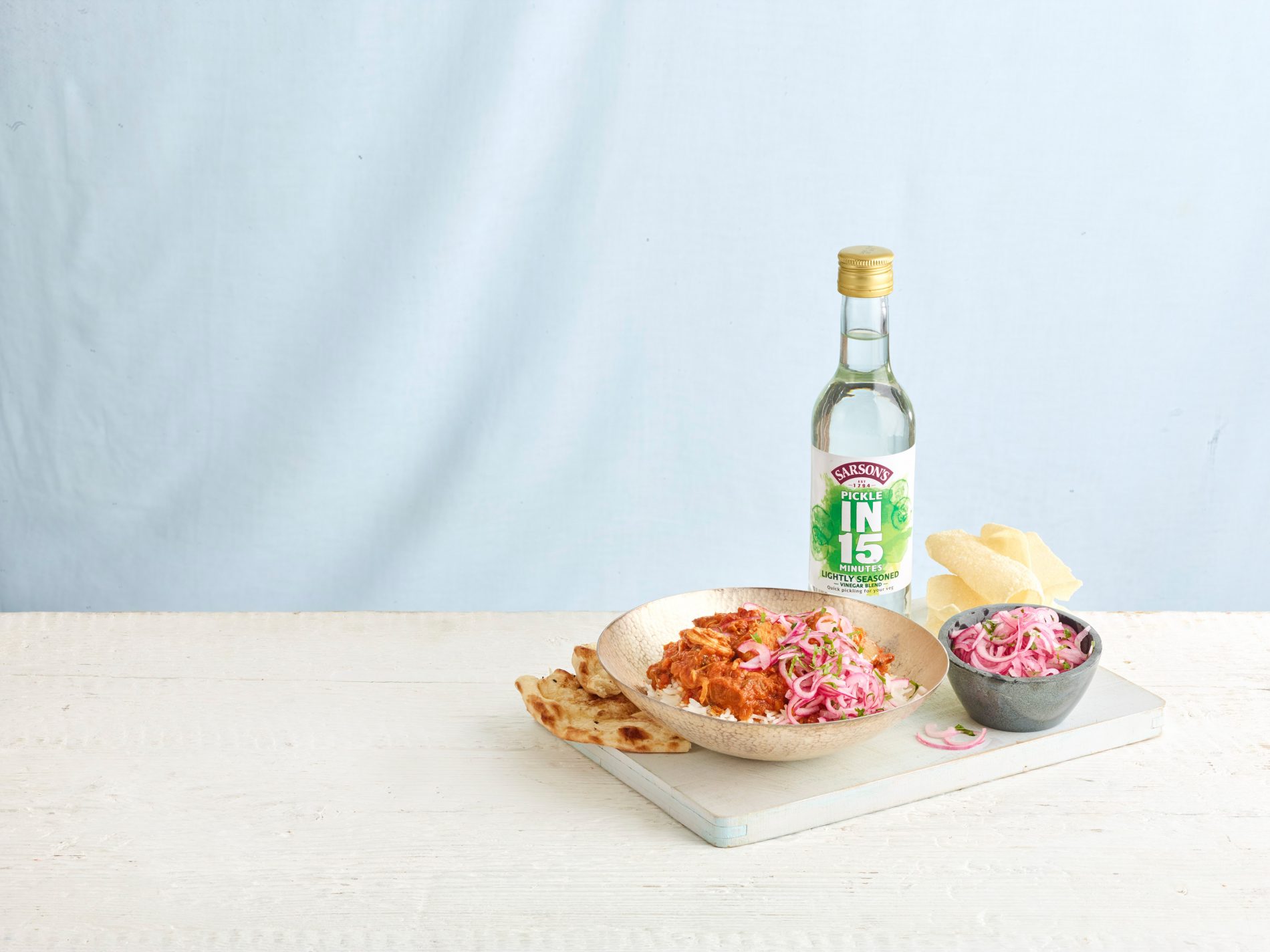 This recipe from Sarson's using Pickle in 15 Minutes Lightly Seasoned serves 4.
Cooking time: 90 minutes
Chicken curry
2 tbsp of vegetable oil

1 onion, halved and finely sliced

1 tbsp of ginger garlic paste

150g of curry paste

500g of diced chicken breast

1 tin of tomatoes

200ml of chicken stock

1 red pepper, quartered then sliced

Salt
Quick-pickled red onion
2 red onions

200ml of Sarson's "Pickle in 15 Minutes" Lightly Seasoned vinegar blend

1 handful coriander leaves, chopped
To serve
Method
Heat the oil in a large pan and add the onions. Sweat on a low heat until soft, for about 10 minutes.

Add the ginger garlic paste and curry paste and cook for 1 minute, stirring regularly. Add 50 ml of the chicken stock and cook out until it has evaporated.

Add the diced chicken and cook for about 5 minutes until nicely coloured. Add the tinned tomatoes, remaining chicken stock, red pepper and a pinch of salt. Simmer for 1 hour.

In the meantime, cut the onions in half then finely slice into crescents. Place in a bowl with the chopped coriander and cover with the Lightly Seasoned vinegar blend. Drain after 15 minutes.

Serve the curry with rice, naan bread and a generous helping of quick-pickled onions.