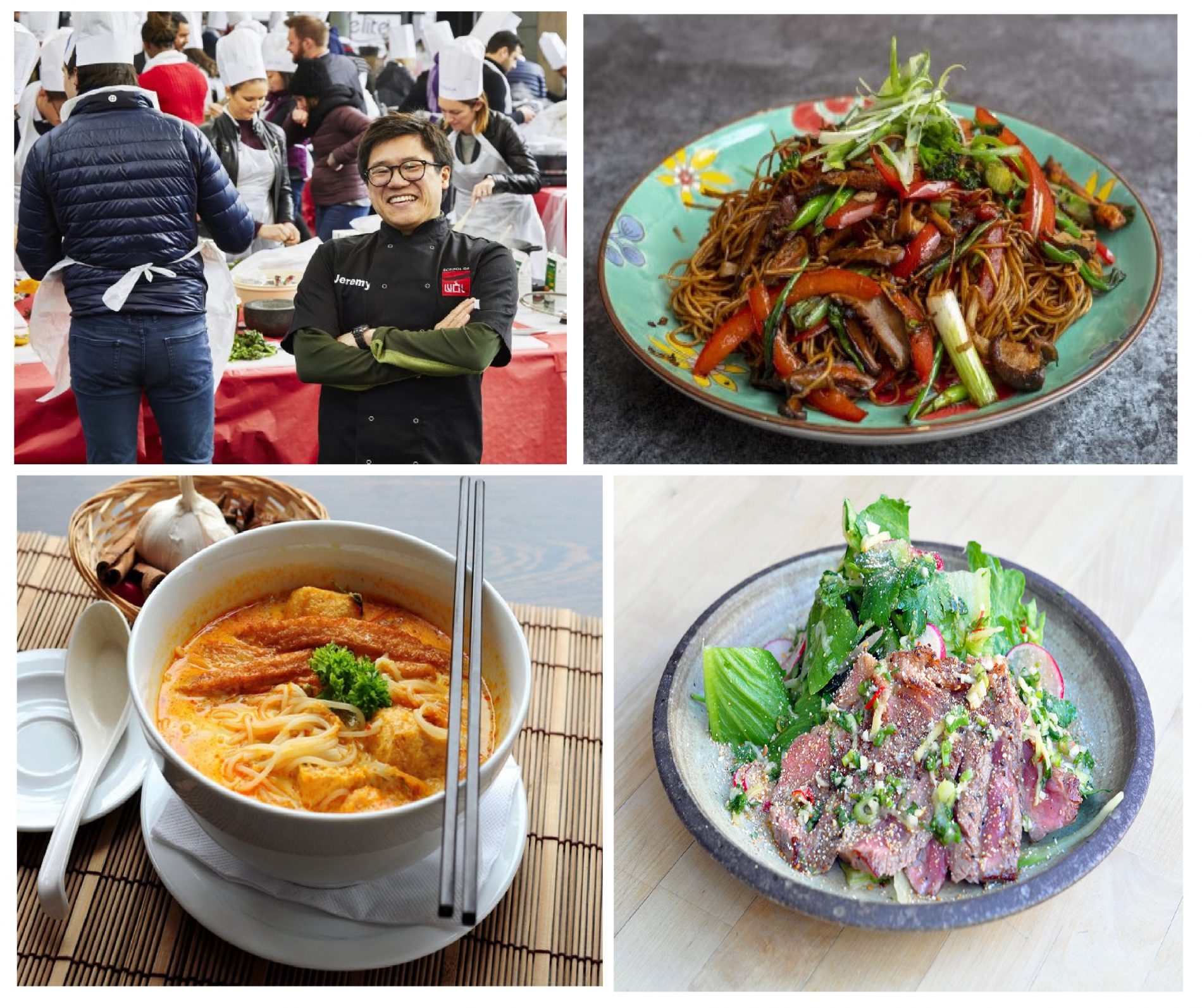 Celebrity Chef Jeremy Pan, together with a team of helpers, will descend upon London's iconic Borough Market on Tuesday, the 30th of October, to make 4000 dumplings, 700 Hong Kong Noodle Stir Fries and 700 litres of Massaman curry in just 4 hours, for over 1000 people living within London's homeless community and anyone facing food poverty.
Wok for 1000 is in aid of Charity Plan Zheroes, aiming to reach out and gather surplus food from the capital's wide and varying mix of eateries. Jeremy will be conducting this event with his School of Wok team from the Asian cookery school, which he founded.
Shocked into taking action after discovering the devastating amount of consumable food that is thrown away every day across the UK, Jeremy is now a passionate campaigner in highlighting the power and possibility of what can be achieved in just a few hours when a dedicated team of people come together to help others.
A recent report by wrap.org.uk showed 4.2 million tons of food that could have been consumed in Britain is binned each year, which is the equivalent of 24 meals a month for the average British household.
"For me, Wok for 1000 has two purposes, firstly to deliver a delicious and memorable meal to the homeless people of London and secondly to encourage everyone to do a little something to support others within the local community, because if we all take small steps to make a difference – big changes will happen," Jeremy commented.
Social responsibility is very much at the heart of this year's Wok for 1000 – in particular Corporate Social Responsibility. Companies across London and indeed the UK have been invited to book a table, roll up their sleeves and encourage staff to do their bit in preparing food on the day itself.
"The buzz and satisfaction from physically doing something to help others is honestly immeasurable. I cannot put into words how good it feels to go home after the event itself and reflect, thinking there are so many people out there enjoying a hot meal they might not have had and what that would mean to them. It's incredible. And in reality, very few of us actually get the chance to have that feeling, but experience it once and I guarantee it's actually rather addictive. Ultimately that's the inspiration behind my campaign for us all to take small steps for big change within our local communities," said Jeremy.