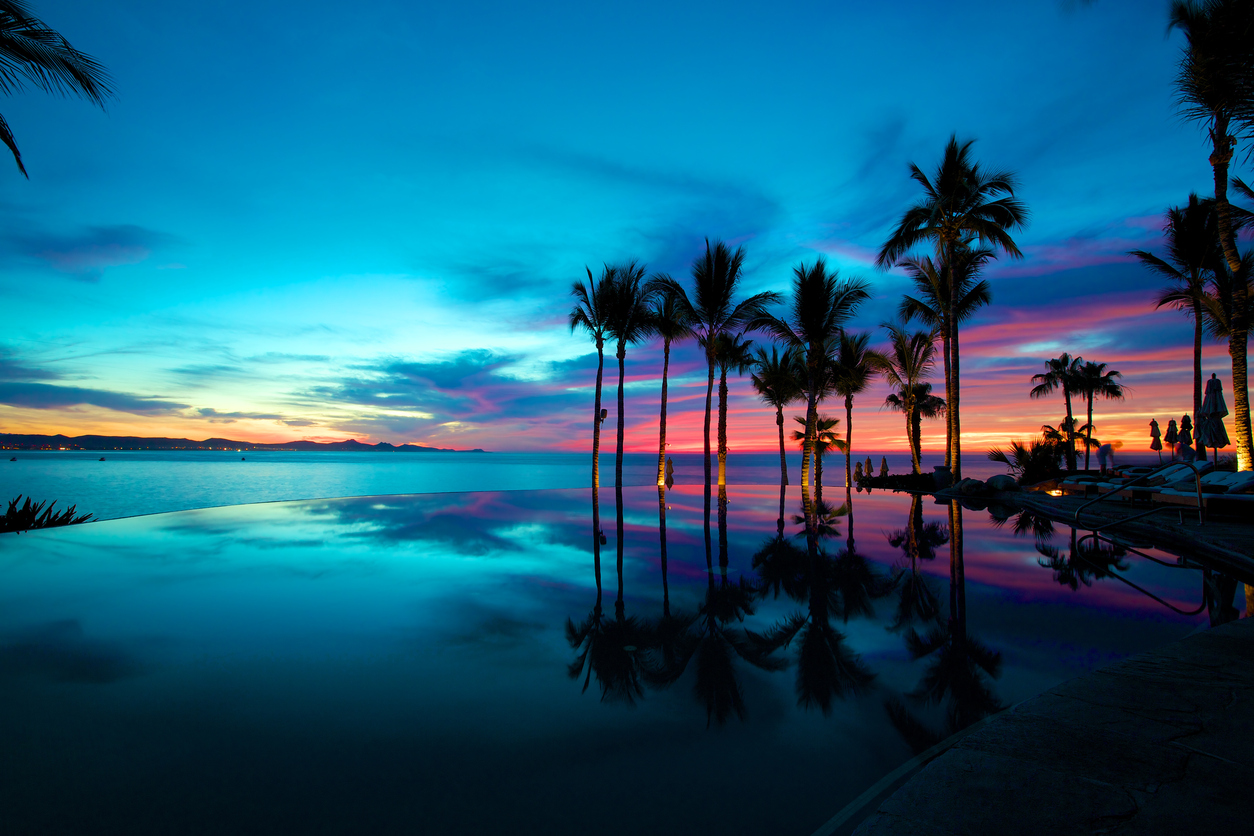 Infinity pools blur the boundary between illusion and reality and provide a welcome distraction from what is already considered an escape from the everyday stresses of life – a holiday. The ability to create a sense of escape within an escape is testament to the power of infinity pools.
Because of their precarious nature, a complex combination of architectural design and planning goes into their creation. Integral to this design are the pumps that maintain the continuous flow of water. Because of the steep angle of the 'infinite edge,' a catch basin is required. From there, the water is pumped back into the pool to seamless effect.
In order to make the illusion of visiting an infinity pool a reality, we have compiled a list of places around the world that you simply have to visit before you die. If you are lucky enough to have your own pool, regular suction cleaning is a must, take a look at the 10 best suction cleaners here: https://www.globosurfer.com/best-suction-pool-cleaners/ 
Four Seasons Safari Lodge Serengeti – Tanzania
Located within the heart of Tanzania's Serengeti national park, this infinity pool proves a surreal sight. Situated on the edge of a pool frequented by elephants, giraffes and zebras, this is possibly the most relaxing way to experience the majesty of the animal kingdom in their natural habitat. With an on-site bar to boot, you won't feel completely out of touch with humankind.
Marina Bay Sands Sky Park – Singapore
The world's largest rooftop infinity pool is also one of the world's most spectacular. Over 191 metres above ground, you will be able to swim in the clouds and stare at Singapore's stunning skyline. The resort is equipped with the world's largest atrium casino for those of you looking for something a bit riskier.
The Cambrian Hotel, Adelboden – Switzerland
Adelboden, which is German for 'noble ground,' houses an outdoor thermal pool that will make you feel as though you really are nobility. Encircled by the Swiss Alps, it is difficult to discover a more theatrical location to take a dip. Complete with a spa offering a range of treatments, it is impossible not to feel relaxed.
Tat Kuang Si Falls – Laos
The only naturally occurring infinity pool on the list, Tat Kuang Si Falls is certainly something to marvel at. One of many pools that combine to form a cascading waterfall, sunlight flickers through the surrounding trees to create a reflective surface of countless bodies of glimmering blue-green water. Kuang Si Falls is also fortunate enough to play host to a bear sanctuary, which cares for 23 endangered Asiatic black bears.
The Grace Hotel, Santorini – Greece
With a glorious uninterrupted view of Greece's Aegean Sea, the Grace Hotel's infinity pool in Santorini is arguably the most iconic. This pool is also more than likely the most deceptive on the list, allowing you to fully immerse yourself in the seemingly endless body of water.
Hanging Gardens of Bali
The most breath-taking aspect of this resort is the double-tiered infinity pool that perches above the canopy of the rainforest. Each room has its own private infinite pool, so you will be able to meander in the water at your own leisure, completely free of distraction.
These are just a few of many examples of awe-inspiring infinity pools across the globe. Are there any we have missed out that can compete with the untouched nature of the Tat Kuang Si Falls in Laos, or the privacy of the Hanging Gardens in Bali? Let us know!