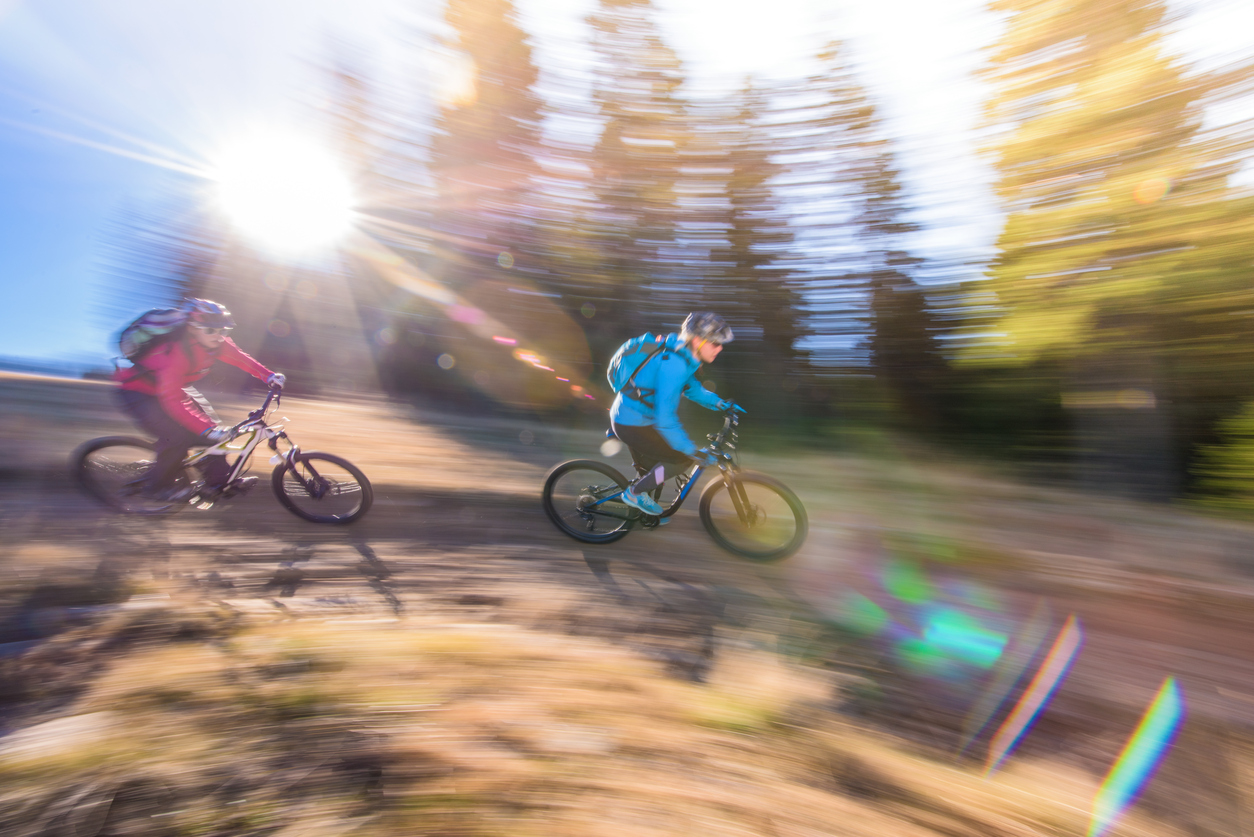 Whether you got a new Giant mountain bike for Christmas, are planning on getting something similar in the sales or are just ready to cut loose and kick off 2017 with an exhilarating, adrenalin-fuelled, off-road ride, you are spoilt for choice in Britain.
Here are 5 unforgettable mountain biking destinations in the UK that prove you never have to go far to go all out:
Fort William Downhill
Home to the downhill leg of the UCI Mountain Biking World Championships, Fort William is one destination every mountain biker should hit up at least once in their lifetime.
This challenging descent (served mercifully by a gondola) drops 525m over more than 2.5km and can take four or five minutes for experienced riders going at a fair lick to complete. One for the Bravehearted not the faint-hearted, though plenty of other tracks and terrains are available too.
Forest of Dean Bike Trail
There's loads of first-class bike trail centres in the UK. Each one gives you a chance to get the adrenalin fix you need on a choice of ascents, descents, berms and jumps which suit your skill level, along with rapid access to first aid if you need it and a few creature comforts too.
Get your fill of the hills in the Forest of Dean. There are miles and miles of tracks for every kind of rider and when you're done or need a breather, you can grab a burger in the café, get a shower, clean your bike or pick up souvenirs in the site shop.
Mary Towneley Loop
Located in the Peak District, the stunning 47-mile Mary Towneley Loop can be accessed from a variety of points anywhere along the route. (You can download a map of the circuit here.)
This trail is more about endurance and admiring the view than cutting up descents at a pace but it's not without its challenges. Sharp ascents and rough terrains await you as you take in rural villages like Waterfoot and Hebden Bridge and the open moors and peaks of the region.
This is a proper ride so pack for the weather, you'll be there a while, and don't forget your camera.
North Downs
Confusingly located in the South East, the North Downs spoils mountain bikers for choice.
Take your pick from well-defined singletracks or carve out your own path as you make your way along the mind-boggling selection of sandy, rooty terrains, go up and down through dense forest and over countless drop-offs, berms and twists. Go for the day or go for weeks. There's a lot to explore.
Brecon Beacons
This is pure escapism. Pack up your mountain bike and your camping kit and head off into the Brecon Beacons in South Wales. Home to the Black Mountain and the Great Forest, this national park attracts bikers from all over the world.
Covering more than 500 square miles it's a place where you can truly get away from it all and scratch that itch for adventure.
Routes are graded from Yellow, suitable for anyone who's just about given up their stabilisers, right through to Black which, according to their own advice, include sections that should 'be considered totally unrideable for the majority of people'. Awesome.
But, if you really want to ride the big boy tracks but lack some of the vital skills or confidence necessary to take them on without maiming yourself or your bike, head to the OnePlanet Adventure centre in the Coed Llandegla forest of north wales.
As you might expect, there's a choice of trails, a quality shop to hire or buy kit from and a café where you can rest up and get a bite to eat, but there's also a load of skills courses on offer.
Catering for everyone from beginners to seasoned riders who want to master jumps and drops, and even those who want to learn mountainside first aid in group or 1-2-1 coaching sessions, these courses are designed for any mountain biker who's ready to up their game.
Wherever you decide to go, plan ahead, some of these unforgettable destinations are breathtaking and brutal in equal measure.