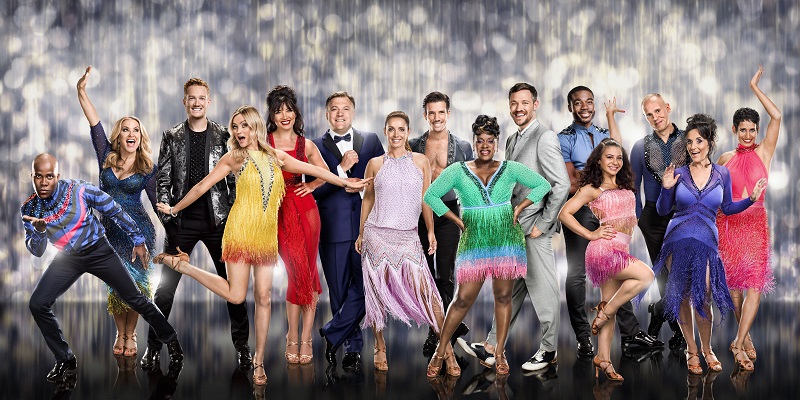 Elstree Studios is continuing its highly successful partnership with BBC Studioworks. Elstree Studios providing stages converted for Television and BBC Studioworks providing state of the art TV Studio technical facilities.
The partnership formed three years ago to provide Elstree Studios with Television facilities and to provide BBC Studioworks with facilities to house BBC Productions whilst TV centre was being rebuilt has been very successful. So successful, that the partnership has been extended for another three years.
The BBC commercial subsidiary hires stage 8, stage 9 and a George Lucas stage. All have been converted for TV Studio use, with production galleries, dressing rooms, make up, wardrobe and audience facilities.
The George Lucas stage converted under this unique partnership is the largest purpose built TV stage in the UK and has already hosted many of the top UK entertainment shows including Strictly Come Dancing, The Voice, A League of Their Own, Let it Shine and soon in 2017 Britain's Got Talent.
Stages 8 and 9 again fully equipped with production galleries, TV floors, TV lighting, dressing rooms, make up, wardrobe, air conditioning and audience facilities have successfully been used and continue to be used for top TV shows such as The Chase, Pointless, Celebrity Juice and Virtually Famous. New electrical power installations include backup generators for all the TV stages and Fibre Broadcast Connectivity making them ideal for live shows.
The BBC Studioworks TV facilities at Elstree Studios are further enhanced by the close proximity to BBC Elstree which houses BBC Elstree Studio D. The opening of the new BBC TV Centre will make BBC Studioworks the UK's largest provider of TV studio facilities.
David Conway, Managing Director of BBC Studioworks, says, "We are pleased to confirm our commitment to the London studios market and our valued clients with the growth of our footprint across Television Centre and Elstree. Our trusted partnership with Elstree Studios has allowed us to deliver many memorable productions for our customers and we look forward to continuing this successful relationship."
Roger Morris, Managing Director of Elstree Studios, says, 'The continued partnership is a testament to our belief in the need for first class TV studio facilities in London. Working together, we produce a wide range of television shows at the world-famous Elstree Studios, drawing upon the state-of-the-art, professional television technical production facilities and expertise that Studioworks are renowned for makes us market leaders.'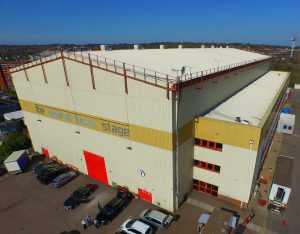 Overview of the BBC Studioworks facilities at Elstree
BBC Elstree Studio D – 11,200 sq ft studio, including audience seating and bespoke lighting rig to support large live event shows such as Children in Need, and home to prime time entertainment shows like Channel 5's Lip Sync Battle UK, BBC One's Not Going Out, Dara O Briain's Go 8 Bit for Dave, and new ITV format Little Big Shots.
Stage 8 and Stage 9 at Elstree Studios – two studios, with purpose built HD production galleries, professional TV studio floors and enhanced lighting provision. They have hosted a wide range of entertainment shows over the last year including BBC One's Pointless, ITV's The Chase and Celebrity Juice,E4's Virtually Famous and Sony Left Bank's The Crown.
Production galleries alongside George Lucas Stage 1 and 2 at Elstree Studios – located on the ground floor with direct access onto the 15,825 sq ft stages. Fully equipped with HD technology and high-speed connectivity. The new home of the Britain's Got Talent live finals in spring 2017, large-scale entertainment shows like BBC's Let it Shine, Sky's A League of Their Own and BAFTA Television Craft award-winning Strictly Come Dancing. Live shows and large audience shows. The George Lucas Stages are the UK's largest TV Studios.
Improved facilities for production teams and talent – including dressing rooms, green rooms and production office space, audience, catering and parking.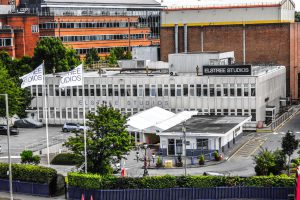 For more information on BBC Studioworks productions at both Elstree Studios and at Television Centre, please visit: www.bbcstudioworks.com
About Elstree Studios:  www.elstreestudios.co.uk
Elstree Studios has firmly established itself as the No.1 Film and Television Studio in London and the East of England.  Not only are major television shows produced at Elstree such as the Sony Left Bank's Pictures, The Crown, BBC's Let it Shine, Big Brother for Channel 5, Strictly Come Dancing for BBC and high end drama such as Grantchester and Humans but also major feature films such as The Danish Girl starring Eddie Redmayne and Alicia Vikander, Suffragette starring Meryl Streep, Carey Mulligan and Helena Bonham Carter, Paddington starring Nicole Kidman and Hugh Bonneville, Sherlock Holmes: A Game of Shadows starring Jude Law and Robert Downey Jnr, Under The Skin starring Scarlett Johansson, The World's End starring Simon Pegg, World War Z starring Brad Pitt and of course multi award winning The King's Speech starring Colin Firth, Geoffrey Rush.
Elstree Studios has a range of film and TV studios from 3,000sq ft to 16,000sq ft with the George Lucas stages being one of the tallest in Europe with a height of 50ft.  Internationally famous acts such as Robbie Williams, Kylie, Rihanna, Take That, One Direction and many other artists find these stages ideal for their tour rehearsals enabling them to fit a full size stadium stage and lighting grid.
Elstree also offers workshops, green screen facilities, extensive production offices, dressing rooms, wardrobe and make up rooms plus 40 onsite media related support services from lighting to post production and special effects.
Located just 20 minutes from the heart of London, Elstree Studios is without doubt London's, and the East of England's, number one studio for any film or television production, tour rehearsal, promo or corporate event.
For press enquiries, please contact Joely Hertz, Marketing, Promotion & Events Coordinator [email protected] / 020 8324 2221