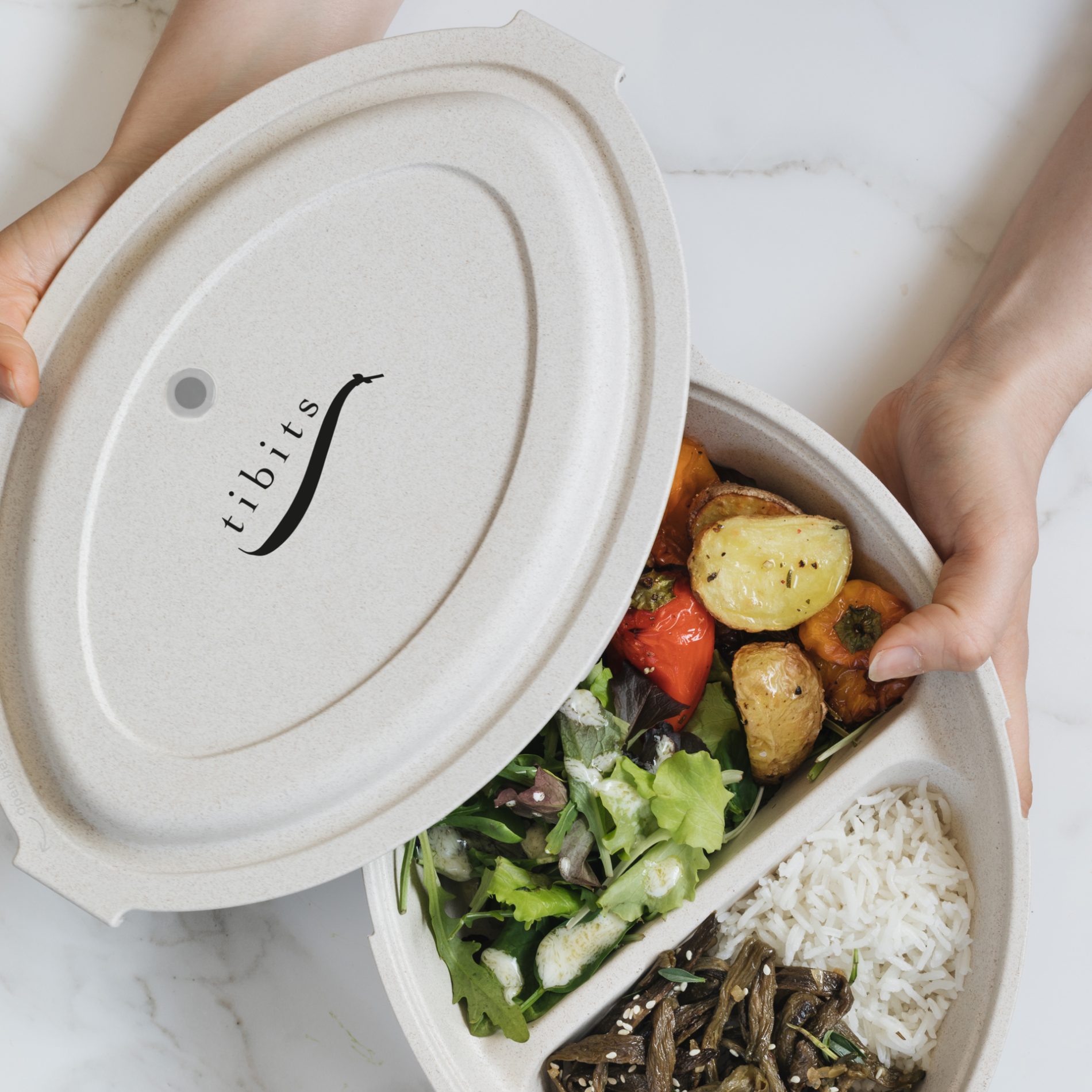 London's leading vegetarian and vegan restaurant group tibits are delighted to announce the launch of a series of reusable products including their new reusable bento bowl, thermos and water bottle.
In line with tibits' core values, the bento box gives customers the opportunity to take away their favourite dishes, without the worry of the environmental impact of throw-away plastic packaging.
The introduction of the boxes further demonstrates tibits commitment to moving towards being a "zero waste" restaurant and allows their loyal customers to enjoy delicious food guilt-free and on the go.
Designed in Switzerland, which is the homeland of tibits, the reusable shell is made from 100% husk fibre, a by-product of rice production, and is not only heatable to 120ºc but it can be also used in the microwave, as well as being completely dishwasher safe.
Priced at £15, every time a customer uses a bowl in tibit's London restaurants, they'll receive 10% discount off their meal.
Alongside this, tibits have launched two other reusable products – the tibits thermos keeps drinks hot or cold for up to 12 hours and is completely dishwasher safe. Created from the highest quality stainless steel and finished in matte black, it's perfect to have on the go; plus priced at an affordable £12.
Last but not least, the tibits water bottle – an innovative design containing no BPA. Priced at just £9 the bottle is made from a high quality, eco-friendly material, Eastman Tritan™.
tibits chose to launch a water bottle as part of the range to eradicate the use of BPA, which can react with the content and in the long term cause serious hormonal impairments, allergies and has been linked to prostate and breast cancers. Like all the other products, it is 100% dishwasher safe and can store liquids up to 100ºc. tibits also offer fresh water refilling stations in both restaurants, so passing guests can pop in and anytime for an easy refill.