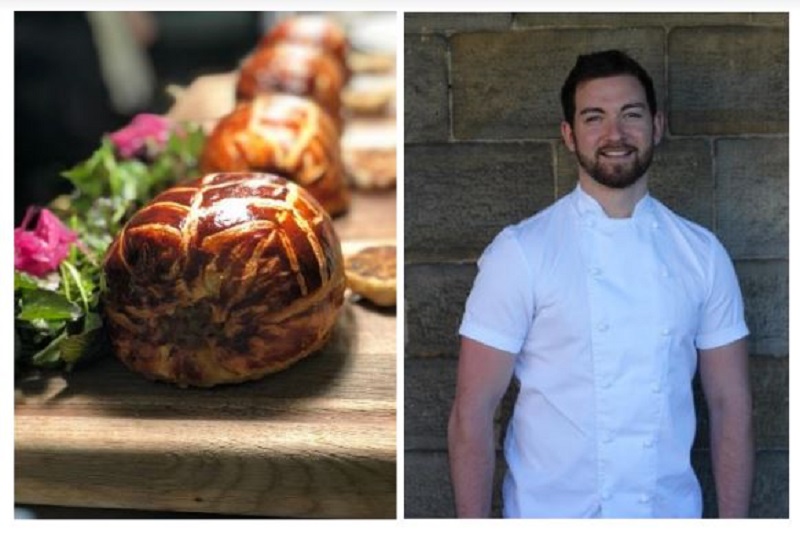 Restaurant 92 and its Chef Patron Michael Carr are placing Harrogate, North Yorkshire, on the foodie map by offering forward-thinking modern British cooking that celebrates the unrivalled flavours of the restaurant's local produce. The restaurant has been receiving glowing reviews and it became a favourite amongst locals and tourists alike.
"My experience has pushed me to become the chef that I am today. I am extremely proud of my family and the Restaurant 92 team for our achievement and am very humbled by the situation I am in – I have to remind myself every day that I'm only 26," said Michael Carr.
With 50 covers and an adjoining wine bar called Bacchus, the restaurant's concept, appearance and offering was born of a mutual passion for quality food served in a stylish yet relaxed environment, between Carr and the restaurant's owner, Ian Humphreys.
The restaurant's offering includes an a la carte menu, with a choice of four starters, mains and desserts. Sample mains include the signature dish – beef wellington – served on a wooden board and created using the finest aged Yorkshire fillet of beef with a crisp, flaky pastry and a rich, mushroom and red wine sauce served with pomme puree and garlic kale. Other dishes include wild halibut with mussel, courgette and hispi & air-dried Yorkshire duck with brown butter cigar, yeasted broccoli and celeriac. Two tasting menus are also available – one seasonal and one vegetarian – both offering ingredients sourced from within and around Yorkshire.
Also available is a wine pairing option, created by restaurant manager, Walter Tassa. Walter demonstrates at Restaurant 92 his perfect palate for wines, which are chosen from the wine bar's extensive cellar.
Restaurant 92's interiors and exteriors kept the Victorian architecture of the building intact, while updating and improving the space where necessary. A full kitchen renovation was carried out and the restaurant now boasts beautiful marble tables, local artists' work, exposed brick walls, hard-wood floors and leather upholstery.
Chef Carr received the prestigious accolade of Harrogate's Chef of the Year in 2017 and is planning to continue growing Harrogate's reputation for fine dining.