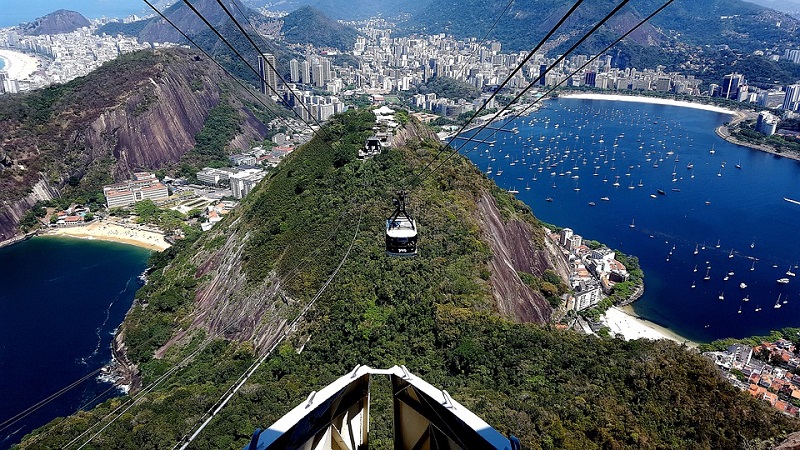 Brazil is mostly known for the vibrant culture and carnival scenes of Rio de Janeiro and São Paulo; however, there are less known parts of it that are often forgotten. Embratur, the Brazilian Tourist Board, has shared some top luxurious hotspots to visit – Búzios and Trancoso – that sparkle with candle lit restaurants and shops.
Búzios is located around 170 km from Rio de Janeiro and is a far cry from the hustle and bustle of the busy city. It boasts some of the most picturesque beaches and islands, such as Geribá, where the surfers meet, Fernandinho, which is a favourite among families due to its small quiet coves and finally Azedinha for those who seek serenity.
Búzios boasts the annual Jazz & Blues Búzios Festival, which takes place in July, making it one of the main events of the city's calendar. With just over 600 meters, the Rua das Pedras is the most famous street in Búzios and is pure charm from beginning to end. With funky bars and live music every day, it invites tourists to enjoy the nightclubs and shake up the dance floors until daybreak.
The village of Trancoso offers a touch of luxury with its stunning beaches and trendy places. The famous historical 'Square' invites holiday-makers to take scenic walks among its colonial houses and almond trees. Inns, craft shops and restaurants lead off Brazil's coolest fashion designers, with minimalist furniture designers from all over the world. At night the square truly comes to life with its bars and outside tables for those who want to enjoy the stunning views. Each bar and restaurant uses candlelight to add a glow to the square, making the city even more charming.
The Brazilian Tourism Board (Embratur) is the specialist agency of the Brazilian Ministry of Tourism responsible for implementing National Tourism Policy in the areas of promotion, marketing, and marketing support for Brazilian tourist destinations, services and products in the international market. Embratur helps to generate social and economic development for the country by increasing the flow of international tourists to national destinations.