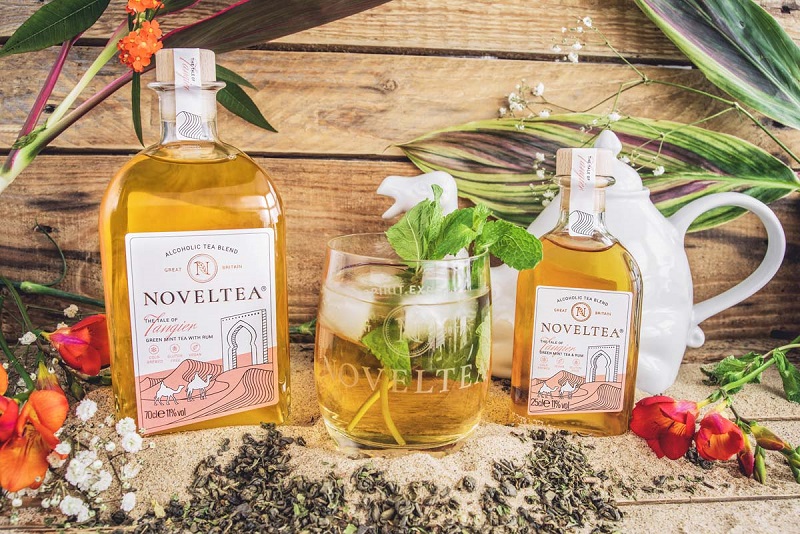 SIAL Shanghai has recognised beverage brand NOVELTEA as the most innovative product from Europe, making it the only British brand to scoop a SIAL innovation award. NOVELTEA's unique blend of cold-brewed tea infused with spirit entered the world's third largest food and drink trade show together with 600 other brands.
Commenting on NOVELTEA's cold-brewed tea infused with spirit, the judges praised the product for being "world-wide unique". "NOVELTEA presents a versatile and unusual option for consumers looking to enjoy a different tasting experience and we are delighted that our creation has been recognised at such a high-profile event," said Vincent Efferoth, co-founder and managing director at NOVELTEA.
The 2018 edition of the SIAL Innovation Awards was held in Shanghai and it is a competition that recognises the most cutting-edge products in the food and beverage industry. Out of over 600 submissions from brands all over the world, only the top 10, which included NOVELTEA, were shortlisted and awarded by a panel of industry experts and representatives from XTC World Innovation.
NOVELTEA, who launched their first two products; The Tale of Earl Grey and The Tale of Tangier in April 2017, scooped the bronze award, placing them as the only British brand to be shortlisted at the finalist ceremony. In recognition for their award, NOVELTEA will be showcased across all SIAL trade shows including SIAL Brazil, SIAL Canada, SIAL Philippines, SIAL Abu Dhabi and SIAL Paris.
NOVELTEA makes ready-to-drink teas infused with a matching spirit that comes in two distinctive flavours: The Tale of Earl Grey – an infusion of black tea with British gin and botanicals and The Tale of Tangier – an infusion of Moroccan green mint tea with spearmint, dried lemongrass, dried apple, blackberry leaves and Caribbean white rum. Both Tales are cold-brewed in the UK and are vegan, gluten-free and free from any artificial colours.