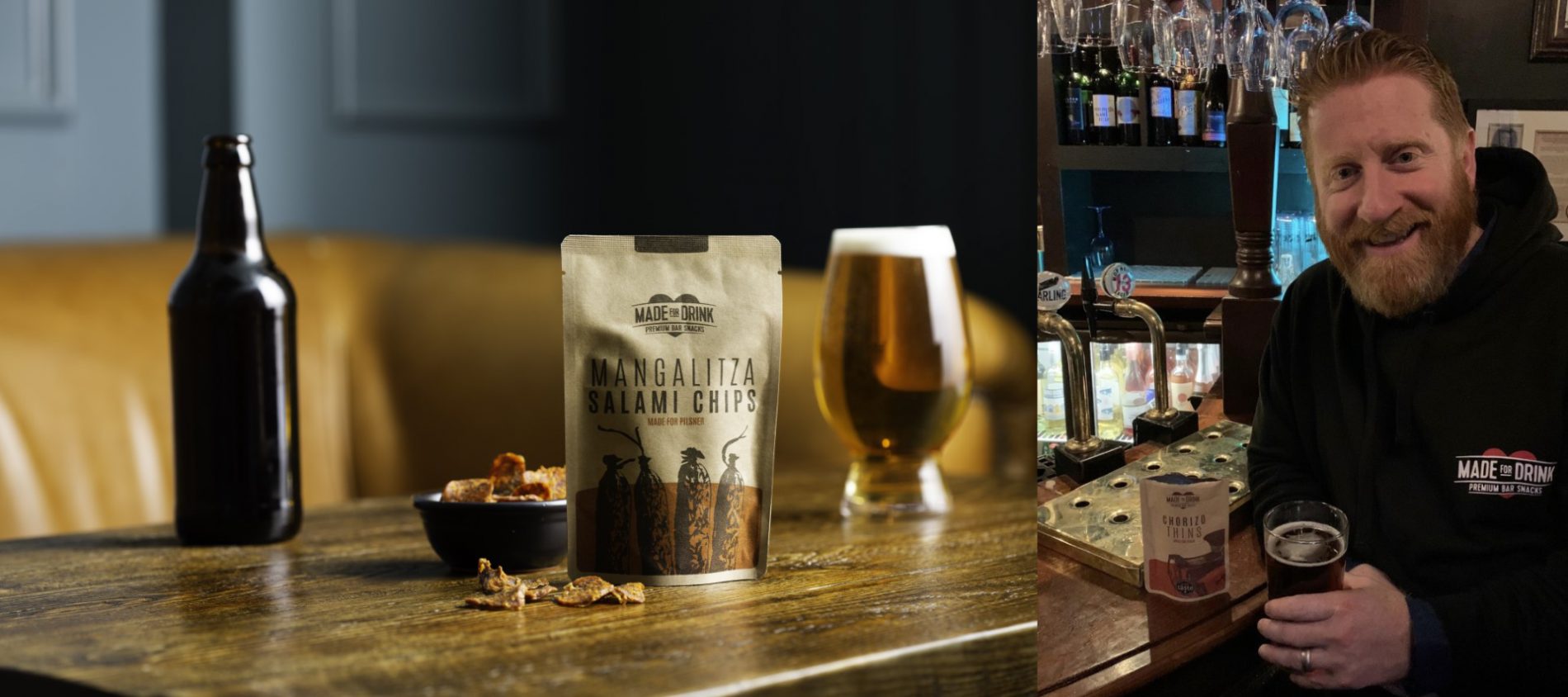 Made for Drink's single-minded mission to reclaim the local pub/bar as the heartbeat of the 'coming together' local community took a significant step forward in March 2020 with the recruitment of on-trade specialist, Pete Kelly (Head of On Trade Sales) and the internal promotion of Gareth Dovey (Head of Customer Service)   
Over the last year Berkshire's best known gastronomic snack provider has doubled its in-house production capacity & outlet distribution whilst tripling its turnover; in addition to establishing a joint venture in North America (targeting North America's discerning independent bar trade) whilst underpinning it's Made for Sports prowess by becoming the lead sponsor for Saracens Women's Rugby.
According to Made for Drink founder, Dan Featherstone, 'The last twelve months has seen our young, bustling business enjoy meteoric growth throughout our eclectic retail network, but nowhere more than the dynamic On-trade, Foodservice & Hospitality arenas. Our success at the 2019 Cateys & 2018 Product Excellence Awards (best savoury snack) underpinned our unrivalled gastronomic capacity to champion 'Friday Night' snacking as an unashamedly indulgent savoury treat renaissance that refuses to kowtow to the growing wave of 'healthier living' snacks, because to Made for Drink's way of thinking the real secret to good living is balance, so when the focus is indulgent, never settle for second best!'
About Pete Kelly: Spent the first 10 years of his career working in the hospitality industry in bars, restaurants and nightclubs…for some of the most iconic operators, (Ministry of Sound) before entering the wine and spirit trade to sell everything from Angostura Bitters to Boschendal to Casillero Del Diablo (major National on and off-trade customers).
'I'm as passionate about the on-trade guest experience today as I was 25 years ago when I first started out!  The time is certainly ripe for the expanding Made for Drink team to provide an exceptional snacking experience to match the more involving and thoughtful drinking experiences currently being enjoyed by the UK's most progressive on-trade operators.'