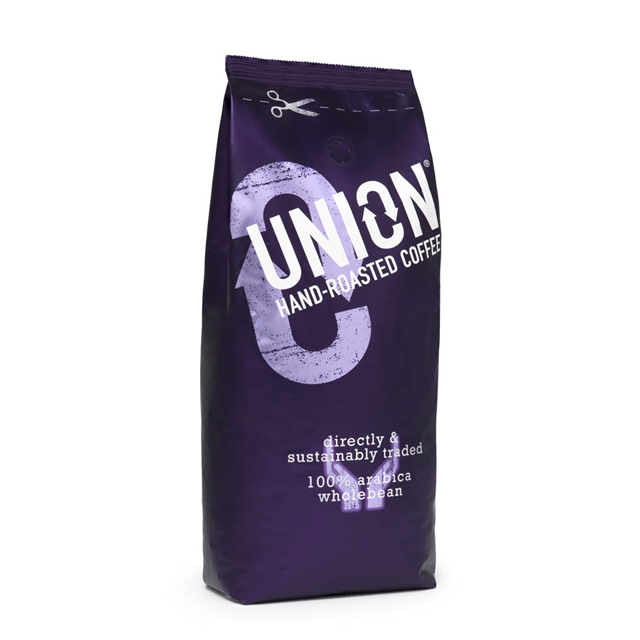 Pioneers in speciality coffee since 2001, Union Hand-Roasted has this week reaped an outstanding 10 accolades at this year's Great Taste Awards.
Four of Union's single origin coffees scooped the most coveted 3 gold star award (exquisite), with a further 2 single origins and 4 espresso blends achieving a 1 gold star award (simply delicious).
Administered by the Guild of Fine Foods, the prestigious awards are given to products judged to be of exceptional quality and taste in a blind taste test, with each category judged by a panel of experts including retailers, chefs, restaurant critics, food writers and industry experts.
Union's winning single origin and espresso blends were as follows:
3-stars:
Organic Ethiopia, Yirgacheffe – Single Origin
Fazenda Ambiental Fortaleza Microlot 550, Brazil – Single Origin
Emporium Caturra Microlot, Panama – Single Origin
Yayu Wild Forest Coffee, Wutate Co-Operative, Ethiopia – Single Origin
1-star:
Equinox Seasonal Blend
Revelation Blend
Bright Note Blend
Organic Natural Spirit
Colombia, Asprotimana- Single Origin
Rwanda, Maraba – Single Origin
Union has received over 40 Great Taste Awards in the past seven years, proving its unquestionable expertise in speciality coffee. Founder and Director of Union, Jeremy Torz, attributes their success to two elements fundamental to the company: the Union Direct Trade sourcing principle based on enduring symbiotic partnerships with farmers, ensuring exceptionally high quality coffee, and the incredible collection of experts that make up the team at Union Coffee.
Jeremy commented: "We are thrilled to have won so many awards across our range. It is testament to the teams' hard work – from Pascale, our incredible Producer Relationship Manager and Q grader based in Latin America who liaises directly with the farmers, to Rudy our talented Q Grader cupper who works with our gifted roasters – sustainable relationships and discovering extraordinary coffee is at our core."
This year, over 10,000 products were entered into the awards and only 130 products achieved the highest rating of 3-stars whilst 31% of entries were accredited.