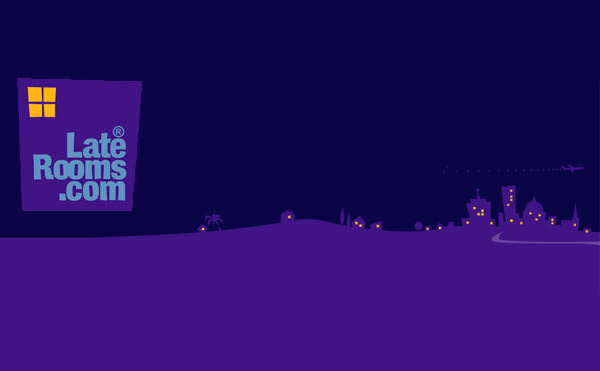 Hotel bookers were playing it cool this week, with late searches for London hotel rooms increasing by an astonishing 261% at the height of the Tube Strike, according to data from hotel booking experts LateRooms.com.
The strike last week  saw an across-the-board double digit increase in hotel searches for the city as commuters sought to stay overnight in the capital rather than risk lengthy journeys home caused by the strike.
But when LateRooms.com data experts tracked same day searches for London hotel rooms via people using the LateRooms.com mobile app, they found even greater increases in same day searches, with two massive spikes during the day.  The data suggests that people were waiting later than ever to decide whether they should stay in the city, or find a route back home.
They compared searches made for London on a standard Wednesday (29 July), the week before the latest strike, with searches made on two Tube Strike days – July 8 and August 5.
LateRooms.com spokesperson Andrea Tarpey, said: "In the first strike, same day searches on our app were almost the same as a standard day (up 2%).
"However, in the second strike, we saw an overall double digit increase in same day searches for London on the app of 16%, suggesting that during the second strike people were keener to stay in the city overnight rather than head home.
"More interestingly, of those searches made during the second strike on 5 August, we saw a couple of very significant and telling spikes throughout the day."
Between 7 – 9am on August 5, searches for that same night were up 187.5% when compared to searches made during the same time in the previous week. And, between 9 – 11pm, searches were up an enormous 261.9% on the same time the previous week.
LateRooms.com experts believe this shows that people were leaving it later to either make a decision to stay over in the city that night, or were confident that they could leave it much later to start looking for their hotel for that same night.
LateRooms.com also saw increases during the July strike but not to the same extent.  On July 8 the searches made between 7 – 9am were up 137.5% compared to a standard day. And between 9-11pm, searches were up 47% on usual.
The data suggests that following the first strike, people have become more confident about waiting until later to look for their hotel stay (evidenced by the 267.9% increase in 9 – 11pm searches yesterday against a 47% increase for the same period during the first strike).
On July 8, 53% of all London searches made on the LateRooms.com app for that night were made between 2pm and 11pm. But during the second strike yesterday, almost 70% (68%) of all searches made that day were made between 2-11pm.
Andrea Tarpey continued, "We know that people are increasingly comfortable in using mobile apps to make late or spontaneous bookings, and in fact 40% of bookings made on our app are for stays the same day. But the London searches we saw through the app during this week's tube strike show that significantly more people were searching for a late stay in the city."