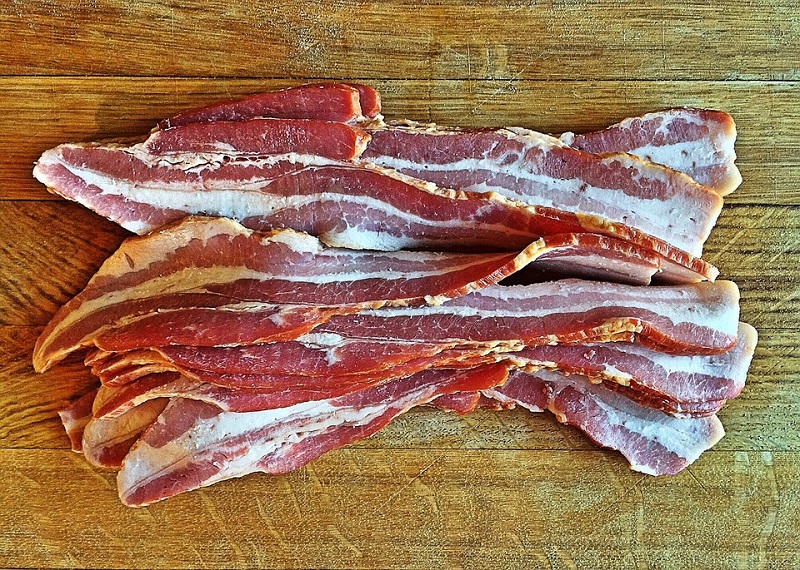 Food shortages have been causing panic, first it was prosecco, then avocados, then Nutella and now the latest food we appear to be having troubling sourcing is bacon. A national favourite especially as part of a greasy fry up to cure a hangover is under threat.
Pig farmers are struggling to keep up with consumer's appetite for pigs! Fortunately for Brits, the shortage isn't having a large impact just yet but across the pond citizens of the USA are feeling the damages. Bacon reserves in the US are at their lowest for half a century and the US department of agriculture have revealed a 67% year on year drop in pork belly inventory levels.
It is believed that the shortage will be resolved in time with farmers producing more pigs for slaughter, so Americans won't be too short on BLT's for long although the cost of them is said to increase (so we will wait and see how people respond to the news of expensive bacon prices).
It is widely believed that a pig can be prepared to become bacon at as little as six months so don't worry bacon lovers (and apologies to vegetarians) you won't be short for too long! Twitter users soon joined in the discussion referencing the lack of bacon as an apocalypse and the end of the world as we know it. These tweets might be taking it a step too far but the issue is there, more pigs are needed to keep up with our eating habits, who know bacon had such an impact!