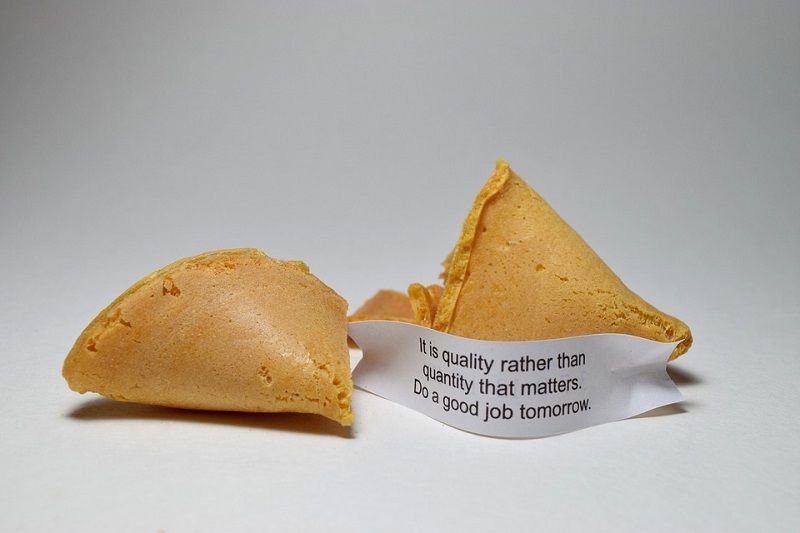 After three decades in the business, Donald Lau has decided to step down from his positon as America's top fortune cookie writer. For thirty years Mr Lau has held the title Chief Fortune Writer at Donald Lau , a manufacturer that prides itself to be one of the world's largest producers of fortune cookies and sees Mr Lau's work as vital to the company's success.
It is believed that Mr Lau has been suffering from an extensive period of writer's block, saying he used to write over a hundred fortunes a year but over the past twelve months he has struggled to write two or three per month and feels he can no longer do the job. He explained his decision to leave to Time magazine and has been with the New York based company which operates out of Brooklyn and Queens Boroughs and has done since the 1980's.
A new demand and push for fortunes to promote wellness, serenity and inner peace have left Lau blank and unable to perform writing to the standards he once could, aware of this he has made the decision to leave his post.
James Wong, a nephew of the company founder will now take over Lau's former position and write the fortunes for Wonton Food's cookies. The art of writing has been taken very seriously at the company for years and according to Time magazine they have spent a lot of time experimenting with fortune writing contests and even had online forums and submissions to keep their ideas fresh, hopeful and exciting.
The company even keep track of their diner's reactions to fortune cookie messages, Mr Lau declared this was what brought him enjoyment as he wanted people to leave the restaurant happy and looking forward to their return. Wong is confident he is up to the task but the company know he has some huge shoes to fill. Although Lau will not be leaving the business completely, he will still serve as Wonton Food's financial officer. With the company producing 4.5 million cookies daily we can see how the job can get a little overwhelming!