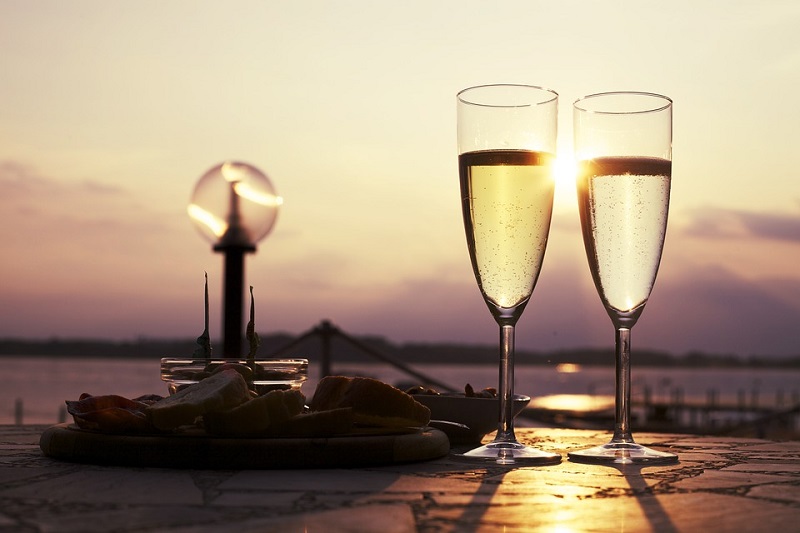 If you have some free time this May and fancy a weekend of bubble infused fun London's first Prosecco festival is taking place! This promises to be the alternative festival to standing in muddy fields wearing wellies and listening to live bands, if your thing is more elegance and fizz then Oval Space in East London has the ideal magic in store for you.
From Friday 12th to Sunday 14th May producers of prosecco from Italy will be there to provide all kinds of the drink with themed delights, masterclasses, tasting opportunities and even their very own prosecco pop up shop. People from up and down the country will be swapping the standard festival shorts and macs for heels and faux fur in celebration of the event.
Tickets to the three-day fizz-a-thon start at £35 a pop and include a glass of fizzy wine from each of the eight top Italian producers, that's eight glasses in total so perhaps don't wear your heels too high! Antipasti, Cheeses and Cicchetti will also be on offer to avoid the bubbles completely taking over while those attending the masterclasses for an extra cost can learn the art of prosecco first hand.
Oval Space's music team are putting together a line-up of booze-enhancing beats including live jazz and DJs across the course of the weekend to really get everyone in the festival spirit. Tickets are on sale now if you want to enjoy May with a Bang and experience the very first prosecco festival which looks as though it could be the first in a long line of bubbly traditions.