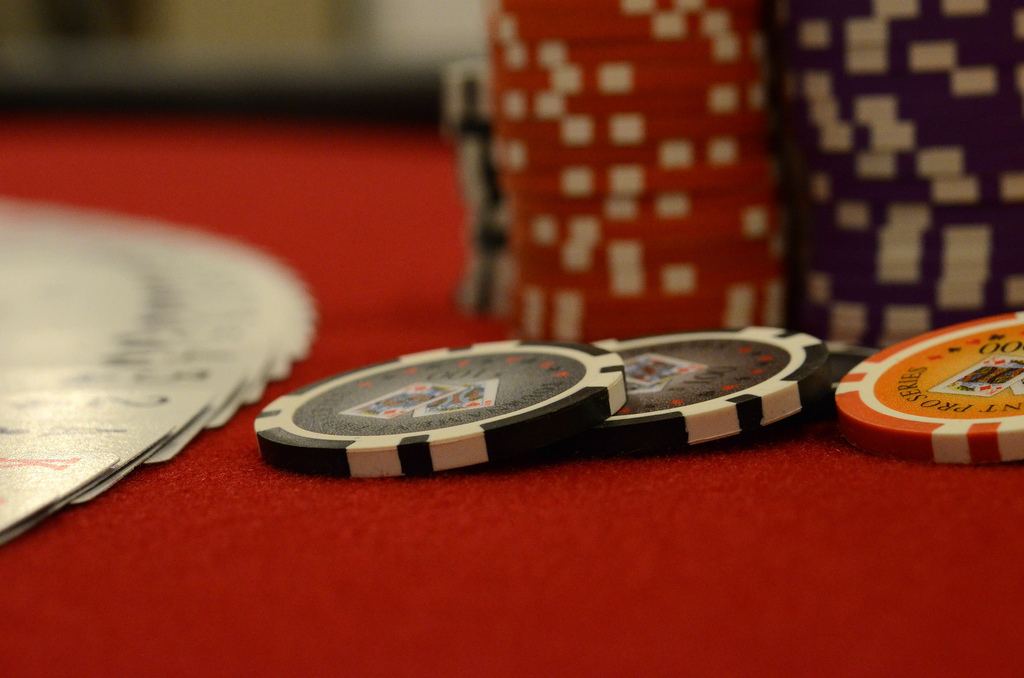 The game of poker, while maybe not for everybody, certainly is an interesting way of living, especially when you are able to make ends meet. It can also be quite an exciting hobby. As far as the celebrities' choices for killing time go, lots of them seem to be drawn to the thrills attached to the popular card game.
Some time ago we wrote about the real possibility of spotting celebrities while gaming online. We mentioned Ben Affleck as a likely candidate to be faced against at some of the best internet poker sites and rooms back in the day (he is now more of a blackjack guy). Popular actor is definitely not an isolated case of poker enthusiast in the Hollywood world. Batman's best friend, Matt Damon, shares his passion for that kind of activities. Speaking of superheroes, ex-Spiderman Toby Maguire is no stranger to high stakes poker nights in L.A. It maybe absorbs him so much that he actually forgets to star in a movie from time to time. Also, once famous James Wood might be nowadays more recognizable for his game than contribution to cinematography. Some of the other significant mentions should involve: Jason Alexander (best known as George from Seinfeld) who likes to hit a local casino from time to time, Ray Romano (Everybody Loves Raymond) – frequent guest at WSOP events, renowned Kevin Pollack, Don Cheadle and fashionable comedy star Kevin Hart, who has been seen in the company of some industry legends such as Daniel Negreanu.
Let's not forget about the one person who probably made the biggest name for herself in the poker world – Hollywood's own Jennifer Tilly. Her ties to the profession run so deep she no longer can be called just actress who occasionally enjoys a nice evening at the table. One of her greatest accomplishments is winning WSOP ladies only tournament back in 2005. Playing for real while keeping a regular job might be easier for some and harder for others. There are few athletes and sports people, still having careers or retired, who have a thing for poker. Both Ronaldos, famous footballers of which one is still playing, were at some point involved in marketing campaigns for the game, same as their colleague Neymar. Fatima Moreira de Melo went deeper and became member of PokerStars PRO team since she had changed field hockey sticks for cards. Michael Phelps, multi-medallist swimmer, even in his active days was taking part in poker events and playing on his phone a lot.
The attention poker obtained from the rich and famous is substantial. There are many tournaments with celebrities, or specially for them, going around at various times of the year, often for charity purposes. One sure thing is they want to participate in exciting events, and another – that people want to see it. On telly if it's possible. The living proof for this theory was American TV game show that ran for 5 seasons, called Celebrity Poker Showdown featuring famous personalities playing no limit Texas Hold'em against each other. Actors and actresses probably had the biggest representation but other professions were there, too. Some of the guests got hooked on the feeling and continued to pursue it after the show ended, like Shannon Elizabeth who came third in NBC National Heads-Up Championship in 2007.