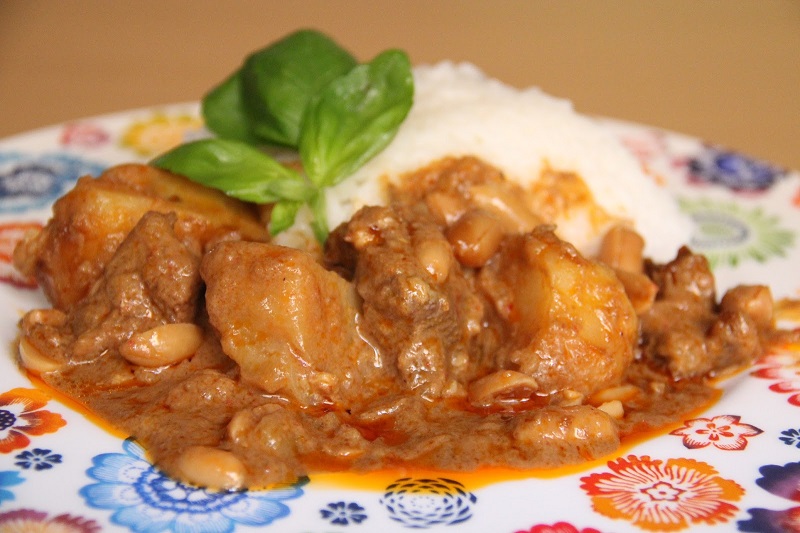 Bangkok Lounge Group, a Thai dining restaurant chain based in Bedfordshire, reveals its special recipe for Valentine's Day that will certainly help you spice things up on that February night. They have just released this signature dish and those who are looking forward to try it at home can find the recipe for their 'Beef Massaman' here.
"Like all of our dishes, this one tastes best when cooked using fresh ingredients. It's an award-winning dish, and one that we would love for more people to be able to enjoy," said Motin Miah, the company's owner.
So why not give it a try and surprise your loved one with a home-made, love-made meal, instead of the predictable 'restaurant going' romantic evening?
The ingredients for this recipe are:
· 31g of Massaman curry paste (Mae Ploy)
· 52g of diced onions
· 213g of coconut milk (Chao Koh)
· 63g of peeled and boiled new potatoes
· 147g of thin sliced strips of top side beef
· 60g of water
· 20g of fish sauce (Pla Muek)
· 26g of sugar
· 1g of salt
· 34g of vegetable oil
· 60g of tamarind juice
Now let's see what you actually have to do with all these ingredients. First, place a deep pan or wok over a medium heat and coat with the oil for 10 seconds. Then add the Massaman curry paste and pour half of the coconut milk, stirring slowly. After a minute, add the beef and raise the heat, making sure you stir until the beef is almost cooked. The last ones are the potatoes and the diced onions. Finally, pour over the water, tamarind juice, and the rest of the coconut milk and season with the sugar, salt, and fish sauce. Stir everything and simmer over a low heat until cooked. When it is ready transfer the food to the bowl and enjoy it with some steamed jasmine rice.
Even though the recipe is not at all complicated, Bangkok Lounge offers a takeaway service for those who don't master the kitchen that well or who simply don't want to do the washing up afterwards.