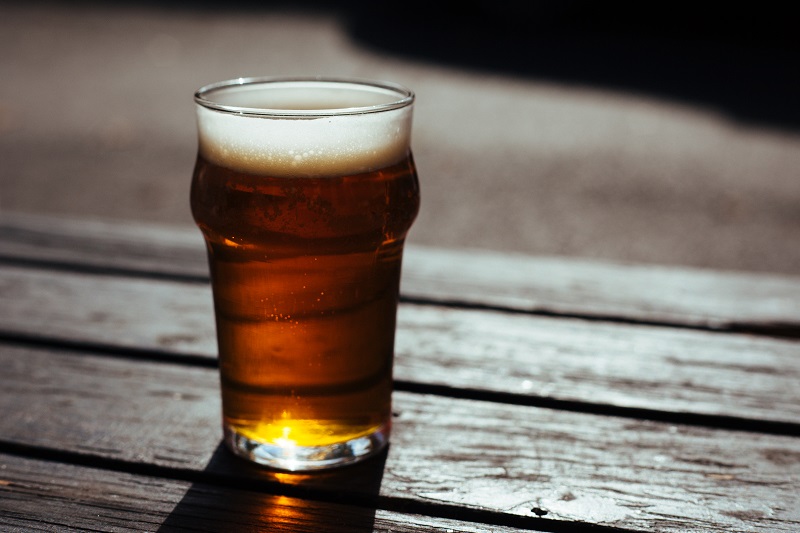 One of Rugby Union's most prestigious tournaments the Six Nations is well underway now, and as Scotland gear up to take on Wales on Saturday it appears that the fans will be enjoying the latest Scottish beer created to celebrate the tournament. The new 'Cross the Line' beer has been created by one of Scotland's leading craft brewers Stewart Brewing, and was launched ahead of the opening round of the Six Nations earlier on in the month.
Jo Stewart, the founder of Stewart Brewing, commented before Scotland's first game of the tournament, "We'd like to wish the Scotland team luck this weekend in their opening home match. We will be cheering them on! We wanted to mark the occasion with a new beer that will add to an already exciting weekend for rugby fans and we think we've achieved that with Cross the Line. It's a classic bitter with a balanced malty sweetness and a light fruity hop character."
It appears that Cross the Line may have helped the Scottish team cross the line themselves on the opening weekend, as Scotland managed to muster up a 27-22 victory over the Irish! Although the following week the Scottish lost away at France, it is still early on in the tournament, and you can be sure that the loyal fans will be cheering on their nation whilst supping on Cross the Line in the hope of a victory this weekend over the Welsh.
The beer is Abv 4.1% and available in select bars across Scotland, and you can even take the beer home for yourselves from Stewart's Dockside Tap in Leith, Edinburgh, perfect for watching the game at home with friends and family. Whether the Scottish can do enough at home again this weekend we shall have to wait and see, but you can rest assured that the whole nation will be fully behind the team!