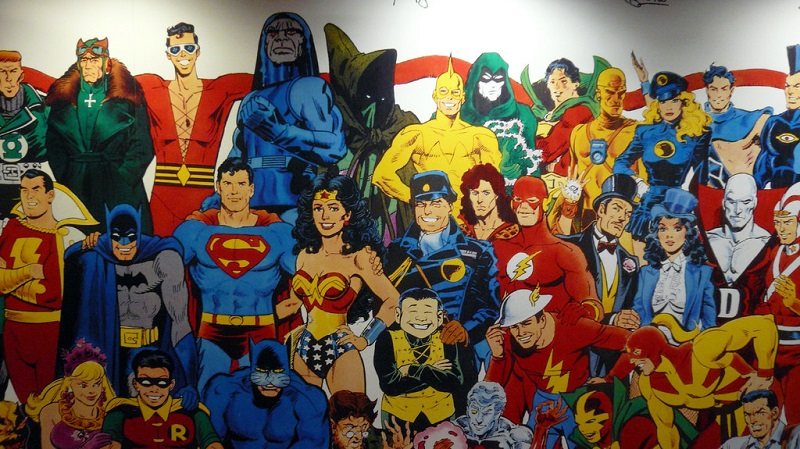 'The Art of the Brick: DC Super Heroes' exhibition is coming to London next month following a successful run over in Madrid, with the world's largest collection of artwork inspired by DC's Justice League created by successful artist Nathan Sawaya set to be included. The contemporary art exhibition will be taking place from March 1st at London's South Bank, and will include work covering the world's favourite superheroes and villains, such as Batman, Superman and Wonder Woman alongside the likes of The Joker and Harley Quinn.
Over 120 original pieces of artwork created exclusively using LEGO bricks will be on show in March, with half a million of these standard bricks being used to create the impressive 5.5 metre life-size Batmobile. Sawaya has explored 80 years into the history of the DC universe to recreate real-scale versions of the Super Heroes and Super Villains, working alongside Warner Bros Consumer Products and DC Entertainment to make this possible.
Nathan Sawaya's original touring exhibition The Art of the Brick was seen by millions of people in over 75 cities across six continents, and it also went on to win awards and break records in the process. The Art of the Brick was rated as one of the world's 'Must See Exhibitions' by CNN, and as the new DC exhibitions are based around the same concept then this promises to be an unmissable event when it comes to London.
The Art of the Brick: DC Superheroes sees Sawaya delving into the history of the characters and exploring the themes throughout the universe, as well as focusing on transformation & reinvention, strength & weakness and good vs evil. If you are a lover of all things DC then this is certainly something for you, so don't miss the exhibition when Sawaya comes to London!