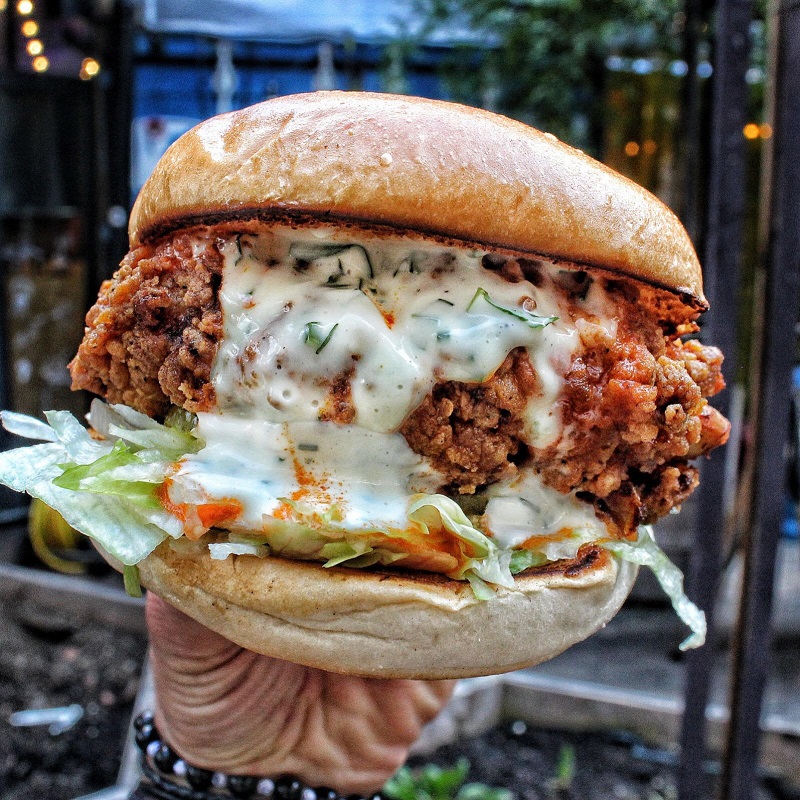 Other Side Fried, the street food favourite has announced that this month they will be opening their highly anticipated Peckham Levels location. The company originally operated from the back of a converted ambulance, and still use this vehicle at Kerb while also operating out of permanent sites at Pop Brixton and Dirty South in Lewisham.
The company have announced their new site at the creative and cultural destination, Peckham Levels, which is spread out across seven different empty floors of a multi-storey car park. The new street food site will be located in the 6th level and offer one of the best views out over London while also offering their popular menu.
Peckham Levels is considered to be SE London's latest cultural destination and will welcome Other Side Fried today, on the 8th December. The co-founders of the company, Matt and Tommy have created a range of brand new dishes especially for the new location. These new menu items include The O.S.F, which is fried chicken topped with brown butter mayo, parmesan, garlic and lettuce; and the Celeriac which is fried celeriac topped with cheese and chive sauce and served with a fried egg, pickles and lettuce. All of the dishes on offer at the popular street food chain also have the option of a range of delicious sides such as fries with Cajun rosemary salt; Dirty Fries with toppings such as bacon parmesan, hot sauce and ranch dressing; Smoked mash doused in dredge gravy and crispy onions; or Chicken Strips served with a Kiev mayo.
The other announcement that has been made by the company is that, in order to celebrate the launch of the brand new site, the team working at the Peckham Levels Other Side Fried will be giving away 100 free burgers today, on Friday the 8th of December and Saturday the 9th December. This offer is on a first come first served basis and is guaranteed to attract a crowd.