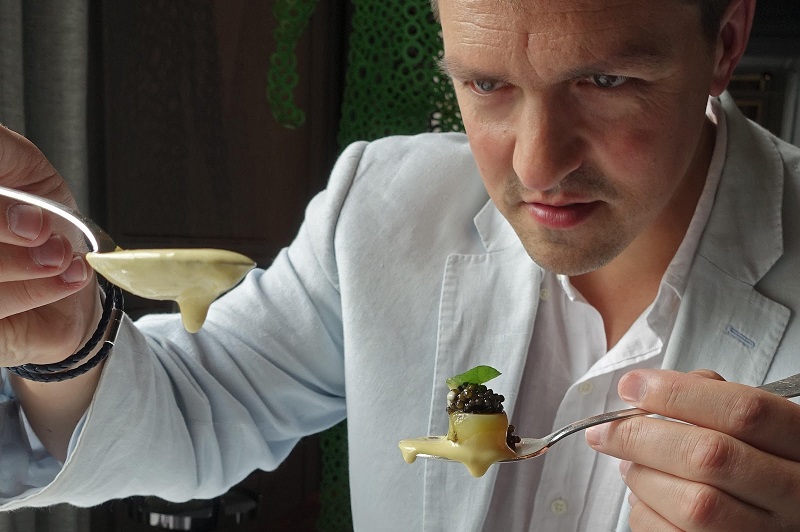 Richard Bagnold, food writer and well known for being the voice of Major Foodie has recently finished a five-year culinary adventure that has taken him around the country. Richard is a dedicated writer who has the prestige of saying that he has eaten in all of the UK Michelin starred restaurants, and thereby has sampled the best food on offer in Britain.
A journey that began as a hobby quickly escalated and now Richard has the experience to support that he is an authority of good food. Richard has also been looking into affordable food, and has proved throughout his UK adventure that fine-dining can still be experienced on a budget. Not only that, Richard has found that some Michelin starred restaurants work out cheaper than Mainstream high street chains.
The Crown in Burchetts Green Berkshire has been called by Richard the most reasonably priced restaurant with a Michelin star in the UK. Richard has worked out that at The Crown, 5 courses will cost £28 and is plate for plate cheaper than the popular high street chain Nandos. Richard has commented that not only is The Crown cheaper, the cost does not include the added extras offered as compliments of the chef.
With Michelin starred Chefs working hard to create dishes that stimulate all of the senses, provide excellent flavour and textures as well as using high quality ingredients, it seems strange that people would prefer to pay more and got to a high street chain. A three course set menu at a Michelin star restaurant is very likely to offer more than is even written on the menu, in the form of canapés and amuse-bouche, as it offers an opportunity to demonstrate their amazing gastronomic ability.
Another Michelin starred restaurant that outperforms a high street brand on price is Restaurant Tristan in West Sussex, offering a 4 course evening meal for £30 which is cheaper than TGI Fridays, when similar dishes on the menu were compared. For those interested in enjoying the experience of fine dining, looking for set menus is the best way to enjoy an amazing and luxurious meal at a reasonable price.