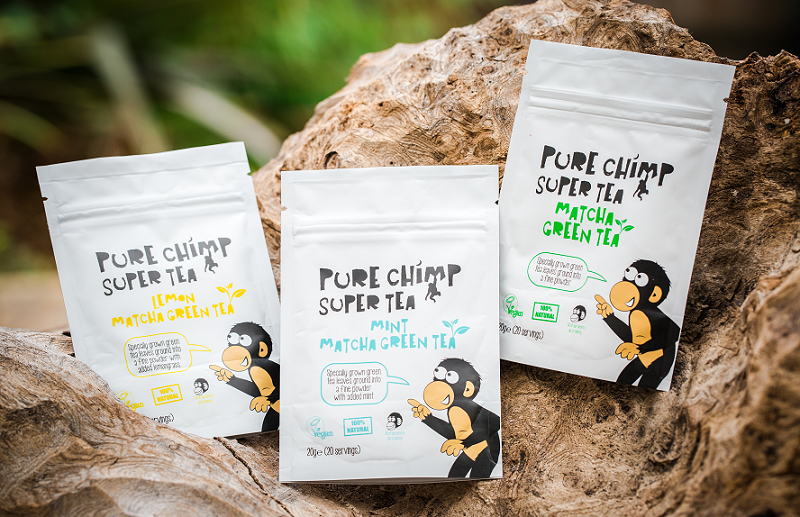 For nearly a thousand years matcha has been an integral part of Japanese tea ceremonies, where it is said to help create a perfect environment for relaxed communication between host and guests.
A newcomer to the market, PureChimp, are looking to put matcha on more people's menus and show us how versatile it can be. They hope to encourage the use of the green powder in baking with the launch of their new flavored matcha range…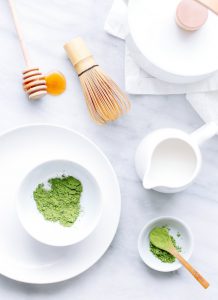 What is matcha?
Matcha doesn't look like the tea we're used to seeing in Britain, but instead is a green powder made from very finely grinding tea leaves picked from plants which, for three weeks before harvest, have been grown under shade.
Growing the tea under cover results in the leaves containing increased amounts, compared to normal teas, of both caffeine and another natural chemical called theanine, which gives the tea specific health benefits.
Why use matcha in baking?
Matcha is renowned for being packed with healthy anti-oxidants and also provides a mellow caffeine boost, giving you 'the buzz, without the fuzz'
It adds a subtly sweet green tea flavour to dishes
It's vibrant green colour creates visually stunning treats
As it comes in powder form, its super versatile and you only need to use a little
Why choose PureChimp?
There are various different types and grades of matcha available. Some of the most recent additions to the market include 'matcha tea bags', but real matcha only comes in a powder form.
Matcha powder varies in quality due to a number of factors, ranging from where on the tea plant the leaves are picked to how they are ground. Only the very highest quality teas make it to become Japanese Ceremonial Grade matcha.
British brand PureChimp are hoping to make high quality matcha, and its benefits, accessible to everyone with their recently launched 20g serving packets of Japanese Ceremonial Grade matcha. Coming in handy re-sealable pouches, containing only 100% natural matcha and with 5% of profits going to charity, at just £4.95 for 20 servings PureChimp offer the perfect way to trial this Japanese speciality.
There are three flavours of PureChimp matcha powder available, original, mint, and lemongrass; making the taste and creativity opportunities even more exciting!
Visit www.purechimp.com for more details or to buy.
A bit of inspiration to get you started…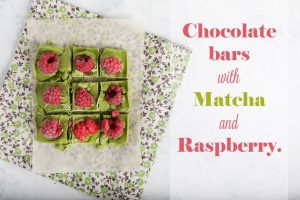 Matcha & Raspberry Chocolate Bars
Courtesy of Eliza Brook
Ingredients
100g white chocolate
½ tsp PureChimp Matcha 
50g freeze-dried raspberries (whole or crumbled)
Directions
Line a baking tray with parchment paper and set aside.
Place 2/3 of the white chocolate in a double boiler or a bowl placed over a pot of steaming water (medium high heat), stirring constantly until melted (5-10 minutes).
Add matcha powder to the bowl and stir until the streaks disappear and the chocolate is uniform in colour.
Pour the melted chocolate onto the parchment-lined baking tray. Sprinkle your frozen raspberries on top. Gently press the toppings into the chocolate to make sure they stick.
Refrigerate for 30 to 40 minutes, until chocolate is set and can be broken into chunks. Enjoy 🙂
Lemon Matcha Jelly Bars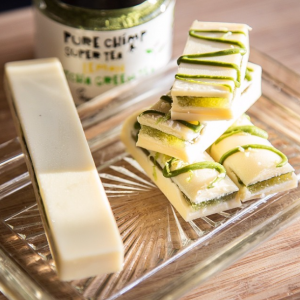 Courtesy of Joseph Legg
Ingredients
Directions
To make the jelly, follow gelatin packet instructions but only add half the water the packet states (this is to make a firmer jelly).
Per 250ml of jelly mix, add the honey and PureChimp Lemon Matcha and whisk thoroughly.
Pour the Jelly into a tray around 5mm thick and place in fridge until set.
Melt the white chocolate and pour a 3mm layer into a silicon chocolate bar mould and leave to set in the fridge.
Once set, cut the Matcha jelly into strips and lay in the chocolate moulds.
Top the mould up with more melted chocolate and leave to set in the fridge.
Push the bars out of their moulds and garnish with lemon zest.