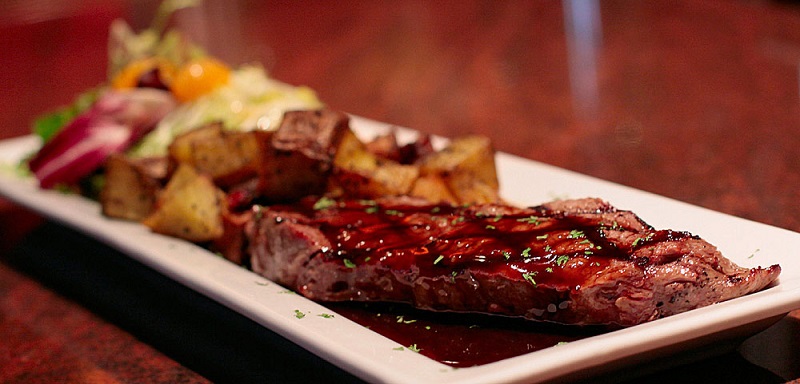 The popular Italian Steak restaurant has announced the launch of a new Spritzeria. Macellaio RC has announced the launch of the Spritzeria for their restaurant which is at Exmouth Market. The new Spritzeria will provide guests of the restaurant a selection of refreshing cocktails to choose from as well as a range of cicchetti-style small plates.
On offer as a part of the Spritzeria will be a range of refreshing cocktails that are perfect for the summer heat. Cocktails like the classic aperol spritz and Negroni. There will also be a range of wines on offer from the Macellaio RC wine cellar. The accompanying cicchetti-style small dishes on offer will celebrate the best Italian ingredients for the restaurant. The dishes on offer include Focaccia al formaggio tipo Recco, which is a, Italian tortilla served with onion and potato.
Macellaio RC is a restaurant that is located in the bustling Exmouth Market of London. The chain also has a site in South Kensington and looks to serve traditional Italian dishes with a twist. First started by Roberto Costa, the restaurant was a hit in Italy before the chain moved to England. At the restaurant in Exmouth market, diners can experience a range of set menus that have been created in order to accommodate larger groups visiting the restaurant. The Exmouth market restaurant serves a range of red meats that have been sourced from the mountains and the sea, before being served fresh or aged in a contemporary fashion that still reflects the traditional cicchetti style.
The location also offers a Happy Hour deals between 4-7pm in order to appeal to those wanting to relax after work and enjoy the bustling Exmouth Market. With the success of  Macellaio RC as a whole the new Spritzeria concept is bound to be just as successful.