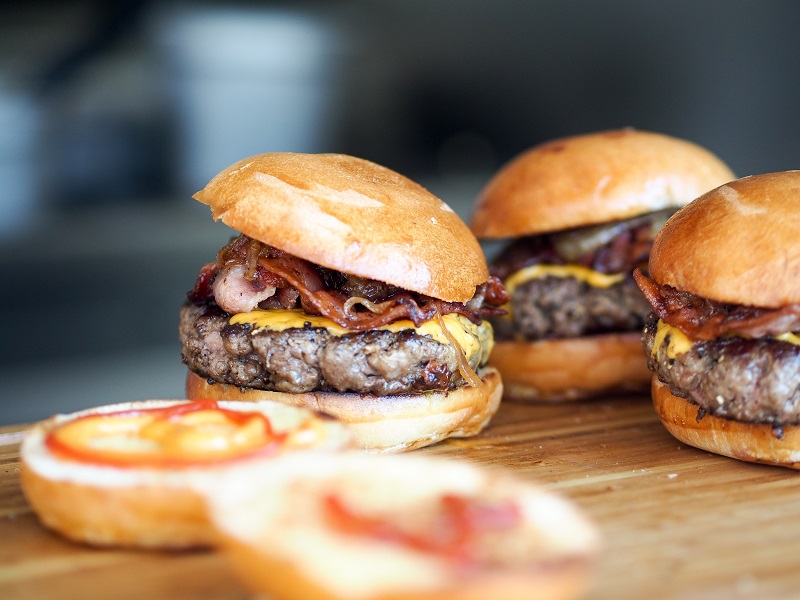 Ember Yard, the restaurant that is located in the popular London area of Soho have announced that they are reacting to popular demand and reintroducing burgers on their menu. The restaurant has said that for a week there will be two new flavour of burger on offer in their restaurant.
In order to continue with public engagement during the relaunch of the menu staple, guests will be encouraged to have their say about which of the two flavours of burger gets a permanent spot on the menu. In order to have a vote, the diners will be able to post a picture of their chosen flavour of burger on to social media and use the hashtag #burgerreferendum.
As another encouraging factor for guests to taste the burgers and express their opinion with the picture, the favourite picture involved in the vote will also win a meal for two. In order to celebrate the start of the burger referendum, Ember Yard will also be handing out 100 free burgers. This giveaway will be starting from Friday the 30th June, and provides more incentive for those in the Soho area to call in and get involved with the reinstatement of a classic summer meal with a twist.
The two burgers that are involved in the competition to be on the Ember Yard menu are the Hereford Beef and Bone Marrow Burger that is served with Taleggio, Piquillo Pepper and Harissa; and the Iberico Pork Burger with Crispy Pancetta, Smoked Scamorza and Nduja Aioli. These two elevated summer menu classics will be decided on over the course of the week and the winner will make it onto the menu.
The free burgers will be handed out one per person on a first come first serve basis at the Soho Ember Yard restaurant only.