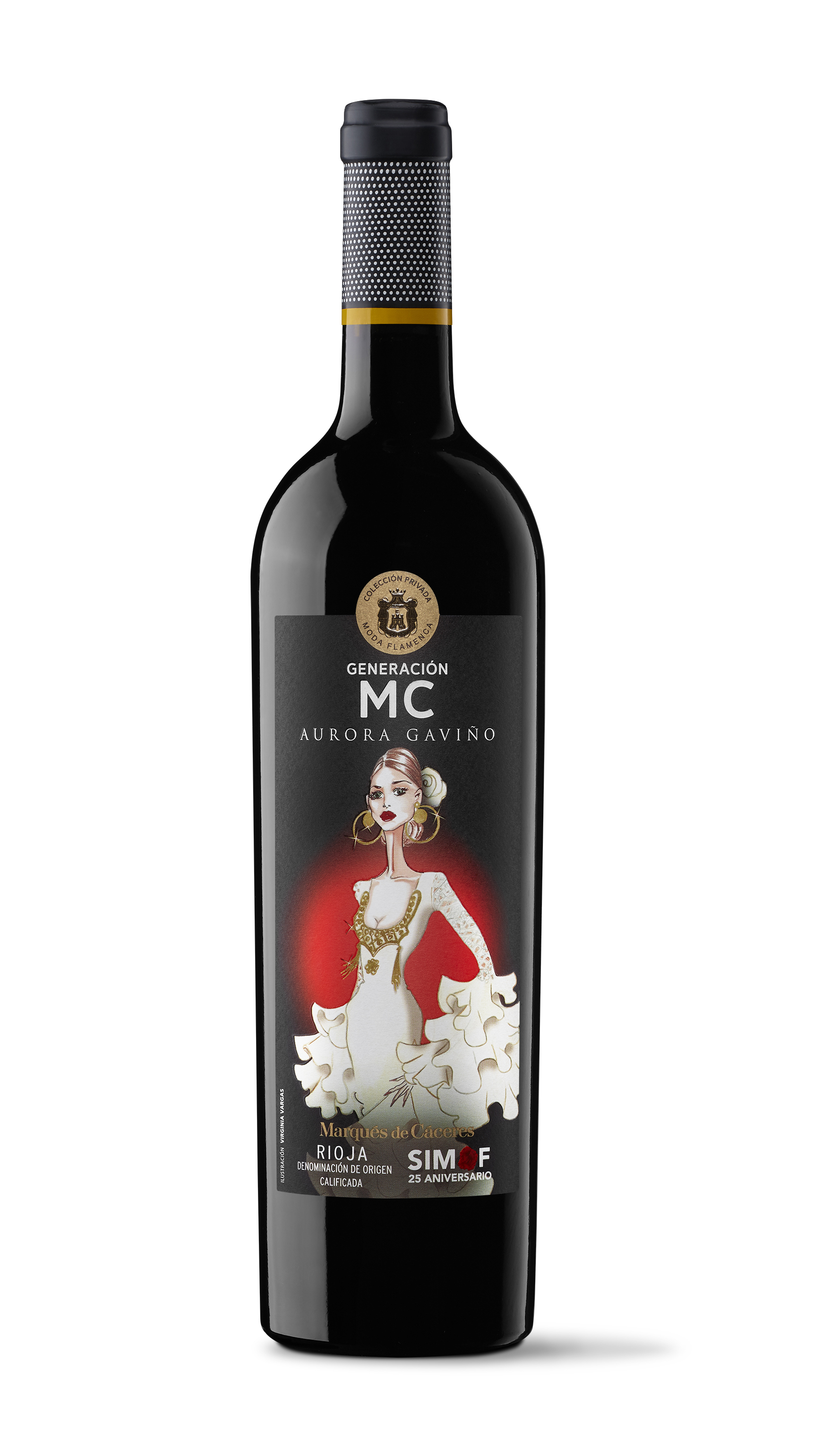 Strictly for the connoisseur, Rioja wine estate, Marqués de Cáceres has released its latest edition wine, Generacion MC 2016, complete with a limited edition label, which appears on just 2,500 of the almost 16,000 bottles in the latest vintage.
The striking label is inspired by the passion and tradition of Flamenco high fashion. Designed in partnership with SIMOF (the Salón Internacional de la Moda Flamenca), the MC bottle celebrates the history shared between winemaking and flamenco.
2019 marks seven years of partnership between Marqués de Cáceres and SIMOF, a collaboration which combines the expertise, tradition, design and singularity shared by wine and haute couture Flamenco fashion.
Each year, fashion designers submit proposals that are evaluated by a committee of experts – including exhibitors, event organisers and renowned designers – supervised by Cristina Forner, President of Marqués de Cáceres.
This year's label for the annual event is designed by Virginia Vargas, an expert in Flamenco fashion and it shows the distinct personality of designer Aurora Gavino.
Generacion MC is new-generation in style. This 2016 Rioja is a young, expressive wine made from 100% Tempranillo grapes, selected by hand from 65-90 year old vineyards.
Aged for 15 months in new French oak barrels, the resulting wine has an intense, dense, dark cherry red colour with flavours of blackberry fruits, creamy oak and refined toasted notes.
This limited edition wine was first released in June 2018, but the 2,500 bottles featuring the bespoke SIMOF label were launched in tandem with the SIMOF festival in February 2019.
The new and elegant design is also the first to demonstrate the wine's new name – Generacion MC. Formerly named MC, the 2016 vintage has been aged in bottle for a minimum of six months, providing an ABV of 14% and a liquid best served at 14 degrees celsius.
The SIMOF limited edition Generacion MC 2016 is available from Fine Wines Direct UK RRP: £31.99 when contacted on 02920 787 500.