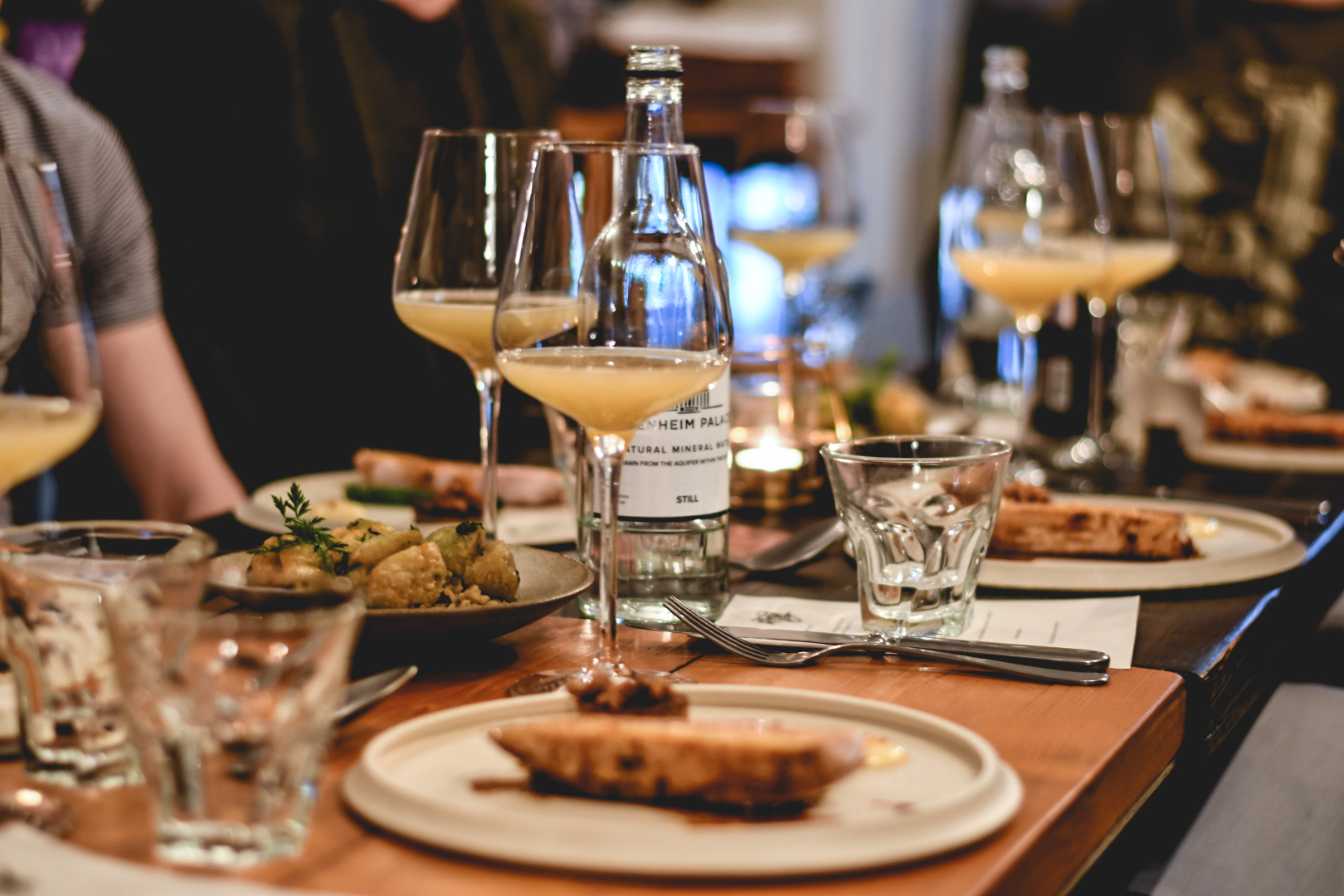 On Saturday 15th June, Adam Handling's sustainable café and bar, Bean & Wheat will collaborate with Somerset's The Wild Beer Cofor an exclusive beer-tasting evening in the event space at Bean & Wheat.
As part of a series of events running throughout the year, Bean & Wheat is collaborating with some of Europe's best independent microbreweries including Burning Sky, Pressure Drop Brewery, Mikkeller and Verdant Brewing Company. The collaborations offer a unique experience for guests to discover forward-thinking speciality craft beers, which have been expertly paired with a bespoke tasting menu from Chef Adam Handling's award-winning restaurant, The Frog Hoxton.
Showcasing an exclusive selection of their beer portfolio, The Wild Beer Co will present guests with a number of unique craft beers such as, 'The Blend 2018', ' Modus Operandi' and 'Breakfast of Champignons', alongside a matching tasting menu which will include delectable dishes such as, Adam's signature 'Cheese doughnuts', 'Cornish hake, tomato, fennel, bisque', 'Retired dairy cow, courgette, basil, black olive' and 'Grape, verbena & honey.'
The chefs at The Frog Hoxton will take guests through each innovative course to explain how the chosen ingredients perfectly complement the individual characteristics of its matched beer. Guests will also have the opportunity to quiz the brewery owners themselves at an exclusive Q&A session.
The series of micro-beer collaborations will continue throughout the year with a number of exciting craft breweries:
Verdant Brewing Company on Friday 5th July
Pressure Drop Brewery on Friday 2nd August
Mikkeller on Friday 6th September
Burning Sky Brewery on Friday 4th October.
Tickets for each event are priced at £40pp, including all food and drink and can be purchased here: https://www.designmynight.com/london/restaurants/shoreditch/the-frog-hoxton/the-frog-x-wild-beer