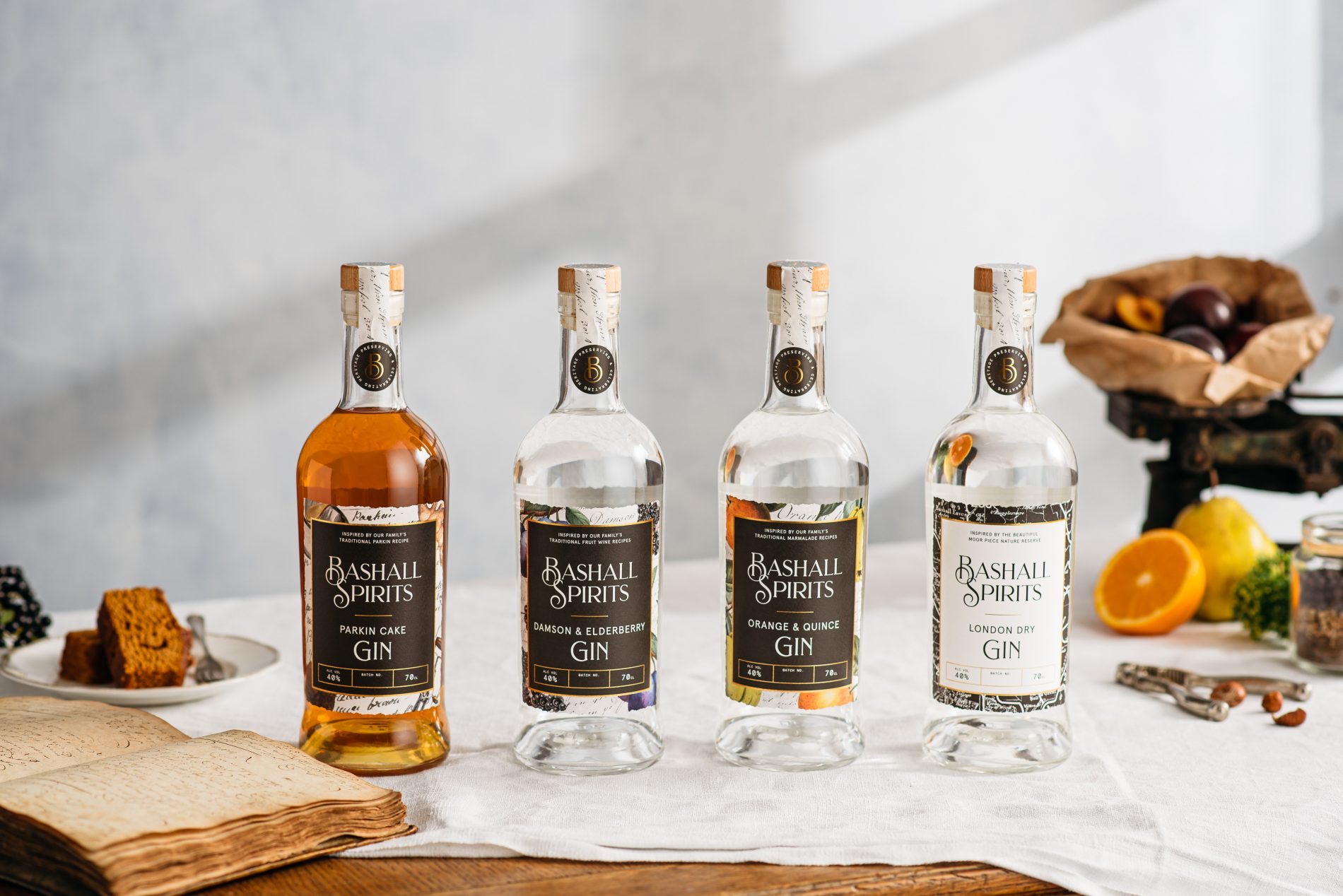 A family from the idyllic village of Bashall Eaves in Lancashire's Ribble Valley has created a unique range of craft gins, Bashall Spirits, inspired by recipe books that date back to the 1700s.
A London Dry sits at the heart of the Bashall Spirits range, along with three uniquely flavoured full-strength gins.
Taking botanical cues from the Forest of Bowland and the protected woodland surrounding the village, the juniper-forward London Dry Gin includes cranberry, elderflower, caraway and hazelnut.
The flavoured gins – Orange & Quince Gin, Damson & Elderberry Gin and Parkin Cake Gin – are a celebration of recipes which have been handed down through the Worsley-Taylor family for generations.
The golden-hued Parkin Cake Gin is based on a Victorian-era family recipe for the traditional Lancashire bake, and is rich with treacle and ginger.
Traditional marmalade recipes inspired the zesty Orange & Quince Gin, while the Damson & Elderberry Gin is an homage to the many orchard and fruit wine recipes found in the antique recipe books.
Fiona McNeill, co-founder of Bashall Spirits, said: "Our family have held these unique handwritten recipe books for centuries, and we wanted to find a way to bring these flavours to life in a contemporary way. This truly is a unique range of gins that showcase Lancashire's rich heritage of food and drink, our village and the beautiful landscapes which surround it."
Bottled at 40% ABV, this collection of small-batch gins, the first from family-owned Bashall Spirits, is distilled by an award-winning partner distiller based in Arbroath, Scotland.
Bashall Spirits' range of craft gins are available to both on-trade and off-trade.