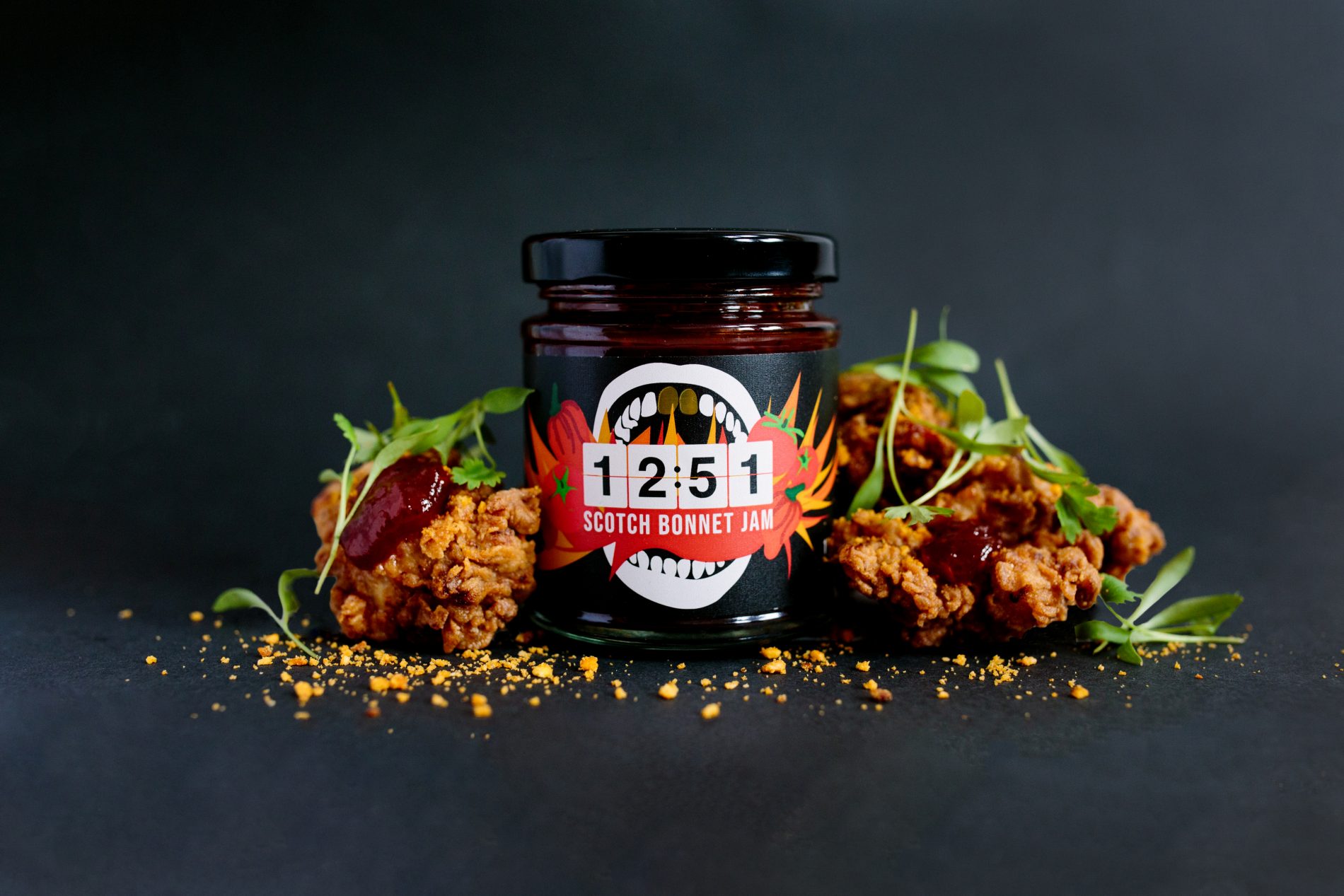 James Cochran, the hugely successful chef behind 12:51 in Islington, has now launched 12:51 Scotch Bonnet Jam. This sweet, fiery condiment comes in a stylish and distinctive jar, elevating any number of dishes. 
James has long incorporated the flavours and traditions of his mother's Caribbean heritage into his cooking, and over recent years, his scotch bonnet jam has become a true signature recipe. The jam appeared on a goat dish that James prepared on BBC2 Great British Menu 2018, whilst his renowned Buttermilk jerk chicken with scotch bonnet jam has been available on his restaurant menus for over five years. People loved it so much they would always ask for the recipe and how to buy it, so James has now bottled it up and 12:51 Scotch Bonnet Jam is available for everyone to enjoy at home. 
The sweet, spicy, warming flavours of the jam make it a perfect accompaniment to chicken, cheese, burgers, barbecued meats, sandwiches and many other homecooked meals. It also makes the perfect gift for chilli-loving friends and family. Produced in east London, 12:51 Scotch Bonnet Jam is made from all-natural ingredients with no added preservatives and is also vegan and gluten free. The jam is available to buy online at 12:51 Deli and at James's Islington restaurant 12:51.